Blood Purifying Foods For Glowing Skin:
Do you have skin problems such as acne, pimples, dark circles, etc. even when you take proper care of your skin? Is your face not that glowing even after applying face packs or face masks? Have you tried all that can be thought of to make your face glow and still the glow is not visible? Well, the answer lies within. Chances are that you have been so busy making your outer, visible skin look beautiful that maybe you neglected the importance of the kind of food you eat.
Since growing up, the importance of a 'Balanced Diet' has been told to us. We have always been made aware of the kind of healthy foods we should eat.
We are always told to stay away from junk food and incorporate some veggies and fruits in our diet, to not drink too much of carbonated drinks and food items containing an excess of carbohydrates, fats, etc.
Guess there was a reason after all! The kind of food we eat not only has an impact on our physical well-being but also on the way we look, our fitness and many more things. Having healthy_diet can make you more active, fit and your 'skin glows'. You appear to be livelier. On the other hand, continuously eating junk food makes you appear sluggish, snatches away your glow and makes you lazy.
Eating healthy food enriches your blood with fibers, minerals, vitamins. It detoxifies the blood hence, removing impurities and making your skin glow.
Thus, Trabeauli presents this article for you. This article is aimed at bringing to your notice the kinds of food you should eat which purify your blood and make your skin and make overall you look great! Blood Purifying Foods For Healthy and Glowing Skin naturally.
1. Turmeric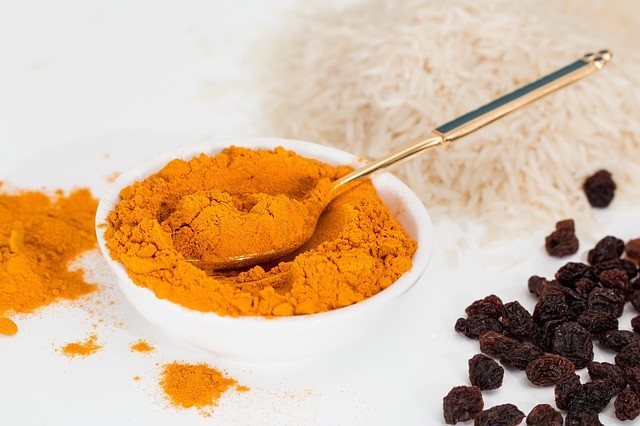 Turmeric has healing properties. 'Haldi Doodh' (Turmeric Milk) is always suggested to be taken specifically when you get an injury as it fights inflammation. It is an important spice. It cleanses your kidney and liver which ultimately lead to the cleansing of blood providing you with glowing and clear skin.
2. Lemon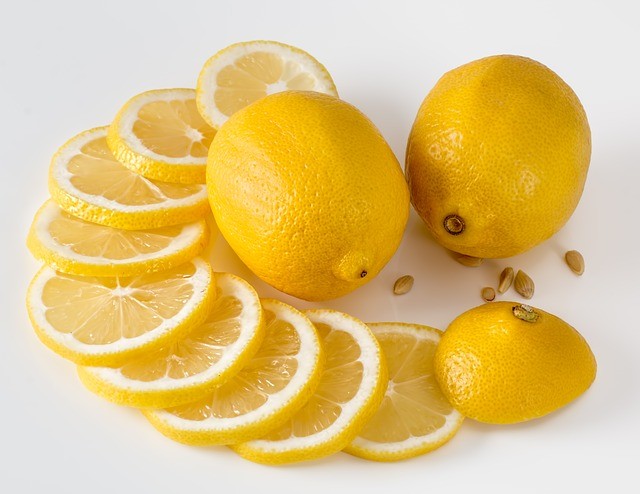 Is there anything that lemon isn't recommended for? Warm water mixed with lemon when drunk on regular basis twice a day can do many benefits to you. Lemon helps cleanse the digestive system which cleanses our system.
The warm water breaks down the fat molecules in blood helping in weight loss as well. Lemon has vitamins and minerals that detoxify the blood and provide you with great skin. Lemon is the best home remedies for glowing skin.
3. Garlic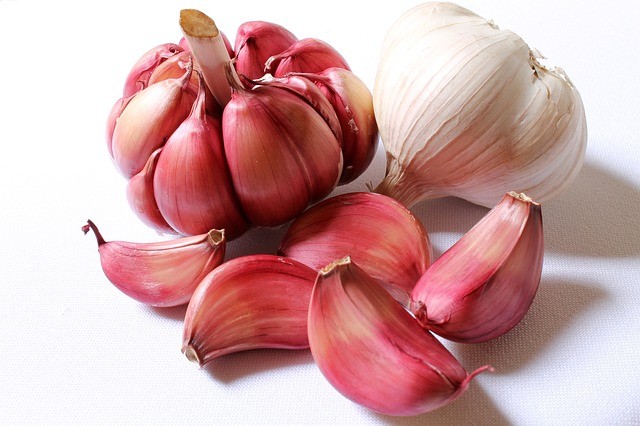 Garlic has antibacterial properties that fight back the viruses and parasites in our system. It removes excess of fat from our blood. It not only detoxifies the blood of impurities but is capable of fighting faint poisoning.
Hence, garlic is a wonderful detoxifier that rids your blood of impurities and fat. It purifies your blood which leads to glowing skin.
4.  Green Leafy Vegetables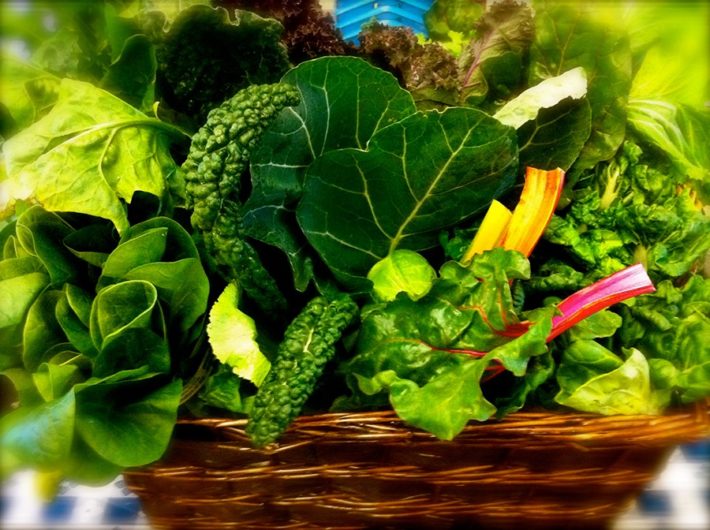 If you didn't like them start liking them! There is no competition of the green leafy veggies. Spinach, kale, cabbage, watercress, lettuce are the important Leafy vegetables you should add in your diet plan. They are rich in nutrients and provide us with vitamins A and C, as well as B vitamins, folic acid, and iron.  Its best blood purifying herbs and foods.
5. Green Tea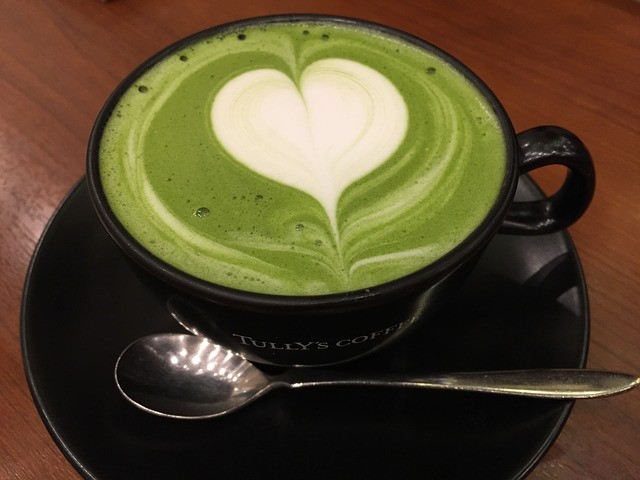 Green tea is one of the Blood Purifying Foods and best remedy for purifying the blood and getting a glow on the face. Moreover, it protects skin against harmful UV rays. UV rays cause sun damages to the skin which further cause sunburn which eventually sometimes develops into skin cancer. Furthermore, it helps avoid wrinkles and aging of the skin. Therefore, start drinking green tea now!
6.  Apples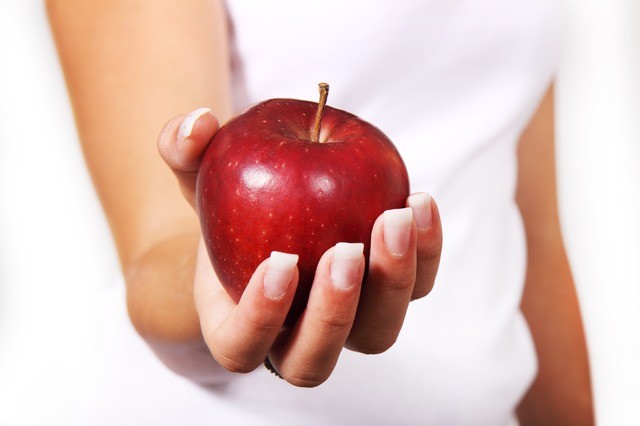 "An apple a day keeps the doctor away!"
Apple is a brilliant source of potassium, phosphorous, zinc, calcium, iron, copper, manganese, sodium, Vitamin A, Vitamin C, Vitamin K, Vitamin E, thiamine, folate, pantothenic acid, niacin, riboflavin, and pectin. Can any person not have glowing skin after getting so many vitamin and minerals?
The answer is absolutely no. Apple purifies the blood and absolute amazing Blood Purifying Foods and minerals into it. It is a simple fruit which is available almost everywhere though it has seasonal availability in some places.
After reading this, add some apples to your diet. They do wonders for your skin and are an important element which needs to be added to your diet to make it balanced and most importantly purify the blood of its impurities.
7. Water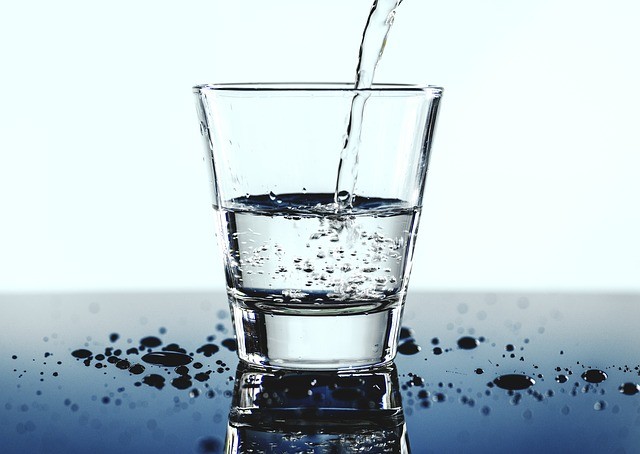 You knew this was coming, didn't you? Water is absolutely amazing. Kidneys flush out impurities more efficiently from your system when you stay hydrated. More or less, water helps your body to flush out the impurities and helps it to store the fibers and minerals. Warm water also kills fat molecules in the blood.
Hope this article helps! These Blood Purifying Foods not only rid your blood of impurities but also boost it with vitamins and minerals, hence increasing your hemoglobin level! Try incorporating at least a few if not all of these blood purifier herbs items in your diet. You would soon and surely see the results!
Image source- Pixabay
Recommended articles for you