This post contains
AFFILIATE LINK
to products. We may receive a commission for purchases made through these links.
Since childhood, we all have heard from our parents to get up early and go for walk. Believe me, I too have faced this statement. Until one day I actually decided to wake up early and go for a walk. That 30-minute morning walk made my whole day energetic. I felt enthusiastic and was able to work double on that day. The benefits of walking in the morning are irreplaceable.
Also, in this hectic schedule, where we are dealing with lifestyle issues, stress issues, and work issues. Peace of mind is very necessary which can be achieved only through positivity. Going for a morning walk in one way to achieve it. A morning walk gives you fresh air, is easy on joints, and it also helps to get Vitamin D.
If you are thinking what are the Benefits of Walking in the Morning? Well, read on, we have brought some great advantages of morning walk. Check out the blog-
Benefits of Walking in the Morning
1. Lowers the Risk of Diabetes-
These days many people are suffering from Type 2 diabetes. Because of all the lifestyle changes, diabetes has become pretty common. Walking for 30 minutes in the morning will help to improve your blood sugar level. It helps the cells in the muscles to use more of the glucose, and burn belly fat.
2. Beneficial for Heart-
If you are a heart patient or have any heart problem, running won't be an option for you. But you can always walk. Walking reduces the chances of stroke and is also good for the heart. Morning walk helps to strengthen your heart and also control blood pressure.
3. Helps in Weight Loss-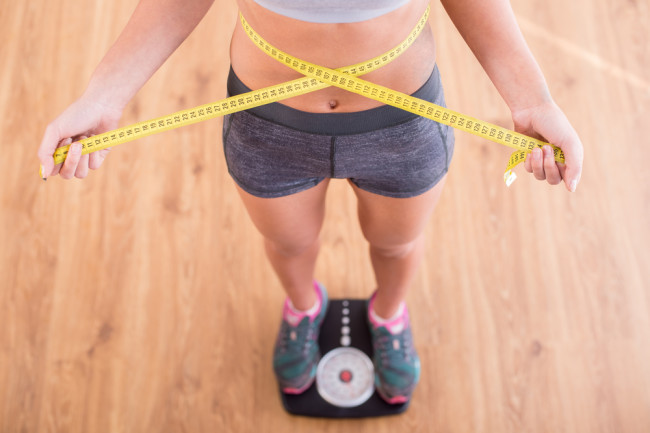 For all those who are trying hard to lose weight, but due to the busy schedule, you cannot go to the gym. A morning walk is your solution. Brisk walking for 30 minutes, helps to burn some calories and also lose weight.
See more- Weight loss Exercises at home
4. Prevents Arthritis and Osteoporosis-
When your body is active, then there happens no negative effect on your body. Even your joints become flexible. Walking for 5 days in a week helps to relieve arthritis pain and provides energy.
5. Controls Cholesterol Level-
Due to our improper eating habits, many people have a problem with increased cholesterol levels. High cholesterol level poses a problem to heart. The cholesterol level should neither be high nor below, it should be at an optimum level, to lead a healthy life.
6. Relieves from Depression-
Depression is a problem or an illness from which 75% of people are affected. It is very common in youngsters and adults. According to research done on depressed people, going for a walk in the morning for 35-60 minutes helps to reduce the depression level. It makes you feel more energetic and positive.
7. Reduce Risk of Cancer-
Many people's lifestyle is very dull and hectic, which makes them think a lot resulting in some type of cancer. Going for a walk in the morning relieves us of stress and also calms our mind making it full of positive thoughts.
Walking daily for 30 minutes helps to prevent breast, ovarian, and kidney cancer and also makes the cancer patient sleep properly.
8. Helps Tone the Body-
Want to get in shape? Just a little bit of hard work, of getting up in the morning. Yes, morning walks can also help you get in shape and tone your body. Brisk walking helps to burn fat and calories.
9. Boosts Immunity System-
In today's situation, we all have understood the importance of good immunity. People have become more aware of their immunity in this COVID-19 situation. Going on a morning walk gives you access to fresh air and vitamin D, both these are necessary to increase the immunity.
10. Reduces Risk of Miscarriages-
The doctor highly recommends expectant women to walk regularly. Changes in hormonal level cause changes in the body, walking helps to moderate those changes. Since pregnant women cannot exercise much, going for a morning walk helps prevent excessive weight gain and also help in mood swings.
11. No More Tiredness-
Brisk walking of 30 minutes in the morning, takes away all your tiredness and fatigue. You feel energetic and active all day. Morning walk increases the blood circulation level and also the supply of oxygen. It helps you keep active and fast all day.
12. Improves Lung Capacity-
When you go on a walk, the oxidation reaction quotient increases, which makes the demand for more oxygen. The extra oxygen supply is filled with lungs pumping more blood, this helps to improve the lung capacity. 
13. Gives you Glowing Skin-
Yes, this is truly one way to get beautiful, glowing skin is to go on a morning walk. It helps to remove the fine lines and all the aging spots. Even you can notice a great change in your acne if you are consistent in your morning walk.
14. Makes you Positive Person-
When you go for a walk in the morning, the fresh cool breeze, the chirping of birds, the slight sunlight, and meeting some new people daily all these things helps to refreshes your mind and removes all types of negative thought from it. Its best health benefits of walking in the morning.
15. Improves your Mood-
Just like eating dark chocolate makes you feel good, but it also gives you many calories. Morning walk is the zero-calorie strategy, it is being researched that walking actually improves your mood. It modifies your nervous system and makes you energetic.
16. Slows Down Aging-
When you feel active throughout the day and all your toxins are being flushed out, your aging process slows down. It controls your sugar level, burns the extra calories, and fat all these things help to slow down the aging process.
17. Promotes Healthy Hair-
When your blood pressure and stress are under control, your hair becomes healthy. Going on a morning walk gives you healthy and beautiful hair. It also prevents hair loss and improves hair texture.
18. Boosts Self-Esteem-
You might be finding this strange, but morning walks do increase self-esteem. When you feel depressed or does not feel anything is right, just start a mission of going on morning walk daily. This will help you to boost your self-esteem and you will also feel good.
19. Helps beat Alzheimer's-
Just like morning walk helps us get rid of many diseases, one of them is Alzheimer's. Going on a walk-in morning reduces the risk of Alzheimer's by 54%. Diseases like Alzheimer's and Dementia develops slowly over a period of time. If you have a habit of going on a walk daily, then there are very fewer chances of these diseases.
20. Helps you Sleep Better-
If you are facing a problem sleeping at night, start going for a morning walk. It helps to clear your mind and gives you positivity. When you are at peace from the mind, you sleep better.
Natural Tips on Morning Walk
Every exercise requires tips and tricks to make the most of it. Following are some tips on a morning walk-
Never walk by bending your shoulder. Your posture should be right and erect.
Early morning walks are the best, as your body energy is 100% and you can also get some Vitamin D
If your motive is to lose weight, then brisk walking is preferred, as you can shed some pounds in it
Do not drink too much water while walking, it can be harmful to the respiratory system.
Always keep your body hydrated, so having just a sip of water while walking is good.
Start at a slow pace first, then increase the pace by brisk walking.
So, these are the Benefits of Walking in the Morning. To start your day with full energy and zeal, walking in the morning is recommended. You can also make it a habit; this amazing habit will be beneficial for you in long run.
How do you start your day?
FAQ
1. How long should one walk in the Morning?
It is recommended to walk for at least 30 minutes in the morning. It helps to improve the blood circulation and also makes your whole day energetic. For start, you can walk for 10-15 minutes, and then increase it.
2. Does morning walk count as a good exercise for weight loss?
Morning walks are one of the best exercises to lose weight. Brisk walking will help you to lose weight. The weight loss won't be intense, but over time you will notice a difference.
Recommended articles for you: