Home Remedies For The Bride Before Marriage:
The bride, listening to this term the first thing comes to the mind is the beauty. No matter how beautiful the others look, the entire people stick their eyes to see the bride. Each person on the wedding waits for the entry of the bride. So, she has to look more and more beautiful on her special occasion. Months are spent on wedding planning, invitation cards, venue, dresses, functions, and events. In the midst of planning and organizing the bride completely forgets to take care of herself.
Bridal skincare tips at home can make your skin glow naturally without going to parlor and spending lot of money. Here are the secrets for the relaxed and million dollar smile for the Brides to be…. Here it goes Simple and Easy Pre-Bridal skincare tips.
1. Bridal Skincare Tips for Dry Skin –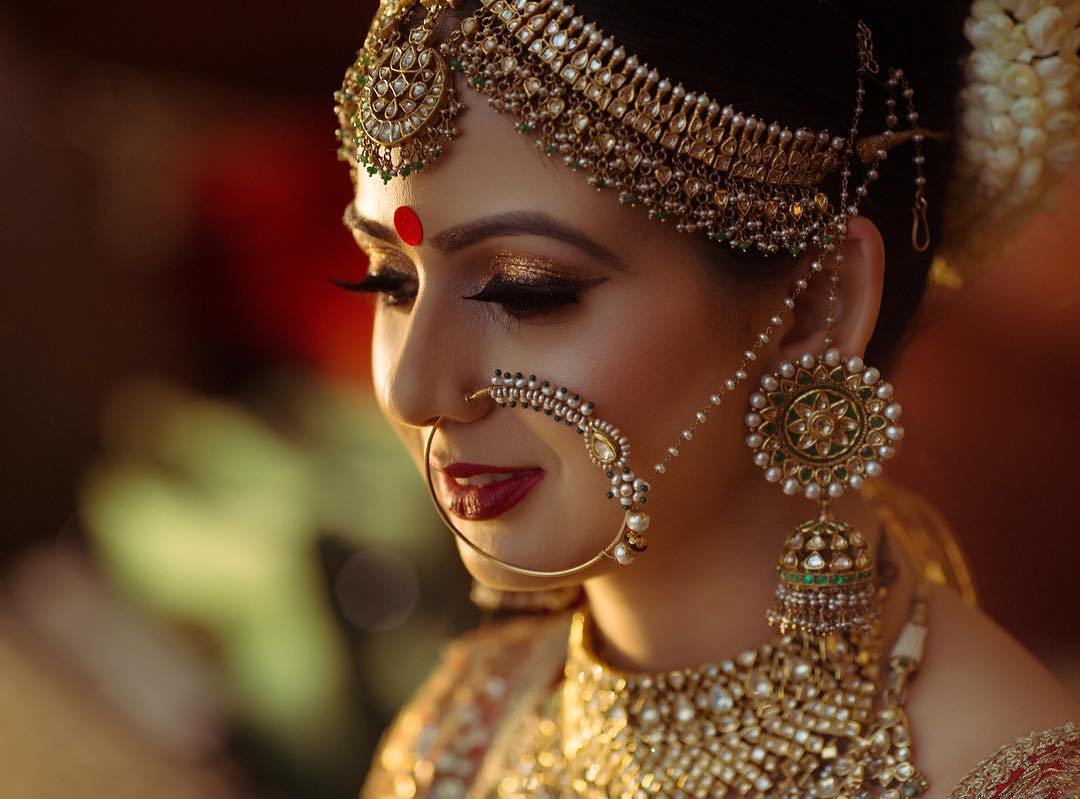 Get rid of the Dry and scratchy skin, simply by applying this serum.
Mix equal amount of Olive oil or Vitamin E capsule, Glycerin Rosewater and Aloe vera gel and apply before going to bed. This will not only soften your skin but will make your skin lustrous in a week.
See more- Dry Skin Care Tips At Home
2. Bridal Skincare for Oily Skin –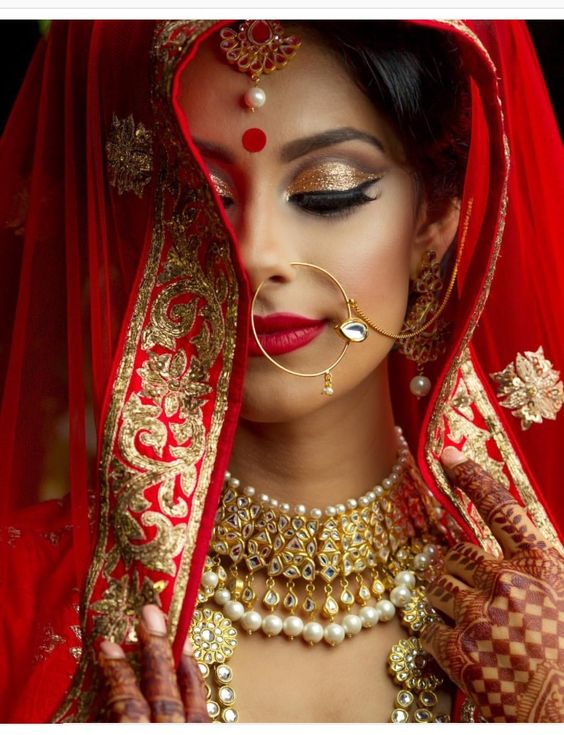 Hate this greasy skin?? Here we have a way to say bye bye to oily skin. Wash your face twice a day. Use either of the skincare tips: Apply Cucumber juice, Aloe vera gel, Honey and Curd mask, Tomato juice. This will reduce oil as well as will whiten your skin.
See more- Beauty Tips For Oily Skin
3. GoodBye Tan! –
Women are so much fond of outing. Whether it is shopping, catching up with friends, window shopping etc. They really don't bother about scorching sunlight. This, in turn, results in skin tan, which is now the matter of worry for a bride to be.  Here are some Simple Beauty tips to de-tan your skin:
Rub a slice of lemon;

Apply the mixture of cucumber juice, lemon juice, and rose water;

Orange juice and yogurt and tomato extract;

Bengal gram and turmeric.

Use any of the methods and wash it off after 10-15 min.
4. Bridal Care for Pigmentation –
The best home remedies to get rid of pigmentation is
Apply the mixture of sandalwood powder and raw milk;

Rub the slice of potato without peeling;

Apply a paste of almond, lemon juice, and honey and wash off after 10-15 min.

Try any of the remedies to avoid pigmentation and get radiant skin.
See more- Best Home Remedies for Pigmentation on face
5. Stress Reliever :
Brides are having a lot of stress due to preparations for the wedding also, worried about their looks on the day of the wedding. So here is the way to relieve, drink plenty of water and take 8 hours sleep. Remember to avoid phone when lights are off, this increases stress on your eyes and leads to a headache, dark circles, sleeping disorders.
See more- Top rated skin care products for all skin type
6. Hair Removal –
Hair growth on the skin is another problem for brides. Well for this we suggest using the same type of wax before few months as any new product can harm your skin and can leave rashes.
7. Bridal beauty tips glowing skin
The hardest thing for the bride is to maintain her glow. But this can become easy for our simple bridal skincare tips. Use glowing face mask daily to maintain your glow. Here is some glowing face mask :
Honey and yogurt mask (one spoon honey and two spoon yogurt);

Sandalwood powder and raw milk mask (one spoon sandalwood powder and one two spoon milk );

Banana and honey mask (mash one banana and add one spoon honey);

Oatmeal, honey and raw milk mask ( grind one spoon oatmeal add some honey and raw milk).

Apply either of the masks before one month of marriage and get glowing skin.
See more- Glowing skin tips
8. Bridal Diet –
Bridal Diet should be more focused on liquid diet. Keep taking coconut water, fresh juices, plenty of water, fresh salad, fruits, and vegetables. This diet should be followed by 3 months of marriage. Avoid eating junk food, spicy and oily food.
9. Bridal Hands and Feet Care –
Apply and massage olive oil every day before going to bed, this will make your feet and hands soft and glowing. Also do manicure and pedicure at home once or twice a week.
Here is a simple and easy Bridal Manicure and Pedicure Tips:
Take hot water ( not very hot), add olive oil and mild shampoo. Soak your hands and feet for 15 min in this water and gently scrub with the scrubber to remove dead skin and wash off with clean water. After this apply moisturizer.
See More- Home Remedies For Feet Whitening
10. Body Polishing at Home –
Body polishing is another important step for brides. This should be done before 2 months to make your body soft and shiny. Take coconut oil, and aloe vera gel, sugar, honey, and gently massage. Use this twice a week.
11. Meditation –
Meditation is the best way to stress boosters. This will keep you calm, gives inner peace, make your skin glow. !5-20 mins meditation can make your skin look fresh, beautiful and radiant at the wedding. Bonus Tips For Our Beautiful Bridals-
Take detox drink. Drink plenty of water.

30 mins walk in the fresh air.

Avoid using a lot of cosmetics. Mainly untried and new products.

8 hours sleep. Relax your body.

Cover your face in sunlight and dust.

Always wash your face before going to bed.

Take a patch test before using any remedy.

Do not skip meals.
Stop Thinking! Follow these Bridal skincare tips easily at home to get a radiant and beautiful look. This should be followed by a few months of a wedding to get better results. With these tips, you will surely feel beautiful inside and out. You will feel and look like a princess. Remember to be happy and relax, because "How you feel inside is what reflects outside".
Do mention the results and reviews in the comment section below. Use can also check other beauty tips on our website.
Recommended Articles: