This post contains
AFFILIATE LINK
to products. We may receive a commission for purchases made through these links.
Home Remedies For The Bridal Before Marriage:
The bride, listening to this term the first thing that comes to mind is the beauty. No matter how beautiful the others look, the entire people stick their eyes to see the bride. Each person at the wedding waits for the entry of the bride. So, she has to look more and more beautiful on her special occasion.
Months are spent on wedding planning, invitation cards, venue, dresses, functions, and events. In the midst of planning and organizing the bride completely forgets to take care of herself.
Bridal skincare tips at home can make your skin glow naturally without going to a parlor and spending a lot of money. Here are the secrets for the relaxed and million-dollar smile for the Brides to be….
Here it goes Simple and Easy Pre- Bridal skin care tips at home and homemade face pack for the bridal glow.
1. Bridal Skincare Tips for Dry Skin –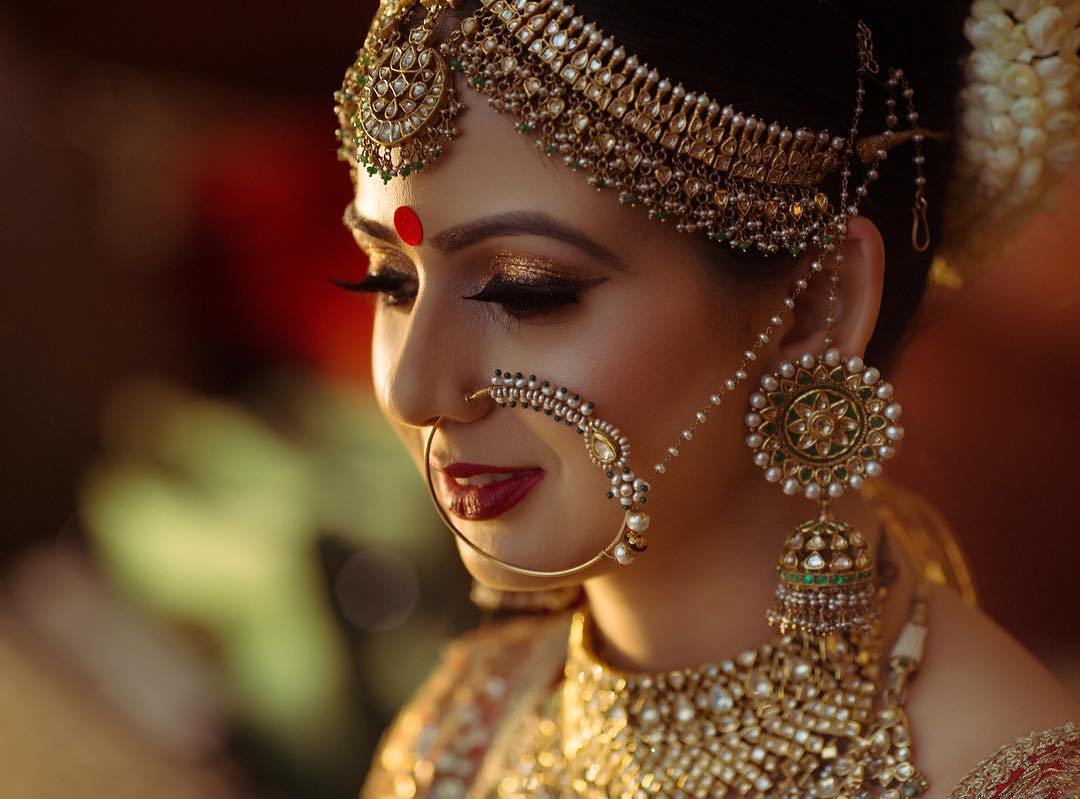 Get rid of the dry and scratchy skin, simply by applying this serum.
Mix equal amount of Olive oil or Vitamin E capsule, Glycerin Rosewater, and Aloe vera gel

Apply before going to bed.

This will not only soften your skin but will make your skin lustrous in a week.
See more- Dry Skin Care Tips At Home
2. Bridal Skincare for Oily Skin –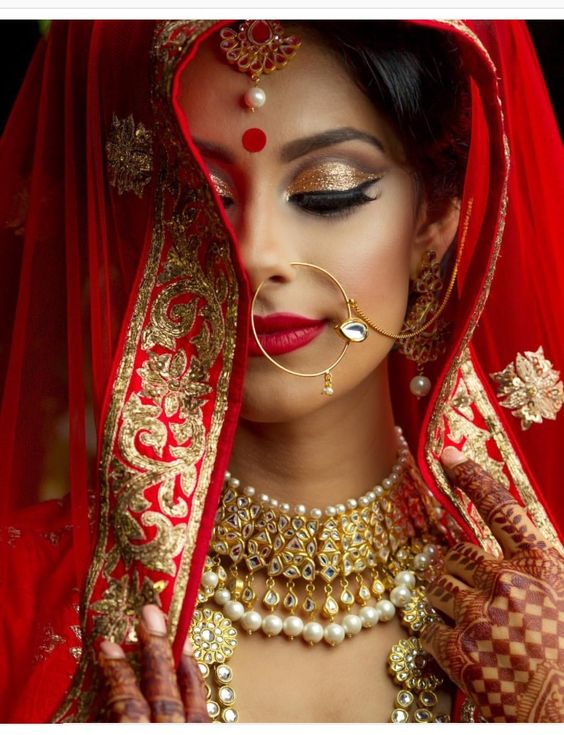 Hate this greasy skin?? Here we have a way to say bye-bye to oily skin. Wash your face twice a day. Use either of the skincare tips:
Apply Cucumber juice, Aloe vera gel, Honey and Curd mask, Tomato juice.

This will reduce oil as well as will whiten your skin.
See more- Beauty Tips For Oily Skin
3. GoodBye Tan! –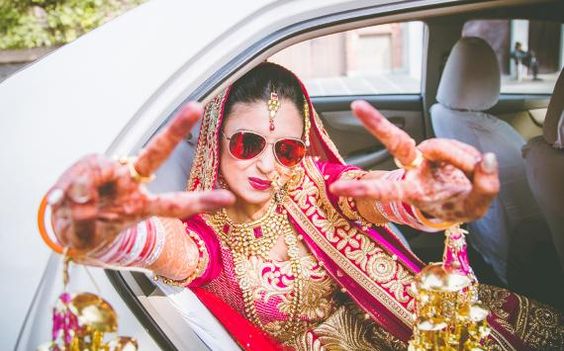 Women are so much fond of an outing. Whether it is shopping, catching up with friends, window shopping, etc. They really don't bother about scorching sunlight. This, in turn, results in skin tan, which is now a matter of worry for a bride-to-be.  Here are some Simple Beauty tips to de-tan your skin:
Rub a slice of lemon;
Apply the mixture of cucumber juice, lemon juice, and rose water;
Orange juice and yogurt and tomato extract;
Bengal gram and turmeric.
Use any of the methods and wash it off after 10-15 min.
4. Bridal Care for Pigmentation –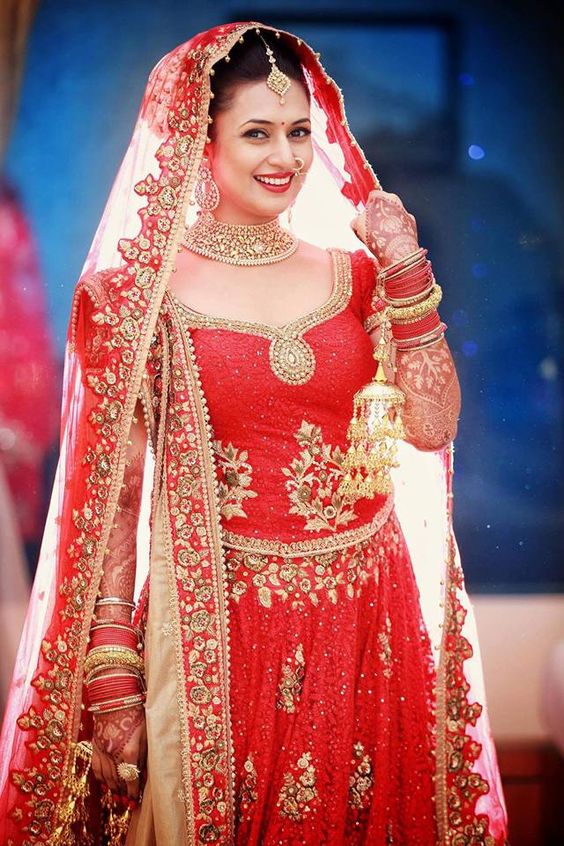 The best home remedy to get rid of pigmentation is
Apply the mixture of sandalwood powder and raw milk;
Rub the slice of potato without peeling;
Apply a paste of almond, lemon juice, and honey and wash off after 10-15 min.

Try any of the remedies to avoid pigmentation and get radiant skin.
See more- Best Home Remedies for Pigmentation on face
5. Stress Reliever :
Brides are having a lot of stress due to preparations for the wedding also, worried about their looks on the day of the wedding.
So here is the way to relieve yourself, drink plenty of water and take 8 hours of sleep. Remember to avoid phone when lights are off, this increases stress on your eyes and leads to a headache, dark circles, sleeping disorders.
See more- Top rated skin care products for all skin type
6. Hair Removal –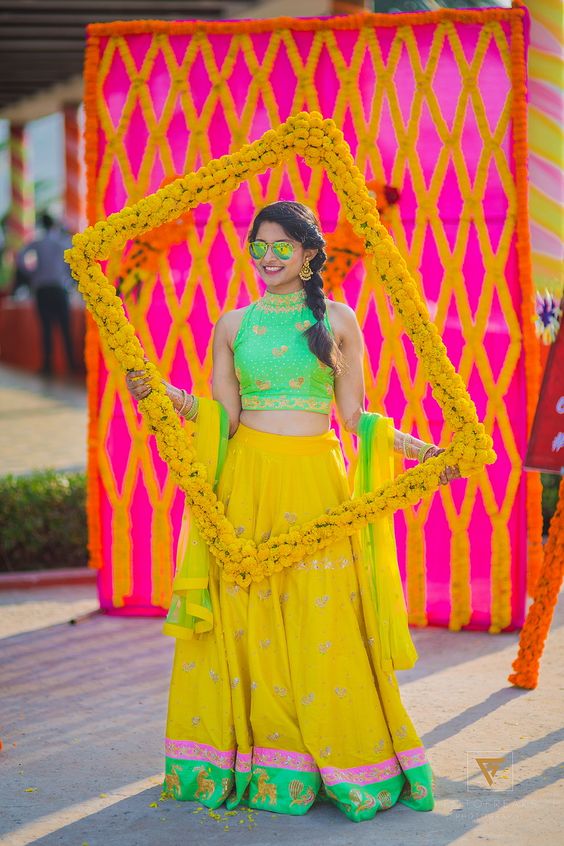 Hair growth on the skin is another problem for brides. Well for this we suggest using the same type of wax before few months as any new product can harm your skin and can leave rashes.
7. Bridal beauty tips glowing skin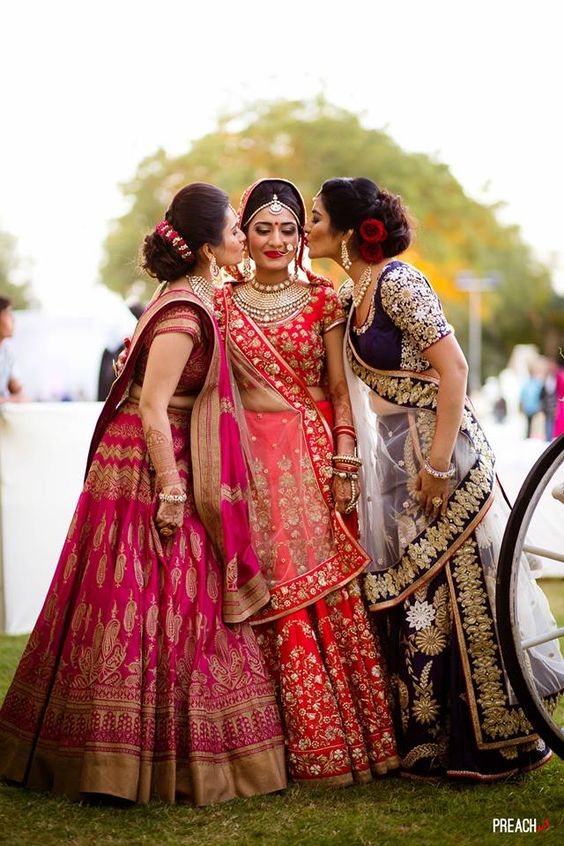 The hardest thing for the bride is to maintain her glow. But this can become easy for our simple bridal skincare tips. Use a glowing face mask daily to maintain your glow. Here is some glowing face mask :
Honey and yogurt mask (one spoon honey and two spoon yogurt);
Sandalwood powder and raw milk mask (one spoon sandalwood powder and one-two spoon milk );
Banana and honey mask (mash one banana and add one spoon of honey);
Oatmeal, honey, and raw milk mask ( grind one spoon of oatmeal add some honey and raw milk).Apply either of the masks before one month of marriage and get glowing skin.
See more- Glowing skin tips
8. Bridal Diet –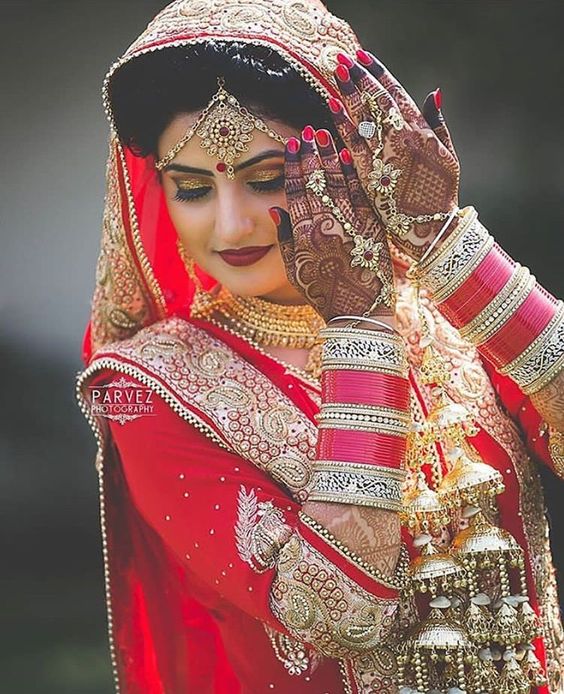 Bridal Diet should be more focused on a liquid diet. Keep taking coconut water, fresh juices, plenty of water, fresh salad, fruits, and vegetables.
This diet should be followed by 3 months of marriage. Avoid eating junk food, spicy and oily food.
9. Bridal Hands and Feet Care –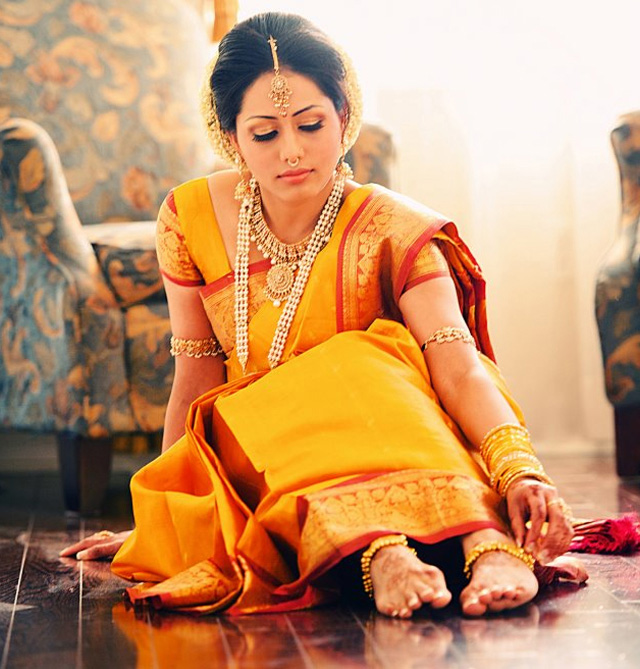 Apply and massage olive oil every day before going to bed, this will make your feet and hands soft and glowing. Also, do manicures and pedicures at home once or twice a week.
Here is a simple and easy Bridal Manicure and Pedicure Tips:
Take hot water ( not very hot), add olive oil and mild shampoo.

Soak your hands and feet for 15 min in this water and gently scrub with the scrubber to remove dead skin

Wash off with clean water.

After this apply moisturizer.
See More- Home Remedies For Feet Whitening
10. Body Polishing at Home –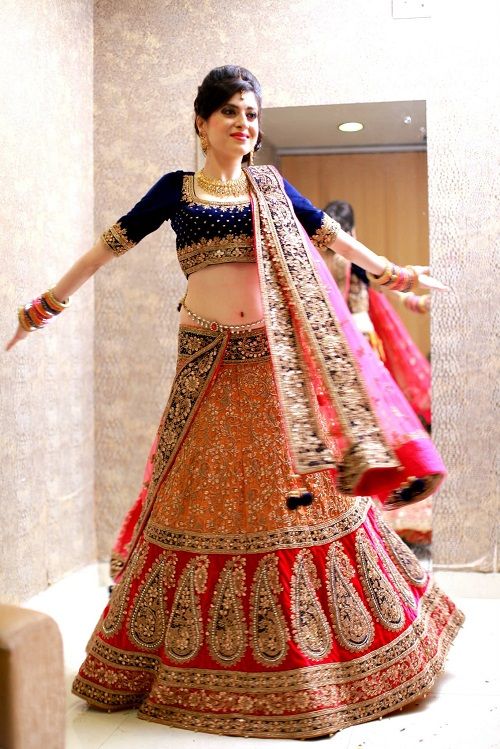 Body polishing is another important step for brides. This should be done before 2 months to make your body soft and shiny.
Take coconut oil and aloe vera gel,

Add sugar, honey, and gently massage.

Use this twice a week.
11. Meditation –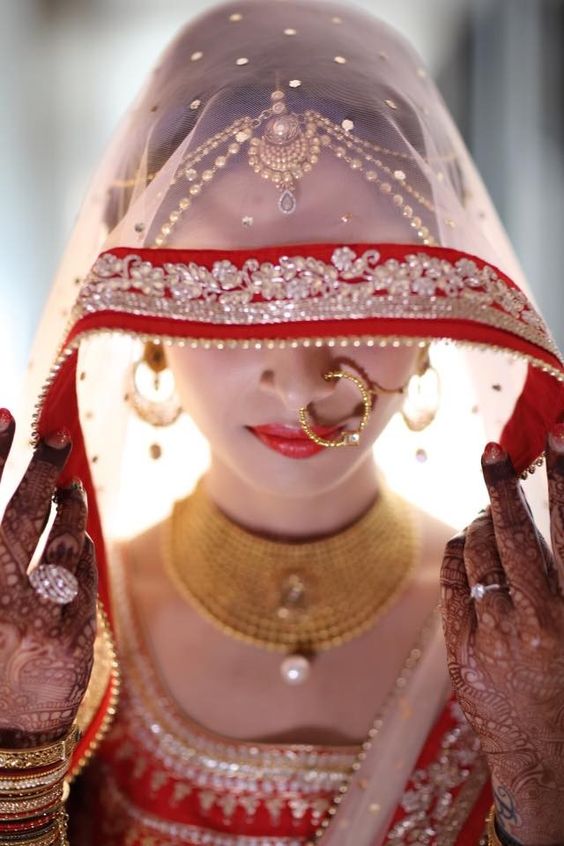 Meditation is the best way to stress boosters. This will keep you calm, gives inner peace, make your skin glow. !5-20 mins meditation can make your skin look fresh, beautiful, and radiant at the wedding.
Bonus Beauty Tips For Our Beautiful Bridal To Be-
Take a detox drink. Drink plenty of water.

30 mins walk in the fresh air.

Avoid using a lot of cosmetics. Mainly untried and new products.

8 hours of sleep. Relax your body.

Cover your face in sunlight and dust.

Always wash your face before going to bed.

Take a patch test before using any remedy.

Do not skip meals.
Beauty Products to be used by Every Bride-to-Be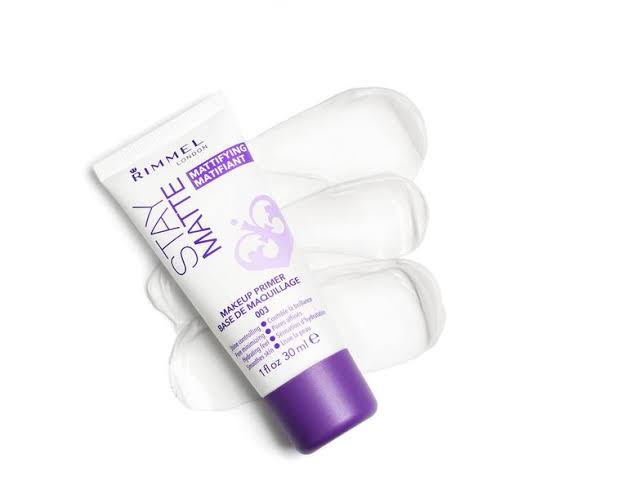 Primer is one of the must have beauty product. It gives you a flawless skin and also controls artificial shine on the face. This Rimmel Stay Mattifying Primer is very lightweight, does not give greasy feeling and helps to give you a perfect skin. You can use the Primer with or without foundation.
Points:
Ultra Lightweight
Gets easily absorbed
Skin perfecting
Minimizes appearance of pores.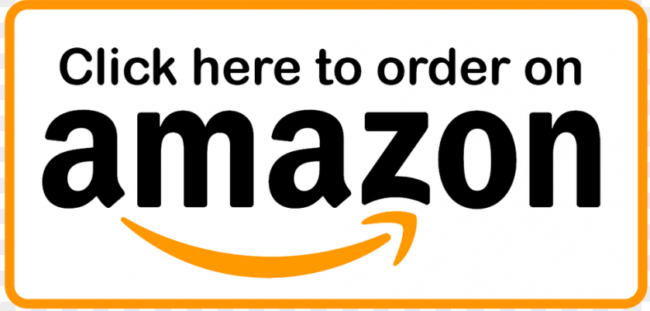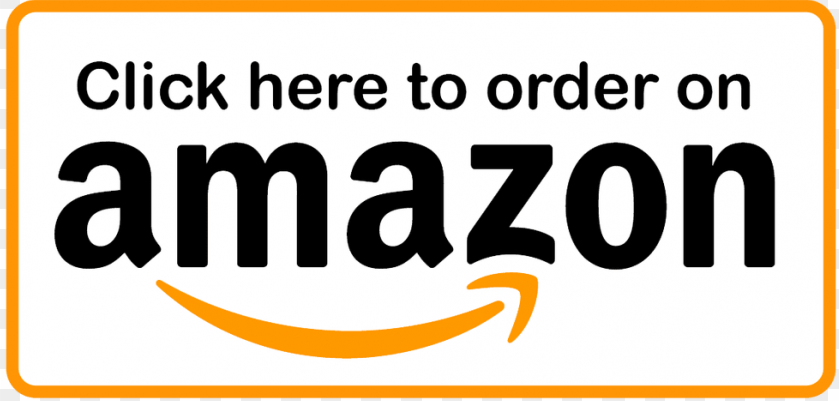 2. Concealer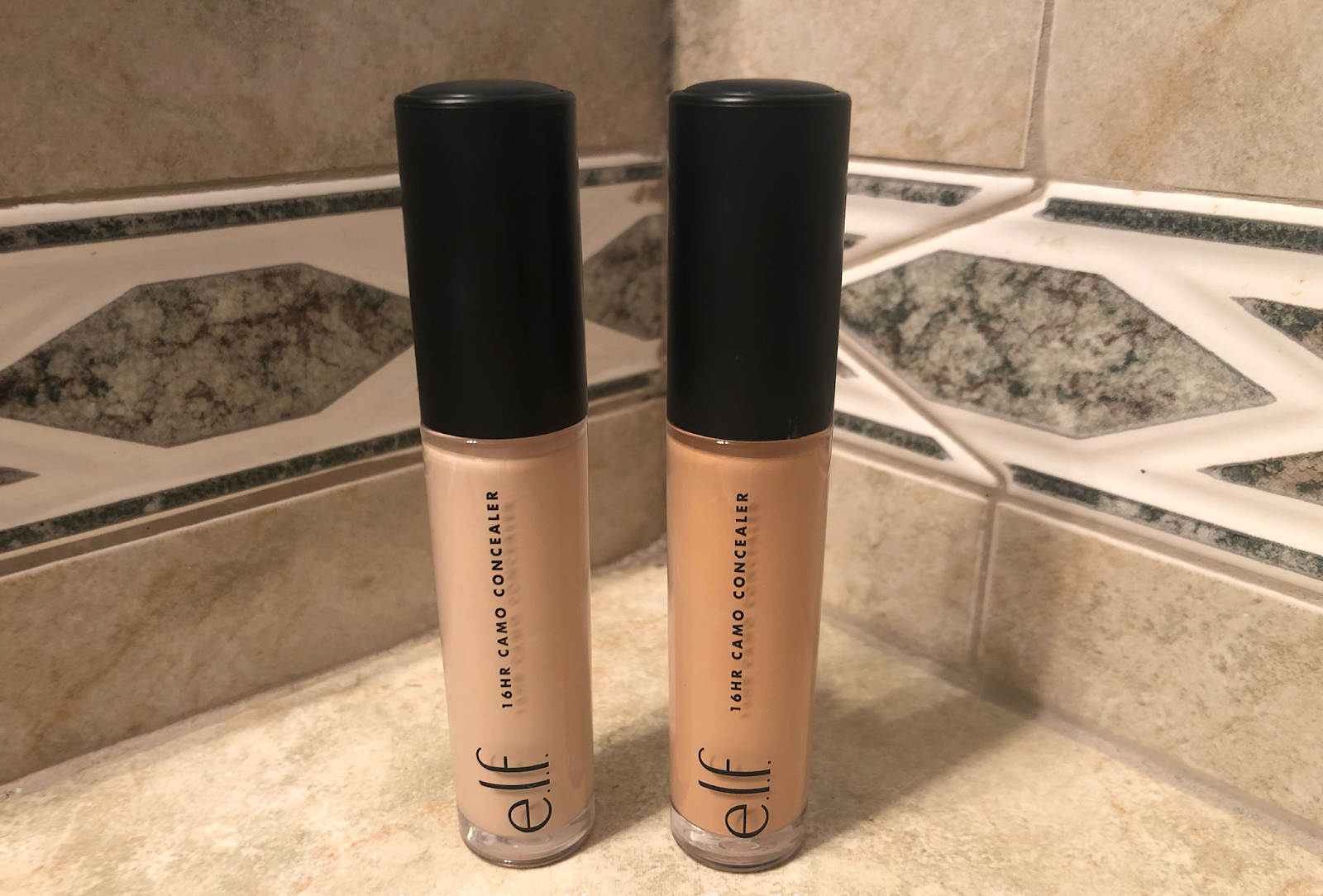 Concealer helps to hide away all your skin flaws and makes your skin glowing and flawless. This 16- hour Camo Concealer conceals, corrects, contour and highlights your skin. It gives you a matte finish and does not form any cakey lines.
Points:
       Enriched with Avocado oil
      Moisturize and Protects skin
      Helps to control shine
       Gives a matte finish
       Maximum coverage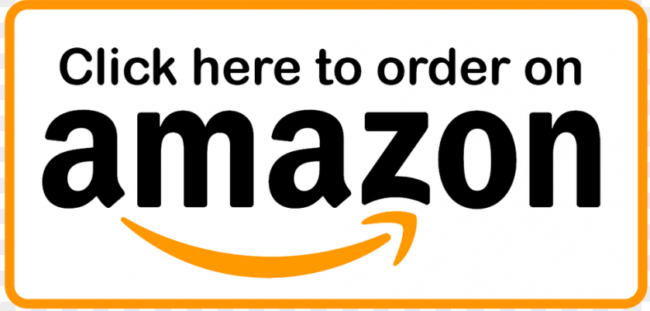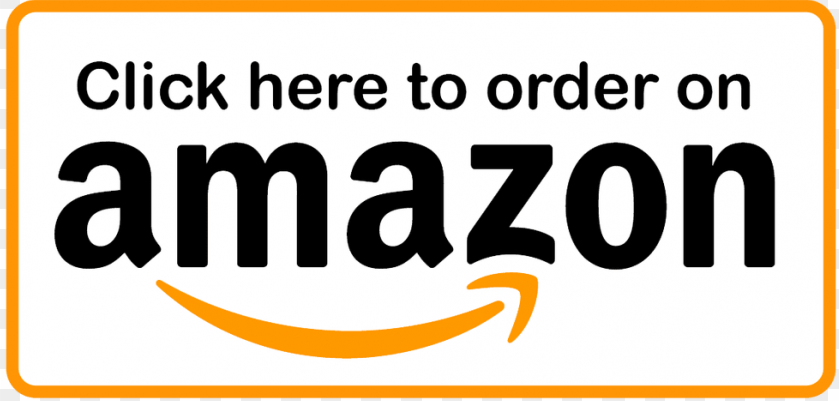 3. Compact Powder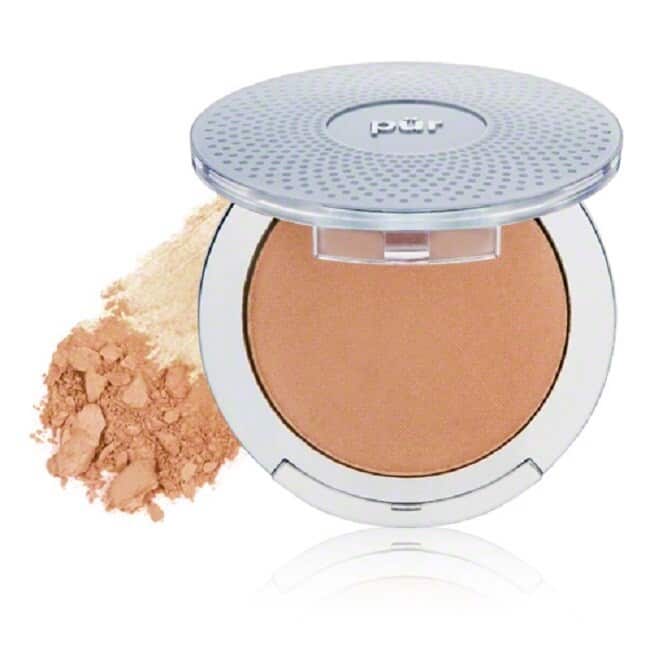 Compact powder helps to give your skin a final touch. It makes your face a smooth looking and also helps to control the extra shine on the face. PUR Pressed Mineral Powder is a 4-in-1 compact powder which is lightweight and is infused with SPF 15.
Points:
      Lightweight
       Does not settle into fine lines
       Contains SPF 15
       Cruelty-free
       Contains no harmful chemicals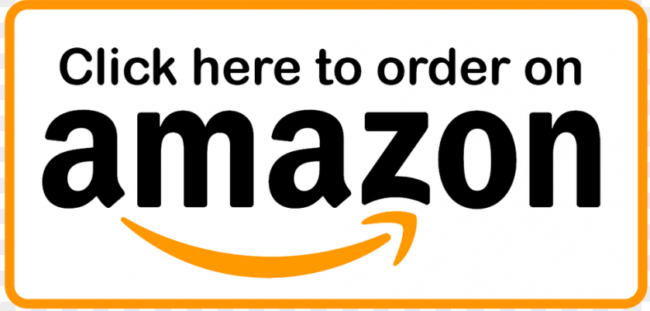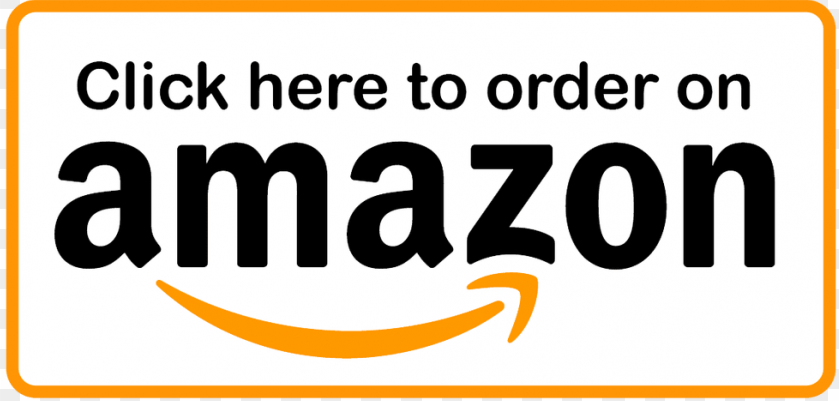 4. Highlighter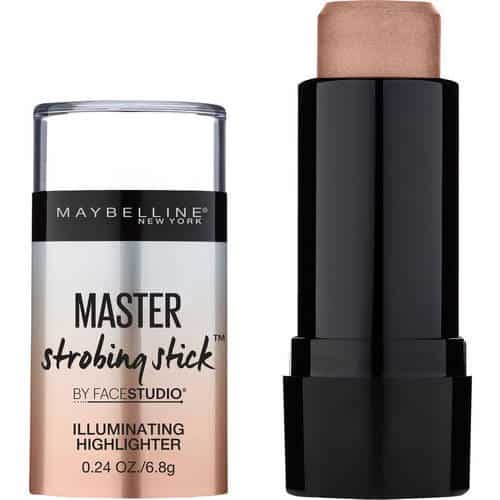 Highlighter helps to enhance your cheekbones and gives sharp cut to your nose too. Illuminating highlighter helps to add dimension and enhance your face features. This Stick Highlighter is one of my favourite, it does not take much time to apply and also gives perfect result.
Points:
Lightweight
Creamy Texture
Can be easily applied
Adds features to face
Made with micro-fine formula
Boosts skin glow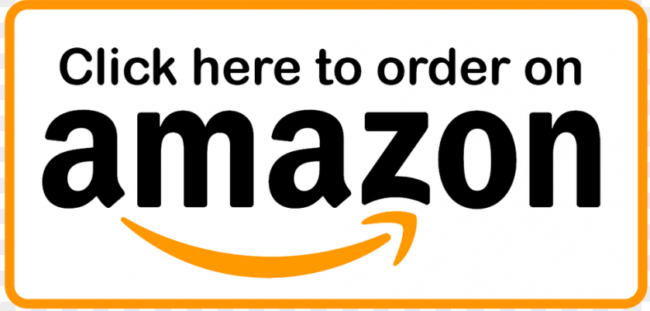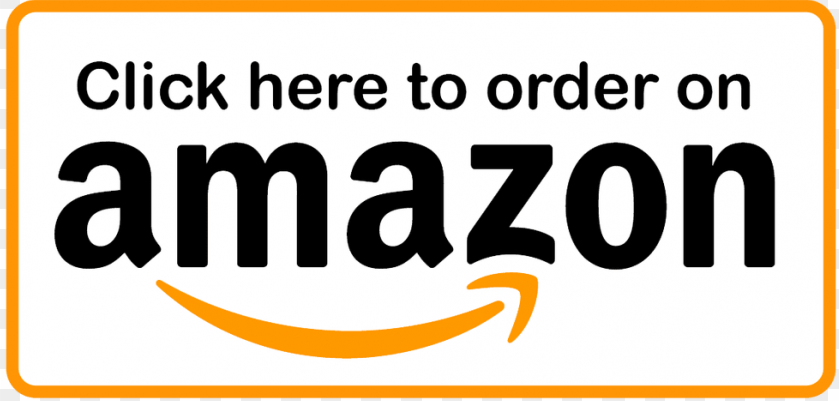 5. Sunscreen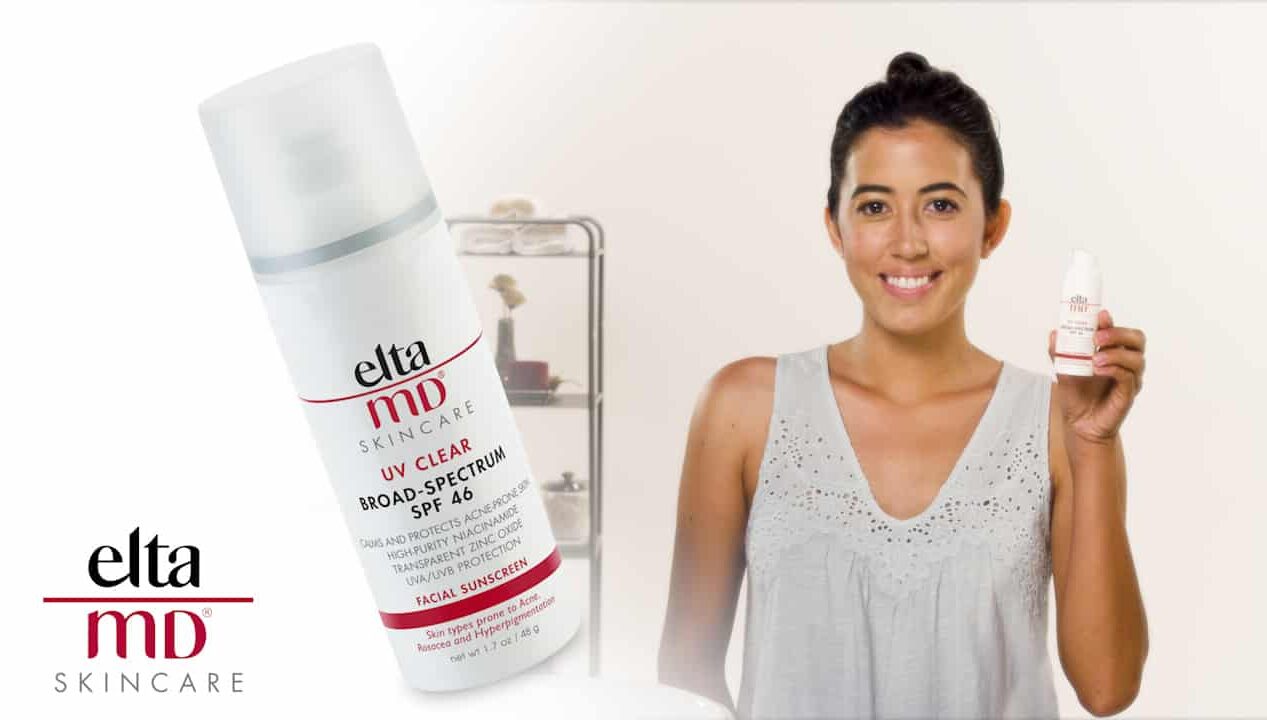 Going out for wedding shopping can be hard on your skin. No matter there is Sun outside or not, applying sunscreen daily while going out is a good habit and it also helps to protect your skin from harmful UV rays. Zinc oxide in the sunscreen offers broad spectrum coverage.
Points:
Oil-free
Protects sensitive skin
Avoids skin discoloration
Protects against UVA and UVB rays
Fragrance-free
Do not clog pores

6. Night Serum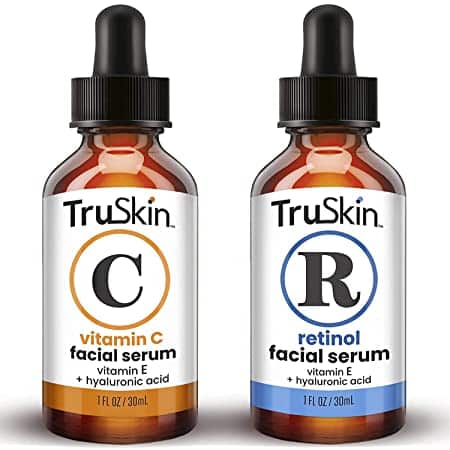 Applying night serum is a good habit especially after age 30. It protects and heals your skin while you are asleep. This night serum also repairs the skin damage, increases collagen and does not leave your skin dry. Loaded with amazing nutrients like Vitamin C, Vitamin E and Hyaluronic acid this night serum helps to improve skin texture and makes it glowing.
Points:
       Increases Collagen production
       Increases skin brightness and firmness
       Removes fine lines, wrinkles and dark spots
       Increases skin's hydration level
       Cruelty free
       Vegan friendly

7. Eye Cream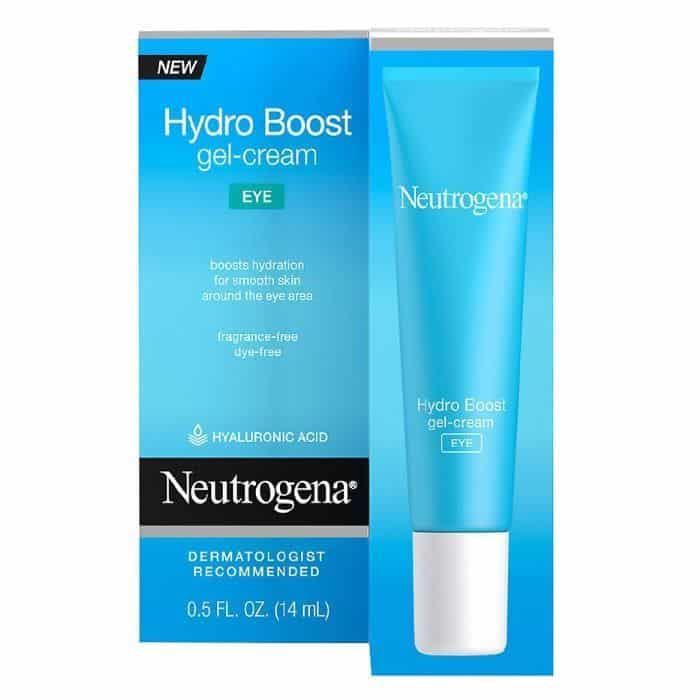 Well, we understand talking late at night, stress about your wedding lehenga and anxiety about new life. All these mixed feelings can give you puffy and tired looking eyes. It is necessary that you use a good eye cream, which takes away all your dark circles and gives you a good looking eye. Neutrogena Eye Cream helps to smoothen out the under-eye skin and also moisturizes it.
Points:
       Moisturizes eye skin
       Non-Comedogenic
       Dye-free
       Oil-free
       Gets absorbed quickly
       Smoothens the skin

8. Foot Cream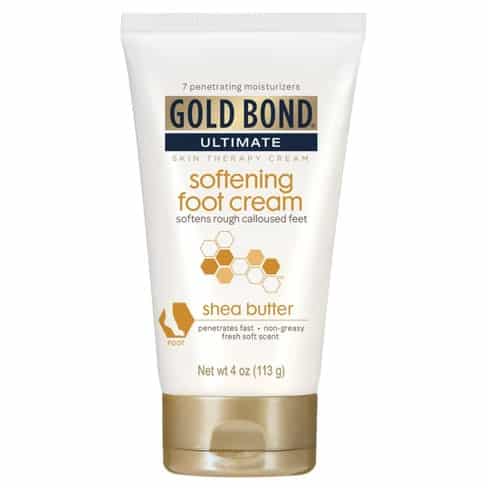 We often overlook our feet until the D-day comes and we want them to look smooth and soft. Loaded with Shea butter, this Gold Bond Foot Cream softens rough calloused feet. It restores and maintains the skin's youthful appearance and gives your feet a new and soft look.
Points:
       Non-greasy
       Fresh soft scent
       Softens and revitalizes skin
       Makes feet smooth
       Infused with amazing nutrients

9. Skin Cleanser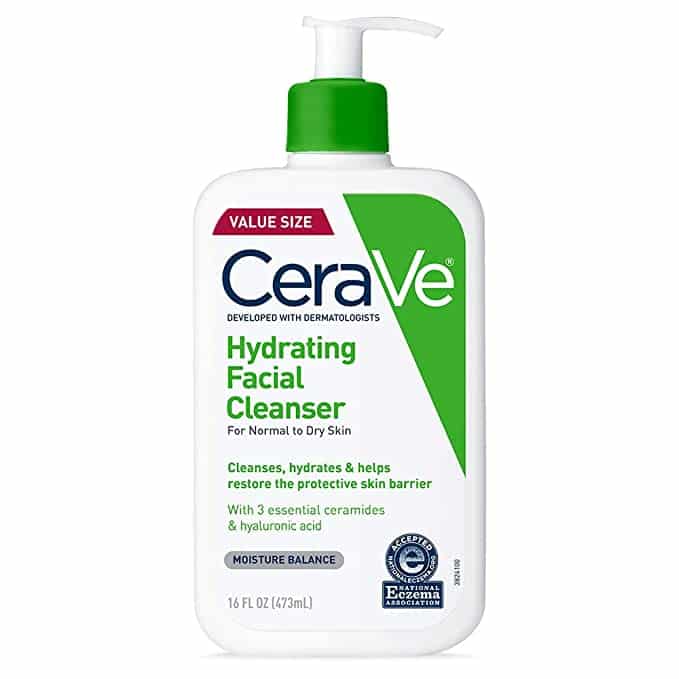 When after your shopping you come back home, you will see your skin dull and damaged. Wedding shopping and rituals are very hectic, they take away the glow of your skin and makes it look dull. Therefore, using a good facial cleanser helps to revitalize your skin and makes it look energetic again. CeraVe facial cleanser is loaded with hyaluronic acid, ceramides and glycerine it hydrates the skin without ripping out the skin moisture.
Points:
Non-foaming cleanser
Non-greasy feeling
Gets absorbed easily
Hydrates and softens the skin
No harmful chemical
Non-drying
Non-irritating

10. Body Scrub
Giving your skin a luxury treatment of body scrub helps to revitalize your skin and gives you a refreshing feeling. This Majestic Himalayan Body Scrub is loaded with natural ingredients like Lychee berry, Sweet Almond oil and other nutrients. It detoxifies your whole body and helps to hydrate it. Himalayan salt in the scrub is known for its amazing nutrients, these nutrients minimizes pore size and balances pH level in the body.
Points:
       Balances pH value of the body
       Filled with nutrients
       Pore-minimizer
       Increases blood flow
       Smoothens out skin
·
       Hydrates and moisturizes skin

11. Sheet Mask
You can use this sheet mask just two days before your wedding and believe me it will give you the desired glowing and flawless skin. These sheet masks have active ingredients like Shea butter, Tea tree, Aloe vera, Peppermint and Green Tea which helps to relieve the skin from dryness and makes it glowing.
Points: 
       Brightens skin
       Hydrates skin
       Enhance skin's natural glow
       Cruelty-free
       Helps to relax and hydrate skin
       Tightens skin pores

Stop Thinking! Follow these Pre- Bridal skincare tips easily at home to get a radiant and beautiful look. This should be followed by a few months of a wedding to get better results. With these tips, you will surely feel beautiful inside and out. You will feel and look like a princess. Remember to be happy and relax, because "How you feel inside is what reflects outside".
Do mention the results and reviews in the comment section below. Use can also check other beauty tips on our website.
Recommended Articles: