This post contains
AFFILIATE LINK
to products. We may receive a commission for purchases made through these links.
Deepika Padukone, one of Bollywood's most recognized actresses, is the queen of many hearts. The actress is well-known for her superb acting abilities, as well as her perfect skin and stunning hair. When we first saw her in the film Om Shanti Om, she captivated everyone with her beauty. Her dress selections, whether on the Red Carpet, in Cannes, or in her regular life, are always top-notch and flawless. Today, we will unveil some of Deepika Padukone's beauty secrets.
Every girl, at some point in her life, aspires to be an actor or, at the absolute least, to have the same perfect skin as they do. You'll be shocked to learn that actresses, like us, use DIY skin care packs and get beautiful skin by doing just a little bit every day.
Let's see what Deepika Padukone does for her hair and skin-
Deepika Padukone's Beauty Secrets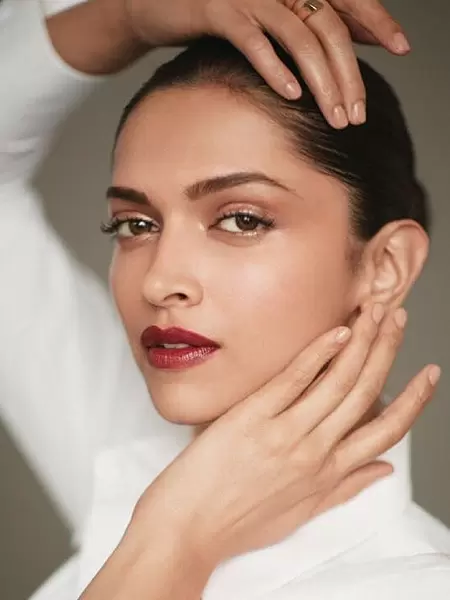 1. Nothing can beat hydration-
Yes, as I have stated in every beauty blog, drinking water is essential. Keeping your body hydrated aids in the removal of toxins and the maintenance of clean, clear skin. Water is that incredible miracle liquid that can solve many skin and hair problems on its own.
Deepika Padukone comes from a sporting background and was involved in sports herself. As a result, she knows the significance of water.
Drinking 8-9 glasses of water every day will keep your body hydrated and your skin looking great.
2. Always remove makeup-
Being an actress, Deepika has to wear a lot of makeup daily. Makeup at some point in time damages your skin and makes it dull and dry. She makes sure that every night before going to sleep she removes her makeup, dirt, and pollution. Sleeping with your actual skin without anything on it except moisturizer helps your skin to repair and breathe properly.
3. Have a skincare routine-
You have a daily regimen that keeps you active and fit. Similarly, Deepika has a flawless skincare regimen that keeps her complexion glowing, and she is one of those actresses who looks fantastic even without makeup.
When questioned about her skincare routine, Deepika explained that the secret to her great skin is a combination of nutrition, lifestyle, frequent exercise, and proper sleep.
Deepika is not a very great fan of regular facials, she just likes to have a clean-up done.
4. CTM-
If you are wondering what CTM stands for, it is Cleaning, Toning and Moisturising. Deepika is very careful about what products she uses on her skin. She always uses mild products for her sensitive skin.
The skincare routine that she follows is-
Cleanse your skin with a gentle cleanser, then apply a toner and finish with a high-quality moisturizer. She replenishes her skin with a deep conditioning night lotion at night.
5. Never forget sun protection-
Deepika, like us, never leaves the house without wearing sunscreen. The sun is the most dangerous enemy of healthy skin. UV rays are damaging to skin cells and can cause major damage.
In her bag, Deepika always carries two bottles of SPF just in case if she loses one. She is very particular and always takes care of her skin even when she is out shooting.
6. Yoga and Meditation-
If you're wondering what Yoga and Meditation have to do with healthy skin and hair, read on. You are incorrect; doing yoga and meditation on a daily basis helps to keep you fit and energetic. Being fit and active gives your skin a different radiance. Yoga improves blood circulation, which is essential for having beautiful skin. Meditation keeps you relaxed and your midsection in good shape.
7. No soap-
Many times using the wrong soap will give you dry and dull skin. Deepika totally avoids using soap on her skin, instead, she uses loofah, which helps to exfoliate the dead skin cells and improves circulation.
8. Hair care secrets-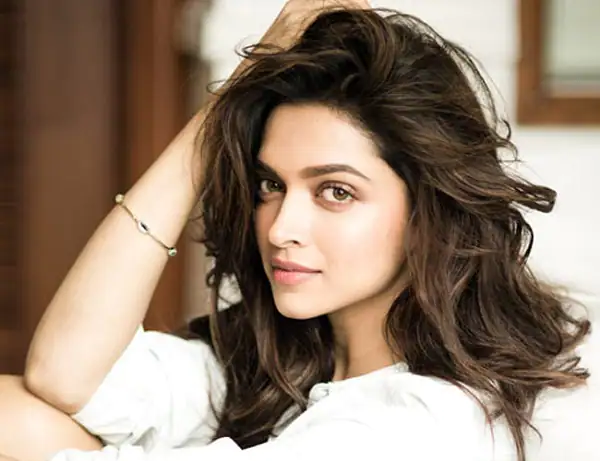 Deepika is blessed with gorgeous hair. But that gorgeous hair was treated with love and care from childhood. Her mother used to give her hair a hot oil massage since she was a kid, and that habit has continued till now. She uses virgin coconut oil to massage her hair and scalp.
Apart from massaging the hair, washing your hair the right way is another way to get beautiful hair. Deepika uses cold water to wash her hair instead of hot water. The cold water helps to restore the moisture in the hair and keeps it soft and smooth.
9. Always be positive-
Always be positive and avoiding negative thoughts keeps you happy and your mind at peace. And when you are happy, you glow differently. Having negative thoughts eat you from inside, and makes your skin dull and lifeless.
10. Do not miss exercise-
When you see Deepika, the second thing you notice is her great athletic shape; the first thing you notice is her complexion and hair. Deepika was a sports fan before she entered the world of Bollywood.
Being involved in athletics entails daily stretching, pilates, and yoga. She also participates in several outdoor sports like trekking and cycling, which contributes to her stunning appearance.
Exercise helps you to sweat, with sweat you flush out toxins from the body and it helps you to glow.
11. To have a balanced diet-
Eating a properly balanced diet gives you all the nutrients needed by your body. Deepika Padukone does not believe in any crash diet, she is totally against skipping meals or going on any diet. Having a full nutritious meal helps to provide you with healthy skin.
She consumes a lot of fruits and veggies. Instead of coffee, she begins her day with an Apple. Eating healthily keeps you healthy from the inside out, and being healthy from the inside out results in radiant, perfect skin.
12. Never skip breakfast-
Deepika previously stated that she does not believe in diets or skipping meals. Breakfast is the most essential meal of the day. Deepika believes in starting her day with a nutritious meal. A nutritious breakfast provides you with energy for the entire day.
13. Have proper sleep-
Nothing can replace the beauty you get from having a good uninterrupted sleep. Sleeping properly for 7-8 hours helps your body to rejuvenate and also gives you good flawless skin.
Her Makeup Tips
Deepika feels that doing the right makeup enhances your beauty and makes you look good. She once said, '. "I keep my makeup clean and simple. I wear dark brown, red, or maroon lipsticks, a blush, and mascara. I'm not fond of gloss, matte works best for me,"
For her, brows are really significant since they define your face. She constantly keeps her brows thick because she believes that fuller brows give her a more youthful appearance.
Deepika likes to highlight one feature at a time. If she is getting smokey eyes, she will wear nude lipstick. Her fav. Eye shadows are of taupe and brown
The actress prefers a moody lip color, matte foundation, and kohl-rimmed eyes.
Conclusion On Deepika Padukone's beauty secrets
So, those are some of Deepika Padukone's beauty and hair secrets. She prefers to keep everything connected to excellent health, as you may have noticed. According to her, if you are healthy on the inside, you will glow differently on the exterior. You, too, may attempt her secrets to achieve wonderful, glowing skin and stunning hair.
How did you likedeepika padukone beauty secrets?
Related Article-