This post contains
AFFILIATE LINK
to products. We may receive a commission for purchases made through these links.
Home Remedies For Hair Fall and Regrowth:
So here comes the Summer Season, with lots of good things and also lots of tensions, as it gives you frizzy and unmanageable hair. We need some natural home remedies for hair fall and care.
This is so true, that the weather affects our hair a lot. There are things, which are in our hands, and we can manage them.
Every girl's dream is Silky, smooth and untangled hair. But for that, we need to do little hard work.
As it is also said, "Hard Work Pays Off".
So first we will know the Reason for Hair loss, then the Hair products we can use and then the Home remedies for hair loss which we should keep doing.
Know About Reasons Of Hair Falls:
One can have Hair loss, due to the following reasons: –
Stress: These days people are very stressed, and this stress causes a lack of sleep, which leads to excessive hair fall. To avoid stress, it is better to go for any physical activity and to meditate.
Depression: These days 90% of youth is in depression, which leads to stress and imbalance in our body. All these results in hair fall.
Excessive hairstyling: Trying different hairstyle and applying many hair products result in product buildup, which makes the hair weak and hence hair fall.
No Oil massage: It is very necessary to keep our scalp healthy. A proper oil massage is the best way to keep the scalp healthy and hair nourished.
No Proper Diet: Whatever you eat, everything affects your health and body. To avoid excessive hair fall it is very necessary to enrich the protein in your diet. Protein promotes the growth of hair and also prevents hair loss.
Not using proper shampoo: There are many chemical-ridden shampoos these days. They get stuck in the hair and make the scalp weak. It is very necessary to use Paraben and Sulfate-free shampoo to avoid hair loss and promote hair growth.
Best Home Remedies For Hair Fall and Regrowth:
1. Use of Different Oils Together For Hair Growth: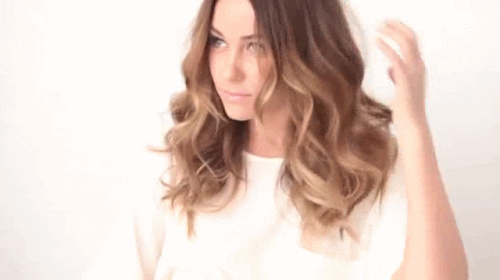 We all know Oil Massaging is very beneficial for our hair growth. It gives them nutrition and avoids dryness. But, have we ever thought of mixing two or three oils and then applying it? Believe me, it is very beneficial.
You can Almond oil + Coconut oil+ Olive oil for massaging.
All three oils have their benefits like Almond Oil helps in Hair Growth and is effective for Hair Loss.  
Coconut Oil helps in the Nourishment of Hair. Olive Oil helps in repairing damaged hair.
Also, See- (Best Hair Oils Treatment For Healthy Hair)
2. Hair Spa at Home: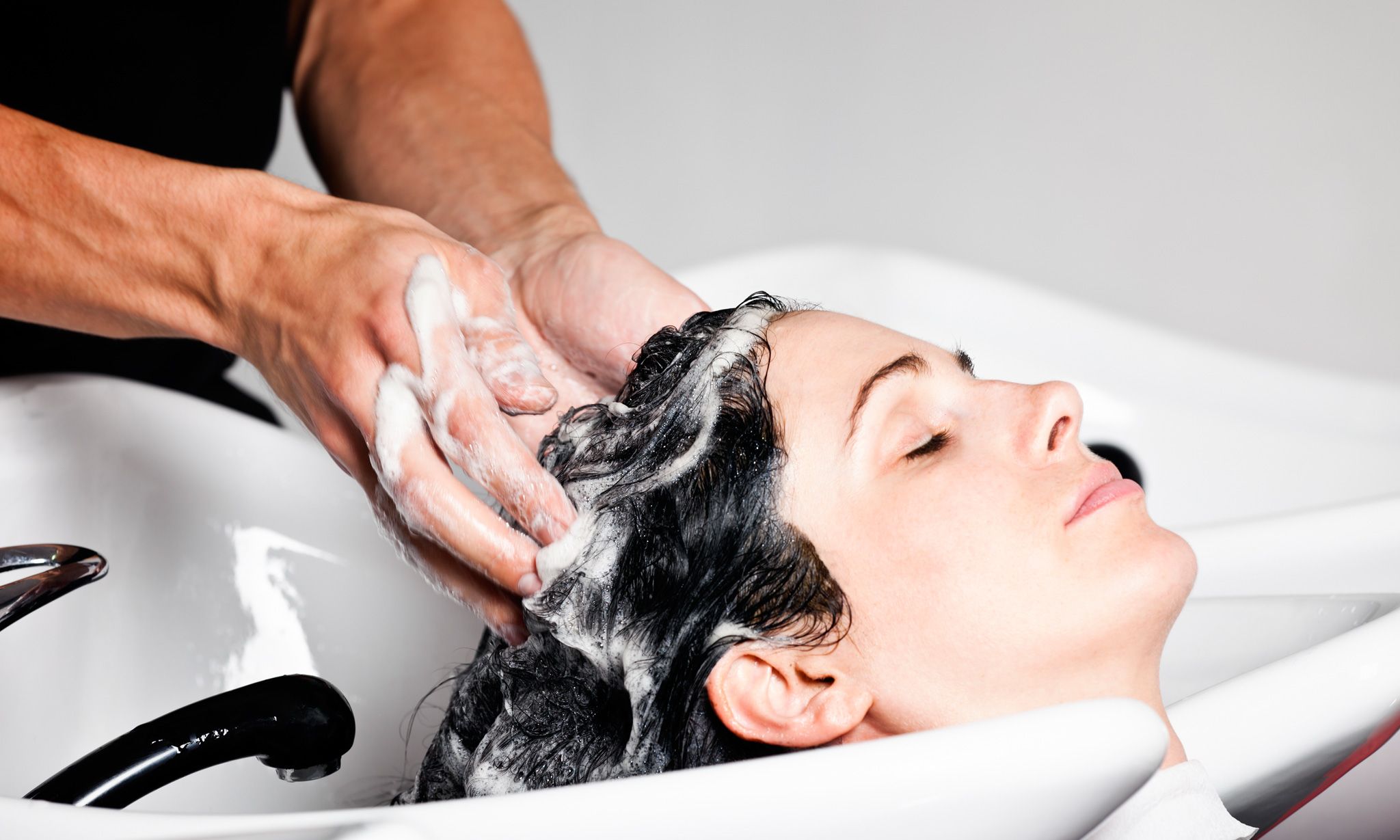 It's not only about Pampering your Hair and yourself, but it is nourishing your damaged hair.
It includes five things like

Hair oil Massage,

Applying Cream,

Shampoo and

Deep Conditioning.
You can even bring the Hair Spa kit to your home. But remember, Hair Spa should be done once in a month. It is about giving your hair little time and taking care of them, by applying the cream you repair the frizzy hair.
3. Fenugreek Seeds  Hair Regrowth: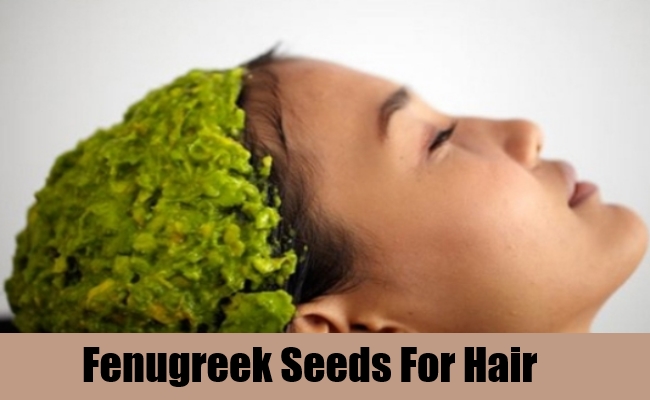 In Hindi, it is called "Methi" seeds. It is very beneficial for our hair. We need to soak the Fenugreek seeds overnight in water. The other day grinds the swollen seeds in the mixer and makes a paste. This paste can be mixed with yogurt and applied to hair. Keep the paste for around 30-45 minutes and then shampoo hair. You will get gorgeous smooth hair.
4. Banana Hair Mask for Frizzy Hair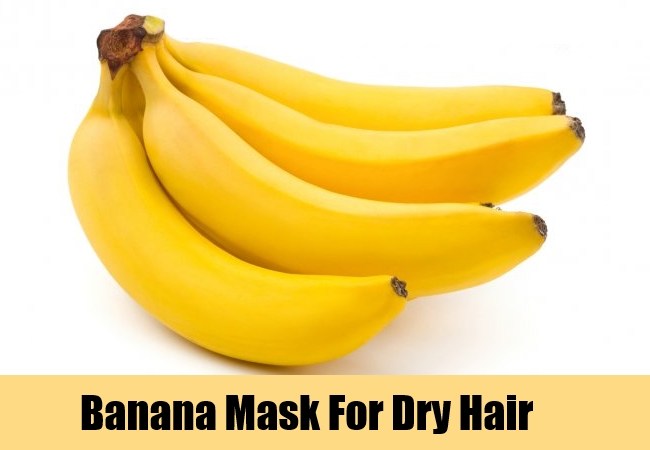 Banana is already rich in nutrients and it is also very healthy for our hair.
Mash 2-3 bananas (You can even grind it in the mixture)
Add almond oil and apply it on hair.
Keep it for 30-45 minutes, rinse well and shampoo it.
It will help you in removing Spilt ends and also Strengthen your hair. This banana mask will give shinier and softer hair. It's amazing home remedies for hair loss.
5. Egg with Almond Oil: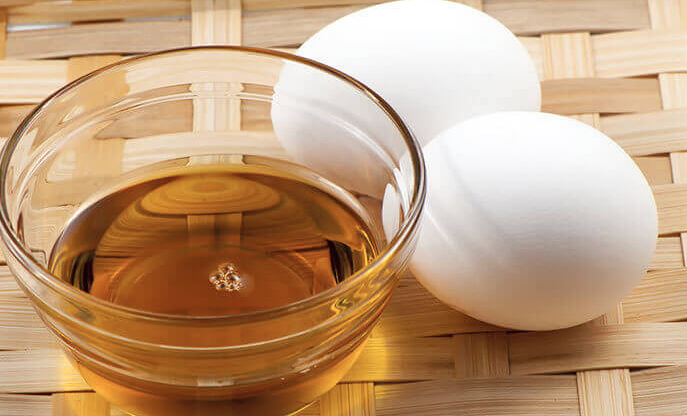 This mask many of us would not like to use, as many people do not agree with using egg. But these masks will help you to calm your frizzy hair.
The egg is rich in protein and biotin, and that is the reason it will give you healthy and strong hair.
Almond oil as told above helps in hair loss.
So the combination of both will help you in the growth of hair.
See More – Beauty tips for shiny hair
 6. Tying your Hair: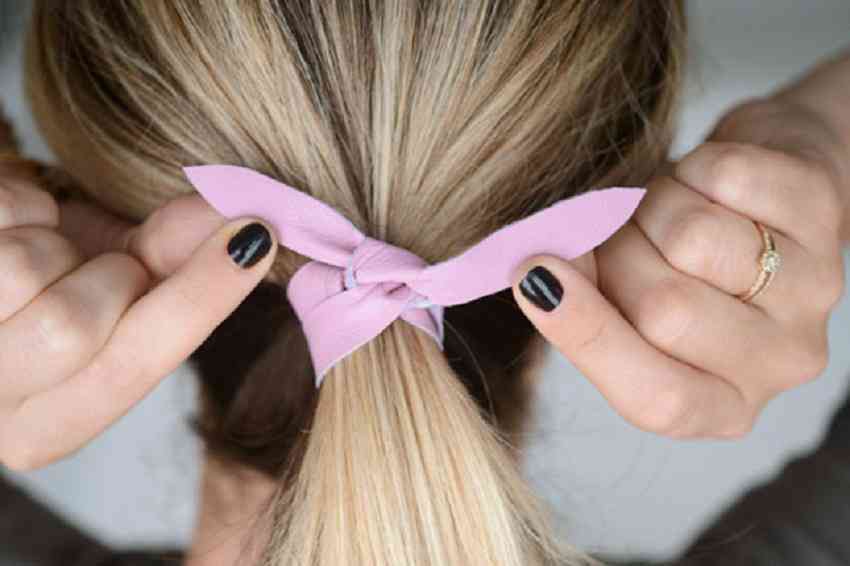 I know we all love long, silky hair and do not want to tie them. But in Monsoon, tying the hair is good. It avoids the damage, which the weather tends to do. The rain, the dry air all takes away the moisture of our hair making it dull and dry. So, in monsoon one should tie their hair to avoid any dryness of hair.
7. Mayonnaise For Hair Repair:
It is very commonly used in natural hair care treatment. Mayonnaise is rich in egg yolks, vinegar, and oils. These all three works together to give you amazing hair quality.
Mayonnaise is very effective even for curly hair girls as it gives them relief from frizziness. 

It is also very good in conditioner as it contains amino acids.

It protects the colored hair and removes dandruff.
8. Garlic juice, onion juice, and ginger juice-
Applying for these juices help in cleaning of the scalp and also promote new hair growth.
You can apply any one of the juice on your scalp and leave it for 30-40 minutes.
After, wash it with a mild shampoo and lukewarm water.
9. Avoid Smoking-
It is rightly said, smoking is injurious to health. Smoking reduces the amount of blood that flows through the scalp, this reduces the hair growth ability.
10. Avocado plus Banana Mask-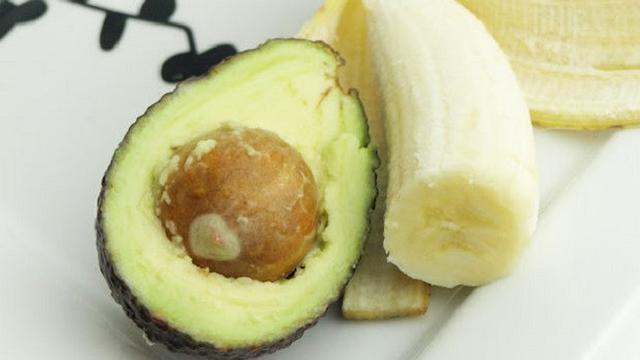 Avocado is rich in vitamin E, it makes the hair thicker and shinier. Banana helps to make the hair soft and also protect the hair damage.
Mash on Avocado and one Banana
Add 1tbsp. of Olive oil in it.
Apply the paste on the scalp, covering roots and tips
Leave it for 30 minutes, and wash it with lukewarm water and mild shampoo.
11. Castor oil-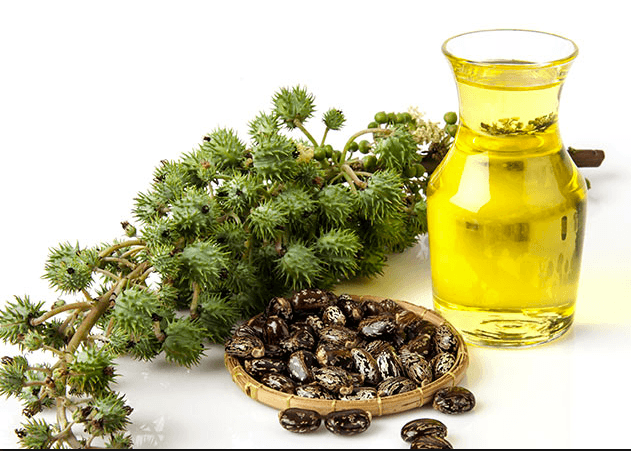 Castor oil is a savior oil when it comes to hair fall. Castor repairs the damaged hair and also protects the scalp.
Mix 2-3 drops of castor oil with any essential oil.
Apply it on the scalp with the help of cotton.
Leave it overnight and wash it with a mild shampoo.
12. Onion Mask–
Onion mask is one of the best homemade hair masks when it comes to avoid the hair fall and promote new hair.
Take an onion and grind it in the grinder.
Squeeze out the juice from it
Apply the onion juice on the scalp
Leave it for 40 minutes
Wash it off with mild shampoo
13. Curry Leaves with Coconut Oil–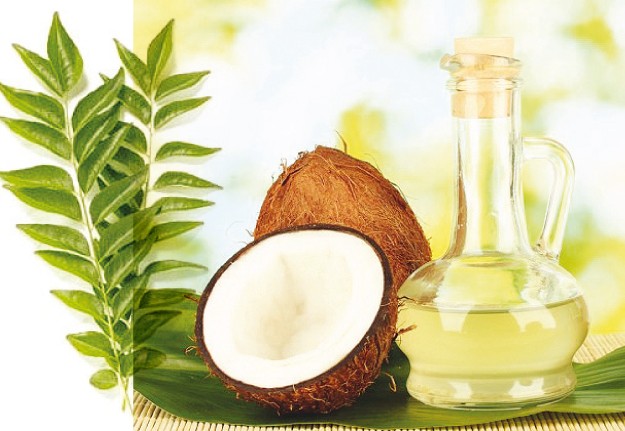 Curry leaves are rich in beta-carotene and proteins. Together with coconut oil, it helps in tackling the hair thinning and promotes hair growth.
Take 10-12 fresh curry leaves
Warm it in coconut oil until they pop
Let the oil cool down to room temperature.
Apply the oil on your scalp and leave it for 20-30 minutes.
Rinse it off with mild shampoo.
Bonus Tips For Natural Hair Growth : –
Don't brush your hair when they are wet, it will make them Weak.
Don't let direct sunshine be on your hair. Protect them from harmful UV rays.
Choose a good mild quality shampoo. 
With the above Hair masks, you can have shiny, strong and long hair. These 'home remedies for hair fall and regrowth' are time taking but very effective. Using them once a week will give you noticeable results.
Recommended Articles For You: