"Self Confidence is the best outfit, rock it, and own it"
Are you the kind of person who feels that they lack confidence? Self Confidence to stand in front of people and present your opinion? Does the fear of failing keeps you from doing what you want to do, from striving for your dreams and ambitions? Do you often need bits of advice of other people as to how do you look? Because if you do then chances are you lack self-confidence which implies that you do not trust and believe in yourself.
Confidence plays a very important role in shaping a person's life.
Lack of self-confidence can act as a barrier in one's path to success. Generally, it is seen that even if someone is confident about them self they lack confidence in front of a crowd. Stage fright is quite commonly seen in people. Some people are shivered by the thought of speaking in front of a mass.
In order to help you out and to provide you with a path of not being shy anymore, Trabeauli provides you with this article aimed at a few special ways to boost your self-confidence.
1. Think Positive
Thinking positive is directly related to curbing out negative feelings. Try to see yourself in a better light. Never over think. And remember when you think positive you feel positive when you feel positive you automatically do positive. So start shaping your thoughts around positivity right now!
2. Groom yourself
Source- lorensworld.com
Grooming yourself covers a wide range of aspects. It could be about dressing properly, looking presentable, etc. It completely changes your mood. Wearing formals makes you feel more confident. Looking good can boost your confidence in some really unprecedented ways.
3. Enhancing Speaking Skills
By the way, if you lack confidence in addressing others stand in front of your mirror, practice speaking to an imaginary audience and develop your oratory skills. This also included speaking slowly and not rushing your words. When you speak slowly, you display authority and when you speak fast you give an impression of a person who feels that he is not worth listening to. So, definitely start working on your speaking skills.
4. Be Kind and Generous
When you do well with others, a certain amount of positivity encircles you. You feel worthwhile and proud of yourself. This motivates you from the inside and helps you become a better person. Being kind fills you with self-confidence that you are capable of doing well to others and helps you channelize your inner energy of being generous.
Read more about- List of good manners for everyone
5. Correct Posture
Posture defines your body language. Your body language defines your confidence level. Remember, often drooping shoulders bent back makes you appear not only lazy but also lacking confidence. Whereas, straight back and attentive body portrays a completely different image of you and makes you feel confident. So whenever you are nervous, just try standing straight and take deep breaths. It really helps.
6. Enlighten Yourself:
Enlighten yourself with knowledge. Often people lack self-confidence because they feel like they don't know what to say and when to say. Knowledge solves this problem. It gives you a stand and an insight providing you with a depth and refining your personality. It helps you move forward and remove all the vagueness in your life. Plus, it boosts your confidence level and provides you with a social standing.
7. Set Small Goals Instead Of Big Goals: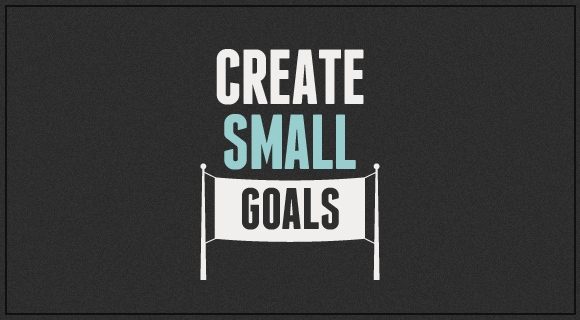 In the run of doing something big, people end up settling for big goals and when they aren't able to achieve them they get de-motivated and lose confidence in themselves. Instead, you should set simple goals which are practical and achievable and when you achieve them you feel confident and motivated. Later, you can start setting big goals but initially boost your confidence by achieving these small goals.
But if you really-really lack self-confidence, then don't anymore. People are here to say. You only have this one life and if in this life you live by what others think of you then it isn't really worth living.
Self-confidence can be developed over time provided you get correct guidance. It's all psychological and no one can change your thoughts other than you. So, from now on abide by these ways and just believe in yourself.
You can do it. You will do it.