Beauty Tips Every Winter Bride Should Follow
Bride in winters ??? Worried about extra dry and scratchy skin ?? Don't worry here is the easy, effective and best Beauty Tips Every Winter Bride.
On her wedding day, a girl is no less than a princess. All eyes remain on her and that's why we leave no stone unturned to look our best on our D-Day.  Each person on the wedding waits for the entry of the bride.
So, she has to look more and more beautiful on her special occasion. Months are spent on wedding planning, invitation cards, venue, dresses, functions, and events. For instance, in winter, even oily skins may feel dry, while dry skins need more moisturization and nourishment with creams and oils. So here is a post for all the soon-to-be brides – Beauty Care for the Winter Bride. Also, in the midst of planning and organizing bride completely forgets to take care of herself. Bridal care tips at home can make your skin glow naturally without going to parlor and spending lot of money. Here are the secrets for the relaxed and million dollars smile for the Brides to be….
Here it goes Simple and Easy DIY Beauty Tips Every Winter Bride to be…..
1.Homemade Face Cleanser For Daily Use
Every girl should opt for the cleansing gel to remove excess of dirt from your skin.
Take half a cup of cold milk and add few drops of any essential oil ( vitamin E, Olive oil, Almond Oil ). Cleanse your face every day with this gel with the help of cotton ball. You can store this mixture in refrigerator.
2. Exfoliation Skin At Home–
Exfoliation is important to remove dead skin and blackheads from your skin to give it a fine look. Use the scrub gently on your skin, rub in the circular motion for a minute and wash your face.   
Honey and sugar mix for dry skin

Rice powder and curd mix
3. Skin Toner

–
After cleansing comes toning. Rose water, especially chilled rose water is a great toner for all skin types. Pour a few drops of rose water on cotton wool pads and dab onto your skin.  
4. Moisturizing

 –
To keep your skin well hydrated, smooth and soft, use a mixture of glycerin and rose water. This will nourish your skin throughout the day without breakouts.
5. Homemade Face Mask  For Winter

–
Apply face mask twice a week to give your skin a fresh and radiant look.
Mix three spoons oats, curd, honey egg white or rose water. Apply this pack for 20 mins and wash it off.
See more- homemade face pack
6.  Eye Care For Bridal Beauty
Girls usually neglect the under eye part, which makes their makeup look dull and imperfect.
Use almond oil to massage your under eye area every night to avoid dark circles. 
See more- 
7. Lip Care Tips At Home

–
Lip care in winters is highly important as our lips are the most delicate and beautiful part of our body. Apply almond oil or lip balm contains vitamin E to keep them well hydrated.
See more- Home remedies for pink lips
8. Ubtans for Complete Body Care

–  
Homemade ubtan gives your body nourishment and essential oils. Apply sesame oil all over your body. Mix wheat bran ( choker), Gram flour ( besan), Curd, Turmeric and cream of milk. Apply this while bathing and wash after half an hour to give your skin smooth, radiant and translucent look. 
9. Home Remedies For Dry and Frizzy Hair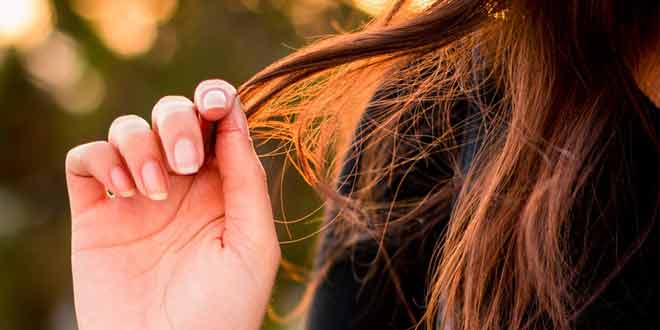 Hair care in winter is equally important to avoid dandruff and itchy scalp. Take hot towel treatment. Heat pure coconut oil and apply on the hair. Then dip a towel in hot water, squeeze out the water and wrap the hot towel around the head, like a turban.
Keep it on for 5 minutes. Repeat the hot towel wrap 3 or 4 times. After shampoo, apply a creamy conditioner, leave on for 2 minutes and wash off with plain water.
10. Home Remedies For Dry Skin  

–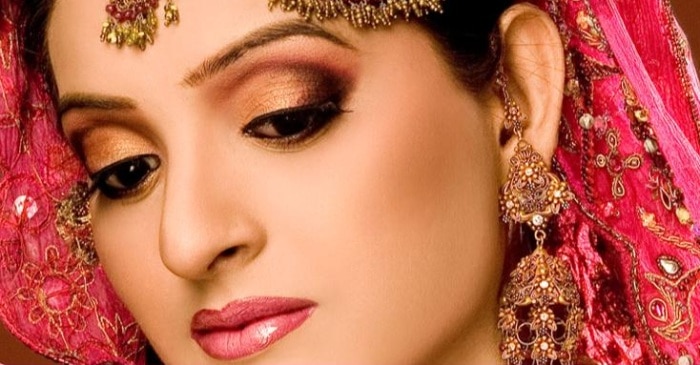 Cold weather makes your skin dry out so make sure to drink plenty of water and moisturize your skin before the big day. If you already have naturally dry skin then tell your make-up artist in advance that it might be worse due to the weather.
11. Say NO to Sniffles

–
If your wedding is a cold month then the chances of having the sniffles are increased. To avoid a red nose on the big day make sure you eat plenty of nutrient-rich fruits and vegetables to keep your immune system strong and wash your hands regularly throughout the day.
Bonus Beauty Tips Every Winter Bride
In

winter your skin is thirstier than in any other season, so keep your skin well hydrated.

Take 8 hours sleep.

Avoid oily and junk food.

Go to exercise and yoga and meditation.

Do not take the stress. Be calm and patient.

Keep yourself engaged in some physical activity.

Eat more and more fruits and vegetables.

Keep your hair well conditioned and hydrated.

Eat the handful of mix dry fruits.
Above is the lovely and perfect compilation of winter skin and body care tips for brides. Follow these Beauty Tips Every Winter Bride and stay gorgeous! Like, share and comment your views and suggestions regarding the post. Thank you so much for reading and appreciating my post. Check my other articles on Trabeauli website and keep supporting us… 🙂