Unbelievable Benefits of Meditation
Meditation channelizes our energy. It provides us with a sense of peace of mind and is extremely beneficial for us. This was very well known to us, wasn't it?
What is Meditation?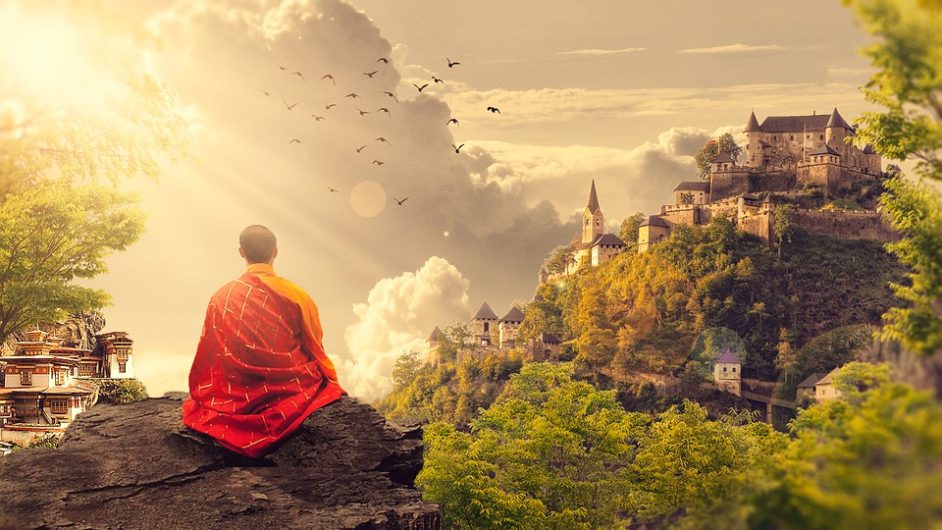 Meditation is not just for relaxation; Its primary purpose is to develop the capacity to respond skillfully and gracefully to life's difficulties as well as its joys.
How To Do Meditation Step By Step?
Step 1.  Sit or lie Comfortably
Step 2. Close your eyes
Step 3. Make no effort to control the breath: simple breath naturally.
Step 4. Focus your attention o the breath and on how the body moves with each inhalation and exhalation.
Step 5. Notice The movement of your body as you breathe. observe your chest, shoulder, rib cage and belly.
Step 6. Make no effort to control your breath; simply return your focus back to your breath.
Step 7. Maintain this meditation practice for 2-3 minutes to start, and then try it for longer periods
Benefits of Meditation:
 1. It Provides Better Results Than Sleeping
This does not eliminate the importance of sleep in life. However, this just indicates the fact that meditation leaves you better off than sleeping when you are tired and you need a break in the day.
Meditation calms your nerve and keeps your alertness intact making you feel more refreshed and energized when you wake up. On the other hand, waking up after you have dozed off during the day makes you feel lazy. So, the next time you go for a nap, try meditating!
Furthermore, it is far better than resting by playing video games!
2.  It Reduces Blood Pressure Levels
Well, everyone kind of knows this, but what they do not know is it has the ability to replace medication. A doctor once conducted some researches on people having blood pressure problems on who the medication did not effectively work.
He asked them to meditate and after a few months of meditation around 80% of the people showed significant improvement. Their blood pressure levels were lower than before.
So, yeah it indeed lowers down your blood pressure levels and helps control aggression.
 3. It has the Ability to Lower the Progression of HIV
HIV is a killing virus which causes AIDS which is incurable. It kills the white blood cells of the body which are the center of our immune system. When lymphocytes or white blood cells are killed by HIV a human's metabolism breaks down and even a small disease can become a big problem.
Here, meditation came at the rescue of people suffering from AIDS. Meditation actually, did not let fall the lymphocyte content in the blood of HIV positive people. (This test was tested on a small sample of people; therefore drawing any concrete decisions would not be appropriate). It is worth trying for HIV positive people.
 4.  It Acts as a Painkiller
According to a study conducted, it was found that people who were in pain calmed down better with meditation than with morphine. Not only does meditation reduces pain but also the unpleasantness caused by pain. The best way to reduce pain is not to think about the injury.
The more you think, the more it pains. Therefore, try meditating along with taking medicine for the pain, if you may. It may be hard at first but it's definitely worth trying.
5. It Results in Easier Breathing
This one is actually true. The art of meditation revolves around inhaling and exhaling. It is a thing which we do all our life but we never pay attention to it. When we meditate, we concentrate on our breathing and realize the simple pleasure of it. Maybe it is psychological, but indeed meditation makes it easier for you to breathe.
See More – 10 SIMPLE WAYS TO LIVE A MORE POSITIVE LIFE
6. Helps you Discover your Purpose in Life
If this fact does not make you want to start meditating then nothing will. Most of us peeps are lost in life and searching for the meaning it has for us. Well, most of us end up frustrated in lives at a later stage when we realize that we have wasted the crucial years of life. Avoid falling into this trap and start meditating. It is the best way to know what you want from life because when you talk to yourself only then your true desires are confronted!
7. Reduce stress & Anxiety
8. Feel Less Lonely
9. Increase Brain Matter
10. Increase Learning Speed
Often it is noted that people who do meditation seriously and obviously, the right way have a distinguishable calmness and are more at peace than other people. It is a great way to relieve stress.
Therefore, do meditation anywhere and at any time you want. It solves many of our lives' problems subconsciously and makes us a better human being.