Best Anti Aging Serum For 30s-40s In 2018:
Hii All Beautiful Ladies, your skin starts becoming dryer in your 30s-40, and hydrating becomes even more important. We Use skin creams, but the molecules in creams are larger than they are in serums. This means a moisturizer can't penetrate skin as deeply as serums can. Serums deposit nutrients deep into the skin, creams only hydrate superficial layers.
So, we at Trabeauli have got you some Amazing Best Anti Aging Serum For 30s-40s under $20 That actually works.
1. Vanessa Megan Advanced Anti-Ageing Epi Cell Serum:
It's best anti aging serum that works actually. This serum helps in Tightening and boosting the appearance of the skin. It is an advanced active serum which visibly plumps and firms the skin. Its moisture-rich hyaluronic acid formula with fast absorbing herbal extracts helps give dull or exhausted skin a boost.
Applying this serum on your cheeks, forehead, and chin before applying foundation, gives your face a smoother look. Â It contains Green coffee seeds which have antioxidant, smoothing, & regenerating qualities, which makes it ideal for anti-aging.
 Benefits-
Tightens and Boost Skin
Plumps and Firm Skin
Gives Boost to Dull or exhausted skin
Antioxidant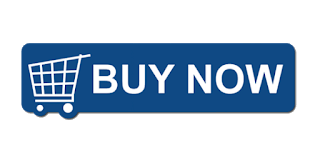 2. Aesop Lightweight Facial Hydrating Serum 100ml:
As its name suggests, it is a Lightweight Best oil-free hydrating serum. Perfect for those who find skin creams too heavy. Applying it gives your skin a little hydration and it also dries up soon, making your skin soothed, nourished and protected. This serum feels super luxurious on the skin and also smells delicious. Its key ingredients are Aloe Vera, Ylang Ylang, Panthenol. The aloe vera calms redness and soothes sensitivity. A must try the product for the oily skin.Â
Benefits-
Lightweight
Gives Skin Hydration
Smells Delicious
Soothes Sensitivity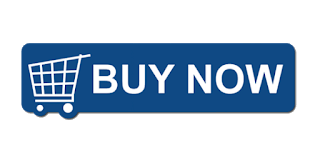 3. Black Chicken Remedies Love Your Face Serum:
A supernatural face serum, that will make you Love your face, as its name suggests. Black chicken Remedies is the best serum for glowing skin. It helps in skin-boosting, anti-aging, deeply penetrating, super hydrating and ultra-plumping. It can be used by all types of sensitive skin. It is an amazing skin replenisher, leaving it plumper, dewier and more youthful. It nourishes the delicate skin all day and night giving your face a natural lift.

The supernatural ingredients include Vitamin E oil, Jojoba oil, Argan oil, Rosehip oil etc. which moisturizes and hydrate the skin, smoothes wrinkles and increase the elasticity, relieves itching and inflammation of the skin.
Benefits-
Skin Boosting
Super Hydrating
Ultra Plumping
Smoothes Wrinkles and increase ElasticityÂ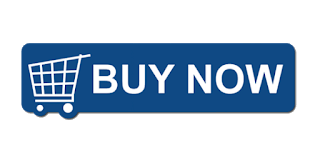 3. Aviance White Intense Radiance Revive Advanced Serum:
Its Best Serum for skin brightening. The White Intense face serum penetrates deep into the cells, brightening the skin and making it appear lit from within. It nourishes, stimulates and rejuvenates dull skin restoring its smooth texture. It boosts the skin's natural renewal process. Its amazing ingredients include: Vitamin B3, Vitamin C, Palmitoyl Tetrapeptide-7 which are rich in antioxidants, spreads easily, Improves skin texture and radiance. It is good for dry skinned beauties. You can buy Aviance products online here at the best price.
Benefits-
Brightens the Skin
Penetrates Deep
Boost skin natural renewal process
Rejuvenates Dull skin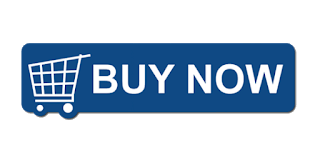 4. Drunk Elephant C-Firma Day Serum:
You may find it expensive, but this product is really amazing. A super potent vitamin C day serum is packed with powerful antioxidant complex, essential nutrients, and an anti-aging chronopeptide which firm, brighten, and diminish the appearance of photoaging. It has 15 percent l-ascorbic acid (vitamin C), ferulic acid, vitamin E, C-Firma™ Day Serum supports a healthy, vibrant glow and promotes a more even skin tone. This serum gets quickly absorbed in the skin. With a pH level of 3.3 to 3.5, it is non-irritating and works to its best potential. Its Best Anti Aging Serum for all type of skin.
Benefits-
Powerful Antioxidant
Brighten and Diminishes photoaging
Gives Vibrant Glow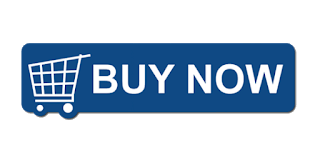 5. Ella Baché Eternal+ Sculpting Serum 30mL:
A light and easily absorbed sculpting serum which helps to tone, lift and firm the skin. Ella Baché believes in offering truly effective products that achieve results. Suitable for all skin type, it has an advanced formula that targets Ageing skin. As workout enhance our body features, we can think of this serum as a face workout, enhancing our favorite facial features. Fine Lines and Wrinkles get reduce with the help of this amazing lightweight serum.Â
Benefits–
Diminishes Fine lines and Wrinkles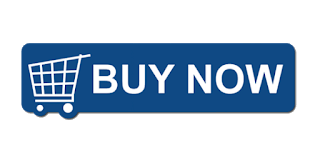 6. Asap Super C Serum:
Packed with Vitamin C, this Serum fight fine lines, and wrinkles and brightens and stimulates collagen production. This super serum is packed with powerful antioxidants like- Vitamin C (as L-ascorbic acid), Pycnogenol and Idebenone. It helps fight free radical damage, reduce skin pigmentation and improves skin texture, tone, and brightness. Its Best Anti Aging Serum for the 30s.
Benefits-
Removes Fine Lines

Brightens and Stimulates Collagen production

Reduce skin pigmentation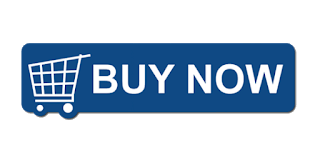 Serums are my absolute favorite skin care product. They give you instant and noticing results. My Personal favorite is:
Recommendation: –
I am a 28year old Girl, dealing with Work and Life stress. So no time to care about the skin. And since my skin is very sensitive. I just cannot use many products. And, when I heard about "Drunk Elephant C-Firma Day Serum" I didn't give it much of the attention. As I have tried a lot of creams but no use, my skin was the same dull and dry.
But then someone gifted me this, and I thought to give it a try. You won't believe the astonishing effect I got by applying this Serum. It was like a miracle, with my skin vibrant and glowy again.
The cream has evened out my skin tone, fading away all the post blemish spots. Though it is a little expensive but totally worth it. You can purchase it in the offseason and can save a lot of money.
But this product is worth to spend on. I highly recommend this Best Anti Aging Serum product for the fast and consistent result. It is just amazing!