This post contains
AFFILIATE LINK
to products. We may receive a commission for purchases made through these links.
 Winter- A season of festival, a season for snow, and also the season of dry and damaged skin. Yes, Winter, with its dry winds, ends up taking away all the moisture from our skin, making it look dull and making it itchy. When the winter hits and you are in your cozy bed, with hot chocolate and watching Netflix, you do not want to get worried about dry and dull skin. Check out natural winter skincare tips and foods for healthy skin.
So, why not be prepared beforehand. Let us have a look at all things to be done in winter for our skin so that we do not face any dry skin this year.
So, ladies check out the blog for  Natural winter skincare tips, Home remedies, and what to eat for healthy skin-
Which face pack is best in winter?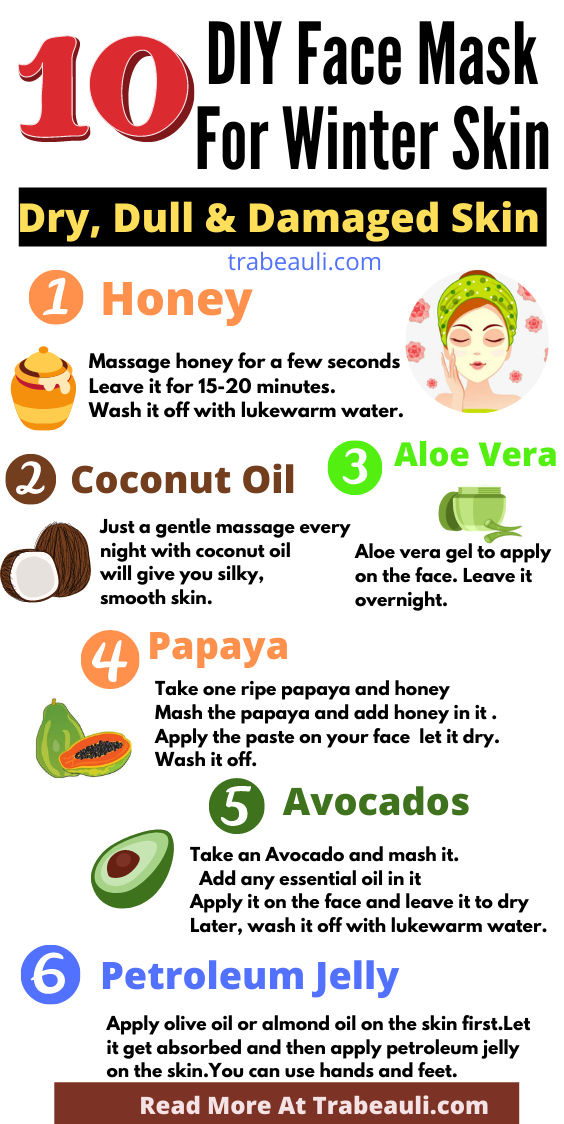 This section helps us know what all homemade face packs we can use for our skin in winter for dry, dull, and oily skin. It tells us how easily we can take care of our skin at home during winter-
1. Coconut oil massage

:
Coconut oil, an oil with lots of benefits. It is filled with anti-bacterial and antioxidant properties. For dry skin, coconut oil works like magic.
Though it takes a little time to blend in, it provides your skin with lots of fatty acids, which your skin is lacking. If you have a question of how to get smooth, soft skin during winter, then this face pack is your answer.
How to Use Coconut oil: –
Just a gentle massage every night with coconut oil will give you silky, smooth skin.
2. Aloe Vera Mask For Dry Skin

:
Aloe vera is a pack of moisture. It has anti-inflammatory properties, which helps soothe any sunburn on the skin. Aloe vera helps to improve the collagen and elastin levels in the skin.
How To Use Aloe Vera- 
You can either take out the aloe vera pulp from the leaf, or you can use the gel to apply on the face. 

Leave it overnight

.

Wash it off the next day for soft and smooth skin.
3. Glycerine

: Best Moisturization
Something that works best for dry skin. Although Glycerine is a little drippy and makes the skin all greasy, it provides the best moisturization and night cream to the skin. During the cold weather, this helps you to keep your skin hydrated.
How To Use Glycerine- 
Apply glycerine on the dry areas of the skin with the help of cotton. 

Leave it till your skin absorbs it. 

You can wash the face after a few hours and feel the difference.
4. Milk Powder Face Pack:
Milk is a very good moisturizer; it contains amino acids and healthy fats.
How to Use Milk Powder-
Take 2tbsp of Milk Powder, A pinch of turmeric, 1tbsp of Honey, and Water.

Mix them, to make a smooth paste.

Apply it on the face and let it dry naturally.

Wash it off with lukewarm water.

You can apply this paste twice in a week to notice the difference.
5. Honey Face Mask:
Enriched with anti-microbial and antioxidant property, Honey is considered as one of the best natural moisturizers. It clears up all the infections from the skin, making it clean and healthy. It reduces any fine lines and age spots and brings out the glow in the skin.
How to Use Honey on the face- 
Clean your face properly and apply the honey on it. 

Massage it for a few seconds and leave it for 15-20 minutes. 

Wash it off with lukewarm water.
See more- Surprising benefits of honey for health
6. DIY Papaya and Honey Pack:
Papaya is a very good moisturizing agent. It works as an antioxidant and anti-aging. Honey with its anti-microbial properties makes skin soft and smooth. This is the most moisturizing face pack for winter.
How to Use Papaya Honey Facemask-
Take one ripe papaya and honey

Mash the papaya and add honey in it to make a thick paste.

Apply the paste on your face and neck and let it dry.

Wash it off.
See more- DIY Papaya Face Mask For Glowing skin
7. Milk and Almond pack:
Almond help restore the moisture of the skin, and milk removes the dryness of the skin. Together they tighten and brighten the skin. Its best natural face mask for glowing skin. Must try it.
How To Make Almond Face mask-
Take Almond and grind it to make powder.

Take 1-2 tbsp of almond powder and 2-3 tbsp of milk.

Mix them, to make a paste.

Apply it on the skin and leave it for 10 minutes.

Wash with plain water.
8. Petroleum Jelly: Best For Winter
We all start seeing the ads of it as soon as the winter kicks in. Petroleum jelly is not 100% organic, but the chemical it contains are beneficial for the skin. Its best natural home remedies for lip care in winter. It can be used anywhere in the skin, and it acts as a barrier locking down the moisture and hydration in the skin.
How To Use it-
Apply olive oil or almond oil on the skin first.

Let it get absorbed and then apply petroleum jelly on the skin.

You can use hands and feet. Its good feet whitening cream
9. Lemon and Honey:
Lemon rich in antioxidants and Honey contains antimicrobial benefits and is also a moisturizing agent. The pack of lemon and honey hydrates the skin and soothes the dry and damaged the skin.
How To Use Lemon and Honey –
1-2 tbsp of lemon juice.

Add honey in it

Mix well and apply it on the affected area

Wash it off after 15 minutes.
10. Strawberry Face Mask:
As tasty strawberries are to eat, as good is its face pack. Strawberry has got anti-aging and moisturizing properties. It makes skin soft, smooth, and supple.
How to Use Strawberry on the face- 
Take 2-3 fresh strawberries and mash them.

Add 1-2tbsp of fresh cream and honey to it.

Make a thick consistent paste with it.

Apply it on your face and leave it for 10-12 minutes.

Wash it off with plain water.
11. Avocados Face Mask:
Avocados are really beneficial fruit for winter. They are good for both skin and hair. They are enriched with vitamin A, oil, and fats. Avocado helps to hydrate and moisture your skin. They also repair your skin and make it soft and smooth. Avocados DIY hair mask helpful for hair growth and control hair growth.
How to Use Avocados On Face- 
Take an Avocado and mash it.

You can either apply it directly, or you can add any essential oil in it

Apply it on the face and leave it to dry

Later, wash it off with lukewarm water.
What To Eat in Winter for Skincare?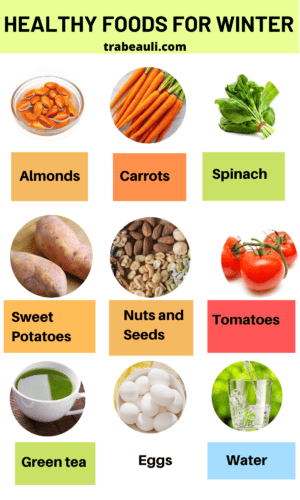 12. Eat soaked almonds

:
Almonds are rich in antioxidants and vitamin E. Eating soaked almonds daily, will help your skin gain moisture and a nice glow.
13. Carrots:
Carrots are very nutritious. They are packed with vitamin A, potassium, beta-carotene, and lycopene. These help in protecting the skin from harmful UV rays.
14. Spinach:
Remember our childhood friend Popeye; he used to get his strength from Spinach. Spinach is a rich source of iron, vitamin A and vitamin C. They brighten up your complexion and also repair the skin cells.
14. Green tea:
Consuming green tea has always been beneficial. It is a great source of Anti-oxidant and protects your skin from any radicals. Drinking two cups of green tea will help you notice a great change in the skin. Green tea is good for reducing belly fat.
15. Sweet Potatoes:
Found and consumed, especially in winter, sweet potatoes are an abundance of vitamin A. They provide healthy-looking glowing skin.
16. Nuts and Seeds:
Enriched with omega-3 fatty acid, vitamin A, B, and E consuming nuts and seeds help retain moisture in the skin. It acts as a barrier between skin and the harmful chemicals. It also helps to hydrate the skin and promote its elasticity.
17. Eggs:
This small dairy product is packed with nutritious. It promotes cell regeneration and hydrates the skin. It improves the elasticity of the skin and also reduces the chance of having wrinkles.
18. Tomatoes:
Rich in lycopene, eating tomatoes are very good for both health and skin. They keep skin fresh and also delays aging. So, in winters, grab your hands on pasta or pizza with marinara sauce.
19. Water

:
Always being hydrated is also necessary. In Winter, our fluid intake reduces which causes a breakout in the skin. Try drinking at least eight glasses of water to avoid dryness and flaking of the skin.  Its Best winter skincare tips to always hydrate your skin.
Read more – How much water to drink for good health?
Take Care of your skin with Skin Tight this Winer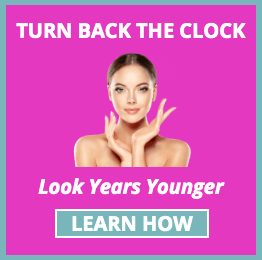 Winter brings with it the holiday season and also saggy and dry skin. The wind in the winter season is dry and tends to rip out the natural oil from the skin. It is very necessary to have a glowing and tight skin as it will give you clearer and toned skin, which is very much necessary for winter's holiday season.
Skin Tight serum is made from an amazing formula; it contains all the ingredients which are responsible for
Tightening of skin
Elasticity of skin
Making skin look strong and more fit
Enhancing skin's restorative properties
Making skin soothing
If you are thinking what if you are not satisfied? Don't worry there are a 60 days money-back guarantee. So, you can give Skin Tight a try completely free.

Natural Bonus Winter Skincare Tips:
Never skip moisturizer from your skincare routine

Avoid contact with harsh chemicals

Always apply sunscreen, when stepping out from home

Switch to more hydrating moisturizer and cleanser

Apply face pack at least once a week.
So, these are some amazing homemade winter skincare tips to take care of your skin in Winter Season. You just need to take out little time for your skin.
So that it remains nourished and hydrated in the winter. Are you all prepared to enjoy the winters with glowing skin?
FAQ-
Due to cold weather and dry winds, our skin tends to get damaged and dull. To keep the proper hydration and moisturization in the skin, homemade face packs are the best skin. They go deep into the skin and make your skin healthy.
How to get healthy skin in winter?
Having a healthy and glowing skin in winter is such a task. Because as the temperature goes down, our will to do anything for our skin decreases.
So, to keep your skin healthy and avoid any breakout. You should also change your diet. Using a face pack along with the proper diet is the best solution.
Recommended Articles For You: