Best Winter Face Creams For Dry Skin:
Winter is Coming, and so is the cold temperatures, hard sun rays, and dry winds. All of these make the skin appear dull, dark and dry. To take care of our skin is the topmost priority for everyone. But, with so many brands out there in the market, it gets little difficult to chose the best one.
So, TraBeauLi has brought some amazing top winter face creams for dry skin for you. Just check them out and chose the best for you-
1. Liquorice Cold Cream By VLCC:
This brand needs no introduction. This is the perfect cold cream for Winters for normal and dry skinned people. Fulfilled with Aloe vera, olive oil, jojoba oil, Vitamin E and goodness of Saffron. The daily use of this cream gives fairness, glow and sun protection to our skin in Winter.

2. Lotus Herbals Wheatjuvenate Wheatgerm Oil Facial Massage Cream: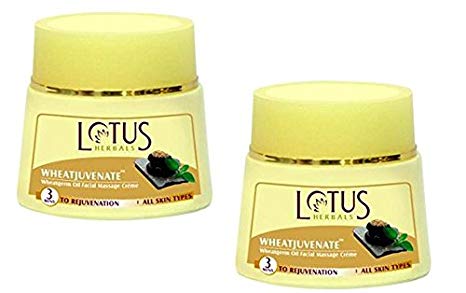 A herbal cream, which repairs and rejuvenates our dry skin, giving it a radiant look. It is filled with Wheat germ oil, which is a rich source of vitamin E, antioxidant and skin nourisher. Enriched with Honey it softens the skin and acts as a natural antiseptic.
3. Night Treatment Cream Sandalwood And Saffron By Forest Essentials:
This winter cream is designed with a repair mechanism that works best at night. It is infused with high oil which provides skin the extra nourishment, retains firmness and radiance. It is enriched with Sweet Almond oil and herb blend which neutralizes free radicals of the skin and accelerate the aging process.
4. Emami Malai Kesar Cold Cream: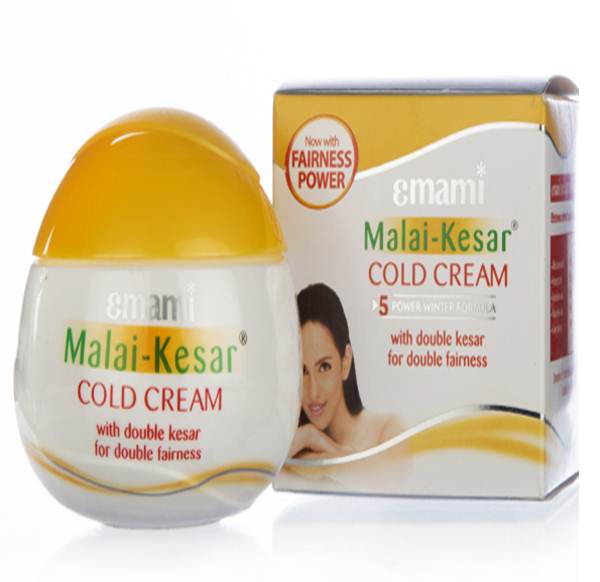 This is the brand, which is very old and we all have heard about it. Enriched with Kesar, Aloe vera and Malai, it moisturizes and nourishes the skin giving double fairness in Winter. It gets easily absorbed, making skin soft and supple. Its best cold cream for dry skin in winter.
5. Biotique Bio Wheat Germ Youthful Nourishing Night Cream: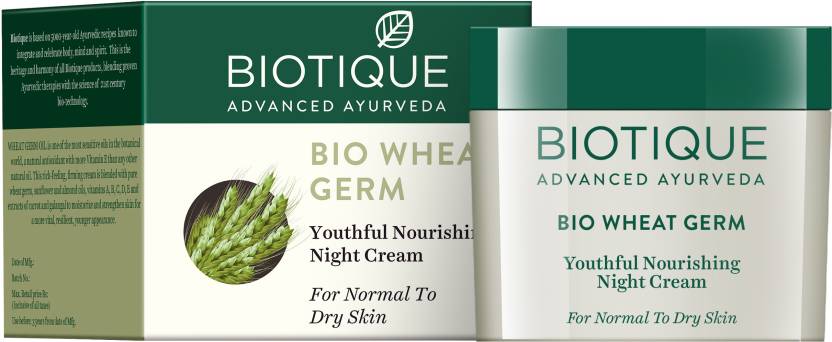 Another night cream, enriched with pure Wheat Germ, Almond and Sunflower oil, Vitamins A, B, C, D, E and extracts of  Galangal and Carrot to moisturize and strengthen skin, giving it a radiant look. It is suitable for normal to dry skin.
6. Cetaphil Daily Advance Ultra Hydrating Lotion: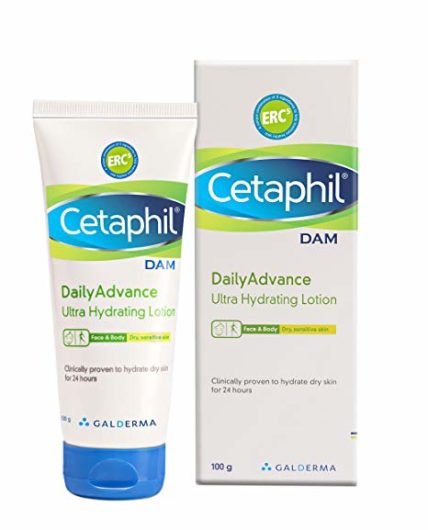 Formulated with a combination of five key ingredients, the cream is non-greasy, fast acting and gets easily absorbed leaving skin soft and smooth. It does not cause any breakouts and is suitable for sensitive skin.
7. Aroma Magic Aloe Vera Cold Cream :
Get the amazing Pinkish look with this Aloe vera Magic cream. It protects the skin against dryness, harsh winds, and sunlight. It blends easily in the skin, hydrating the skin to its very core. Increases the elasticity of the skin, lightening the skin tone. Its best winter face creams for dry skin.
8. Moisturizing Cold Cream By Jolen: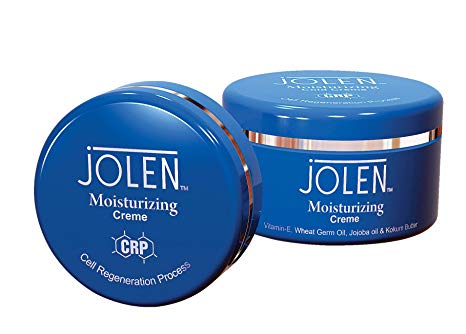 This brand tops the list in the best winter face cream. It is fast absorbing, non-greasy, enriched with Vitamin A, D & E and is highly Hydrating. Its active ingredients Jojoba oil, Wheatgerm oil, Aloe vera, and Shea Butter provides extra nourishment and maintain skin's moisture balance.
9. Clinique Moisture Surge Extended Thirst Relief: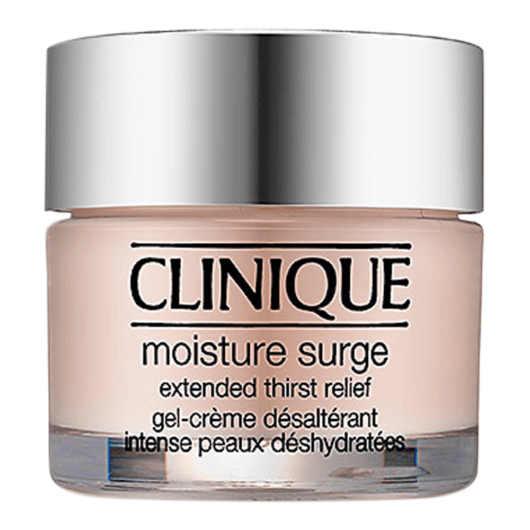 Dry skin gets affected the most in Winter season, as winter air dries the skin. So, to take care of dry skin is very important in winters. This is one of the best face creams for dry skin. Gives Instant glow, non-greasy, Hydrates the skin and with its daily use, it helps get rid of fine lines, tightness, and flakiness.
10. Plum E-Luminance Deep Moisturizing Crème: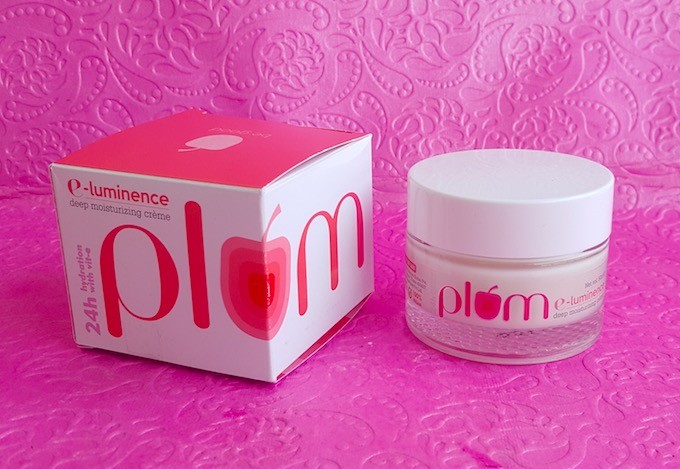 This cream is recently launched in India. Enriched with the hydrating power of Vitamin E, it boosts up the skin, providing nourishment to the dry and damaged skin. It blends into the skin easily and leaves it with a dewy radiance. It is formulated with amazing ingredients like jojoba oil, kokum butter, grape seed oil, sea buckthorn oil, and extracts of chamomile, rose, calendula, white willow bark, elderflower, and red clover. Best suited for the Normal and Dry skin.
Our Beauty Expert Recommendation:-
As the Winter, approaches I get worried about my skin as it is Dry. Then, a friend of mine suggested "Plum E-Luminance Deep Moisturizing Crème". Now, it is available in India. And I must say, this is the cream everyone should try at least once. You all will surely love it. It is Non-Greasy and gets easily blend in the Skin. As it is enriched with Vitamin E and 12 phytonutrients, it is very moisturizing and hydrating, leaving my skin smooth and shiny. I even loved its fragrance.
"So girls, Winter is here! Get yourself ready for it!"
Hope this blog "Best winter face creams for dry skin in India" is helpful for you! Please share your experiences with us.