List Of Best Adventure Sports In The World:
Whenever a vacation comes, we plan it either to a Mountain place or Beachside. Let's do something different this time, Plan a trip where you can experience the Adventure Sports. You must be thinking, are you a risk taker? Would you love it?
So, let's do one thing, TraBeauLi has brought some 10 Adventure Sports from around the World. Have a look at it and try to imagine it: –
1. Heli-Skiing: –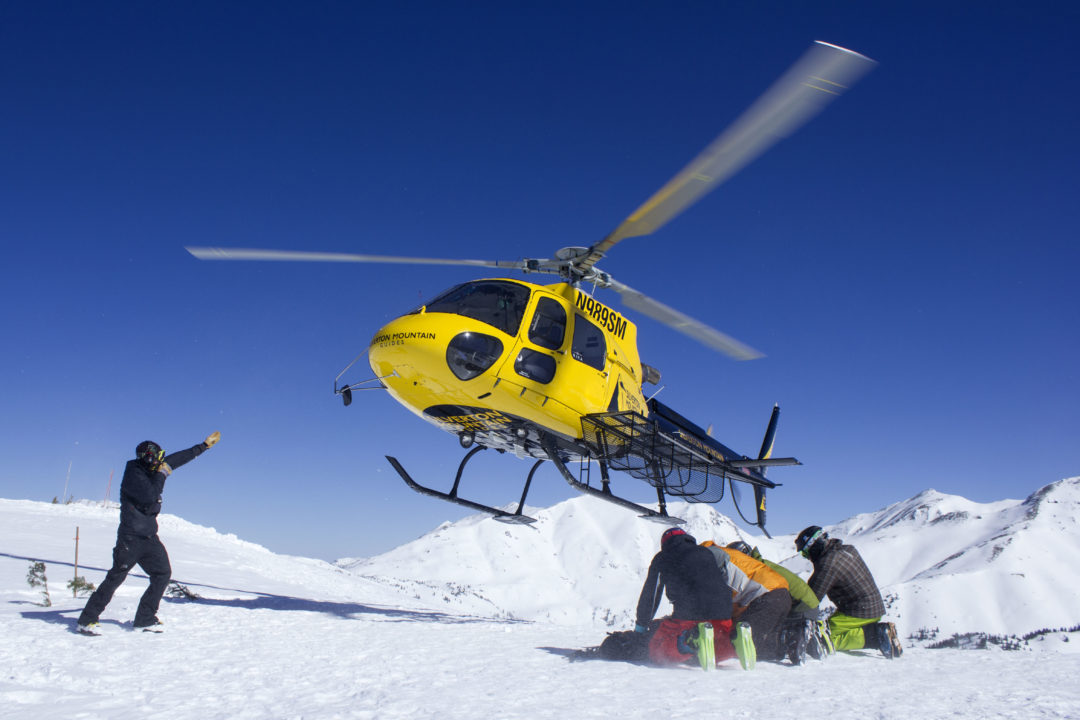 We all know what Skiing is; Heli-Skiing is a little advance version of it, which is accessed by Helicopter. This sport is best suited for remote places with a slope of snow. The Helicopter takes the skiers to the top of the hill, which is difficult to access normally. It is truly a breathtaking and unique experience.
Places: – Canada, New Zealand, and Italy etc.
2. Volcano Boarding: –
It is also known as Volcano Surfing or Ash Boarding. By the name we can make it out, it means surfing on the volcano slopes. Though a little dangerous, but some people are very open this Volcanic Ride, you can use your heels to brake and steer the speed while surfing.
Places: – Nicaragua
3. Downhill Mountain Biking: –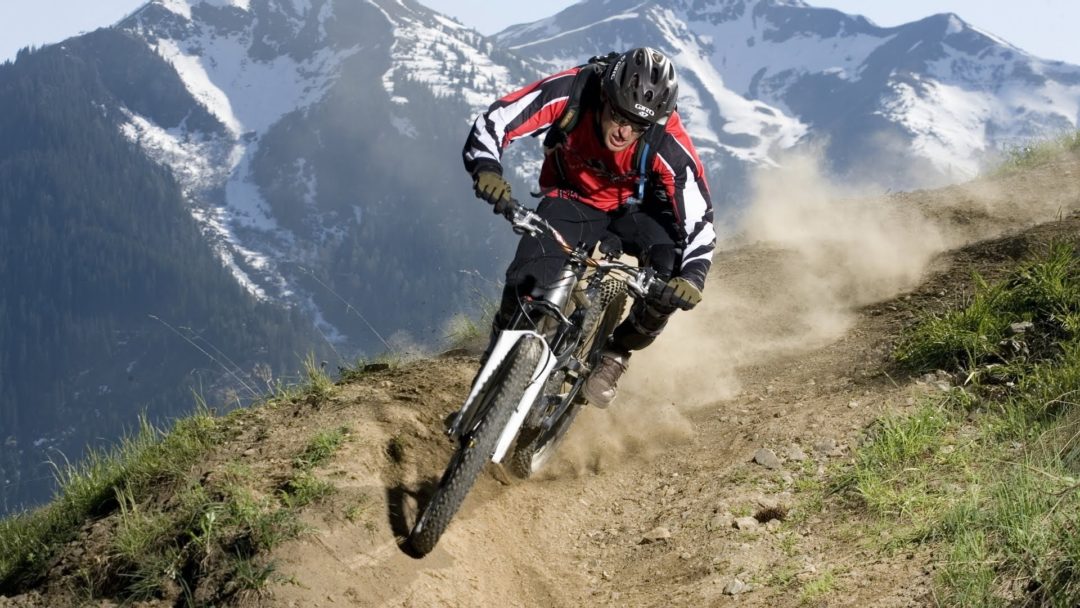 A very risky and extreme sport. It involves biking down the hill. The bikes used in this ensure safety and are heavier and stronger than other mountain bikes. See here
Places: – Australia, Canada, Croatia etc.
4. Bungee Jumping: –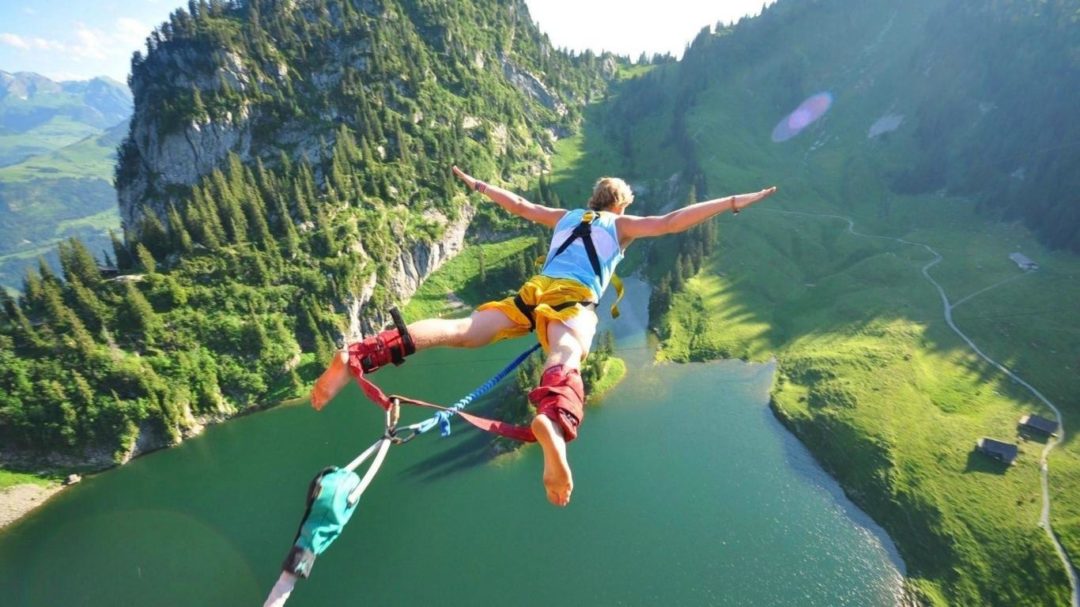 This is different from Reverse Jumping. It involves jumping from a very tall structure while connected to a large elastic cord. The tall structure can be anything either a fixed object or a movable object. The person when jumps, because of the elastic cord keep oscillating to and fro.
Places: – New Zealand
5. Zorbing: –
Also called as Globe riding, Sphering, and Orbing. It is the act of rolling down a hill in a spherical and plastic ball. It is generally performed on a gentle slope with a passenger inside. There are two balls in this, both made of flexible plastic. It has two openings entry and exit, which also ensures the oxygen supply to the passenger.
Places: – USA, New Zealand
6. Kite Surfing: –
It involves fusion of wakeboarding, surfing, windsurfing, paragliding and gymnastics all into one adventurous sport. There are different styles of Kite Boarding including freestyle, freeride, speed etc.
Places: – Hawaii, Egypt
7. Bull Riding: –
One of the most dangerous sports. It involves riding on the back of the bull, while the bull tries to throw you off. To qualify in the ride, you need to stay on the top of the bull till 8 seconds without touching the bull or yourself. It is a rodeo sport, which cannot be performed by anyone. You need to be a real risk taker for this sport.
Places: – Canada, Mexico, Costa Rica.
8. Sky Diving: –
It is a very popular thrilling sport and many of us are aware of it from the movie Zindagi Na Milegi Dobara. It is also called as Parachuting. The thrill and excitement of jumping from 10,000ft. is just amazing.
Places: – New Zealand, Dubai
9. Whitewater Rafting: –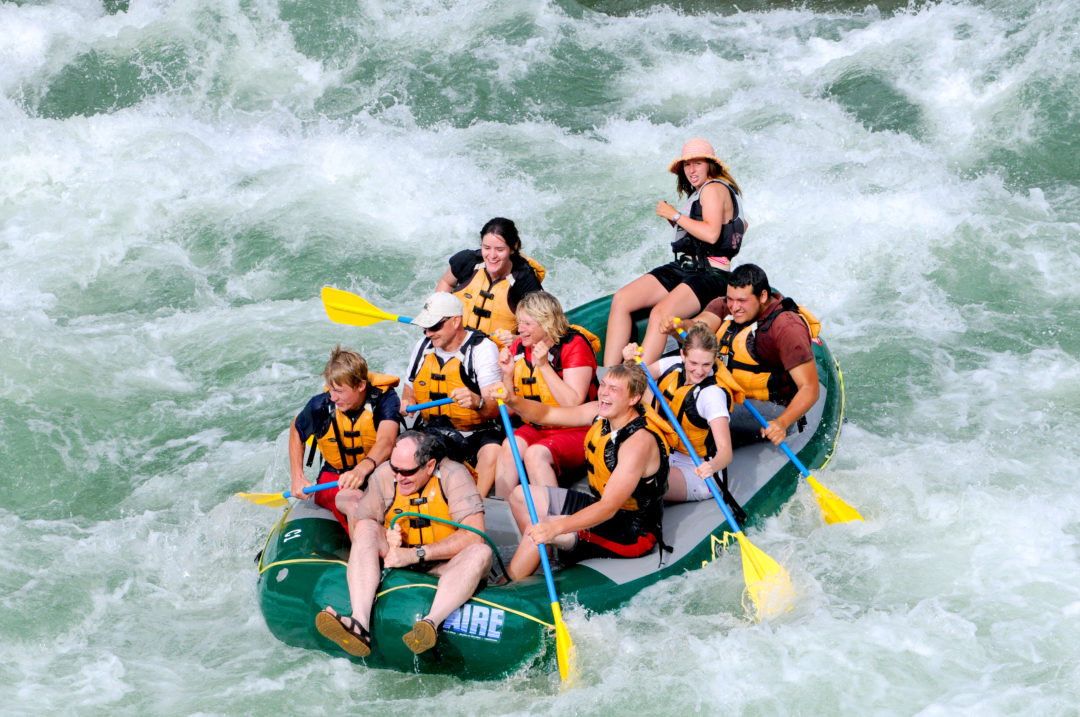 This sport involves teamwork. Rafting or Whitewater rafting both is recreational outdoors activities. It involves a raft, which is used to navigate a river or other water body.
Places: – India, Phillippines, USA
10. Slacklining: –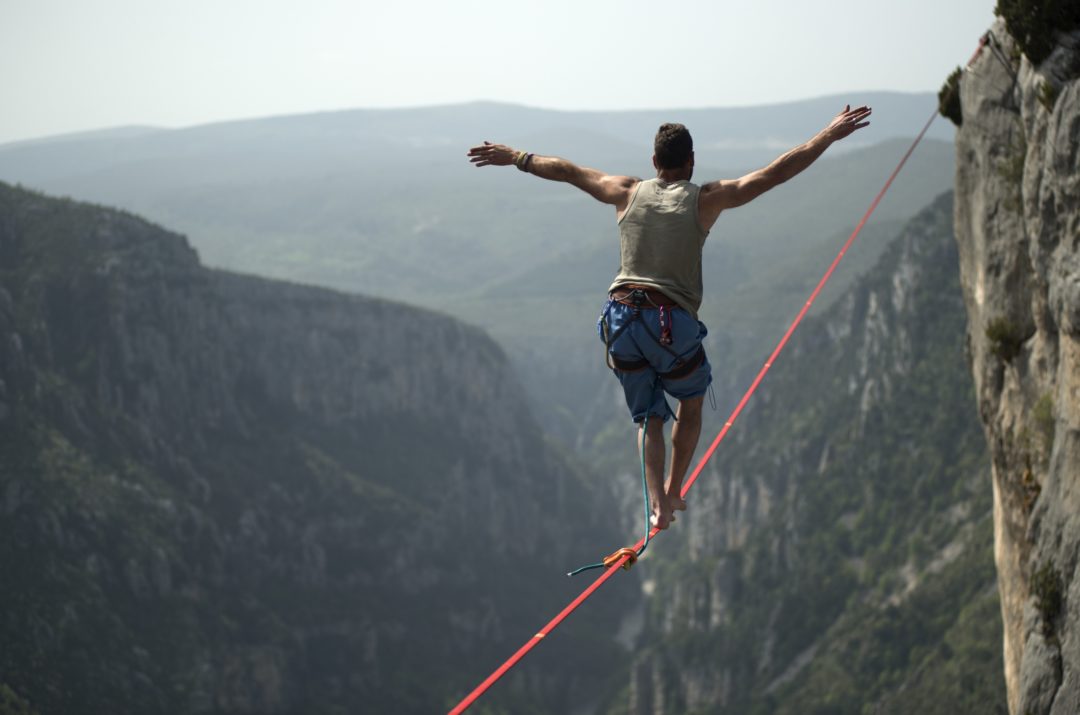 This sport we have seen in Fair, where a girl balances herself on a rope. It seems to be simple but is very tough. Balancing one's body weight on a tight nylon strip is one great experience. It seems to be similar to rope walking but there's a difference of the rope.
Places: – USA, Vancouver
If you were excited while reading this article, and now you can't wait to try them in real. You are a risk taker and adventure lover. So try, something new Adventure Sports this vacation and get a thrilling lifetime experience.
Hope you enjoy this article. Please share your feedback with us.