Every skin tone and color is beautiful in its own way. There is no set rule for the girls to be fair, however, no girl/woman likes acne, pigmentation, and dark spots on their skin. These make us look aged and our skin dull. Skin whitening or skin lightening works on these skin problems and helps to give us clean, clear, and glowing skin. We have shortlisted for you some of the best skin whitening creams In India that work fast.
Applying skin whitening creams daily will help you fight off all the aging signs and will give you radiant and clear skin.
Check out the blog-
Best Skin Whitening Creams In India
1. WOW Fairness Cream Reviews: –
This WOW fairness cream gives you a WOW look. One of the best permanent skin whitening cream in India. Loaded with SPF 20 and Koji acid, it protects the skin from harmful UV rays and also brightens the skin tone. This clinically proven formula gives your skin a radiant look and also boosts the collagen.
Pros:
Filled with Saffron, Mulberry, and Licorice extracts
SPF 20
No Parabens
No Sulfates
No Harmful chemicals
No Mineral oil
Cons:


2. Himalaya Herbals Clear Complexion Whitening Day Cream: –
No harmful chemicals, no mineral oils, and no parabens. Yes, this is what Himalayan Whitening Day Cream is for you. Made with unique and non-greasy formula, this cream is loaded with herbal extracts. It helps in reducing dark spots, acne, and pigmentation. Licorice extract in the cream helps to brighten the skin.
Pros:
Natural herbal extracts
Reduces dark spots and acne
Brightens the skin tone
No parabens
No harmful chemicals
Hypoallergenic
Cons:


3. Botanica Pure Radiance Day Face Cream: –
St. Botanica brings amazing products for skin and hair care. Packed with vitamins A, C, and E, hydrolyzed collagen, and shea butter this cream rejuvenates the skin and also makes it glowing. All the ingredients in the cream add a youthful radiance glow to the skin and provide an energy boost to the skin. 
Pros:
Brightens the skin
Anti-aging formula
SPF 21
Hydrates the skin
100% vegan
Paraben-free
Cruelty-free
Cons:


4. Olay White Radiance Tone Perfecting Hydrating Essence: –
Olay White Radiance Cream will surprise you with its benefits. This skin lightening fairness cream helps to remove dark spots, acne, and discoloration of the skin. It hydrates and moisturizes the skin. Made with one amazing method such as Pearl Optics Technology, this Olay White Radiance cream helps to boost the fairness and glow naturally.
Pros:
Hydrates and Smoothens the skin
Exfoliates the skin naturally
Remove uneven skin tone
Regenerates the skin
Reduces dark spots and uneven skin tone
Cons:


5. Garnier Skin Naturals Light Complete Serum Cream: –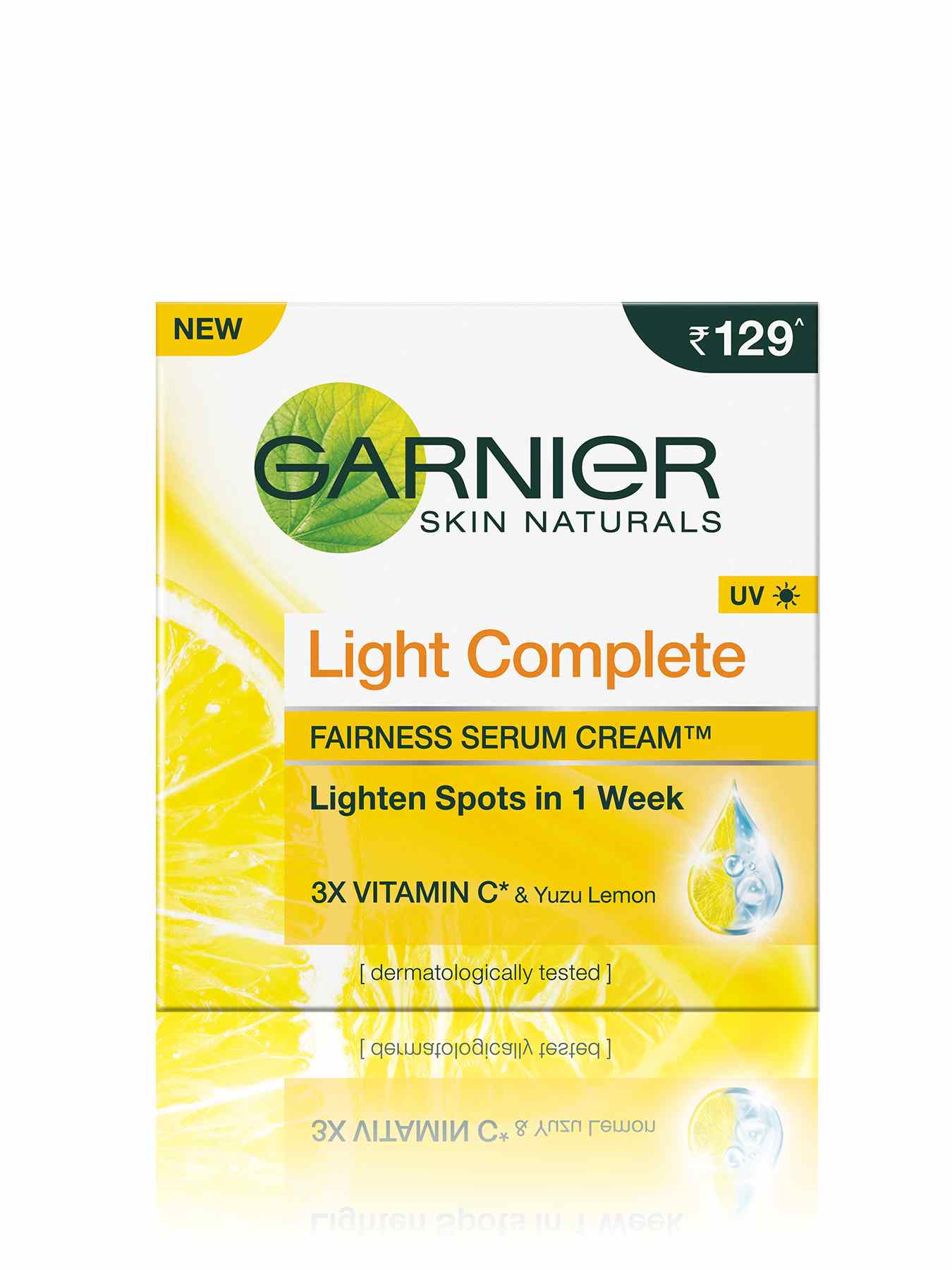 Garnier Skin Naturals Cream is enriched lemon essence that helps to lighten and brighten the skin. Lemon is a natural cleanser that helps to clean the pores of the skin and also removes its dead skin cells. It is a multi-action fairness cream, that reduces dark spots, acne, and pigmentation.
Pros:
Reduces Aging effects
Fades away the fine line and wrinkles
Lightens and brightens the skin tone
Travel- friendly
Cons:


6. Lotus Herbals Whiteglow Skin Whitening and Brightening Gel: –
I personally tested, I really like the products of the Lotus brand. It gives you instant fairness. Packed with ingredients like Grape, Mulberry, and Milk enzymes, this lotus herbal cream cum gel protects the skin from harmful UV rays. It helps to give the skin a flawless and radiant look.
Pros:
Packed with SPF
Moisturizes and nourishes the skin
The light texture of the cream
Mild fragrance
Gives a full list of ingredients.
Cons:


7. Plum-E-luminance Deep Moisturizing Crème: –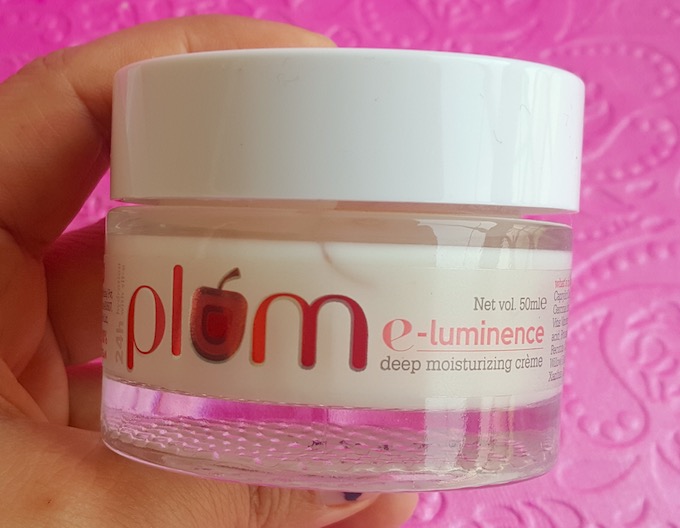 Plum-E-Luminance Cream is very moisturizing. It helps to restore the natural glow of the face and provides intense hydration to the skin. Packed with 12 plant extracts such as chamomile, grape, rose and sea buckthorn the cream helps to brighten the skin tone and nourishes it. 
Pros:
Provides hydration to the skin
Moisturizes and nourishes it
100% vegan
Cruelty-free
Made with Natural extracts
Paraben-free
Cons:


8. Bella Vita PapyBlem Anti-Blemish & Pigmentation Face Gel Crème: –
With its great reviews on Amazon, this amazing anti-blemish face gel crème is the new hit in the skincare segment. Easily available online, Bella vita face gel crème is suitable for all skin types. Packed with papaya and saffron extracts, this gel crème is anti-blemish and anti-pigmented.
Pros:
Controls excess production of oil
Made with natural ingredients
Paraben-free
No harmful chemicals
Mineral oil-free
Brightens skin color
Gives a Radiant look
Boost Collagen
Moisturizes and hydrates skin tone
Cons:  


9. Lakmé Absolute Perfect Radiance Skin Lightening Day Crème: –
Formulated with microcrystals and essential vitamins, Lakme Absolute Perfect Radiance Crème is one of the best creams for fairness brightening. It helps to polish the skin and make it glow. Packed with SPF 30, it protects the skin from harmful UV rays and reduces dark spots and blemishes.
Pros:
Contains SPF 30
Prevents skin breakout
Hydrates and moisturizes skin
Makes skin glow instantly
Has the pleasant floral smell
Cons:
The ingredient list is missing
Not suitable for dry skin


10. VLCC Fair Skin Snigdha Face Cream: –
The VLCC face cream is one of the best fair creams. It helps to prevent discoloration of the skin and makes it even. A perfect blend of wild turmeric, lemon peel, mulberry, and licorice, this effective face cream gives you a fairer look and also reduces the aging spots.
Pros:
Reduces aging spots
Anti-aging effects
Easy application
Removes wrinkles and fine lines
Brightens the skin color.
Cons:


11. Kaya Pigmentation Reducing Complex: –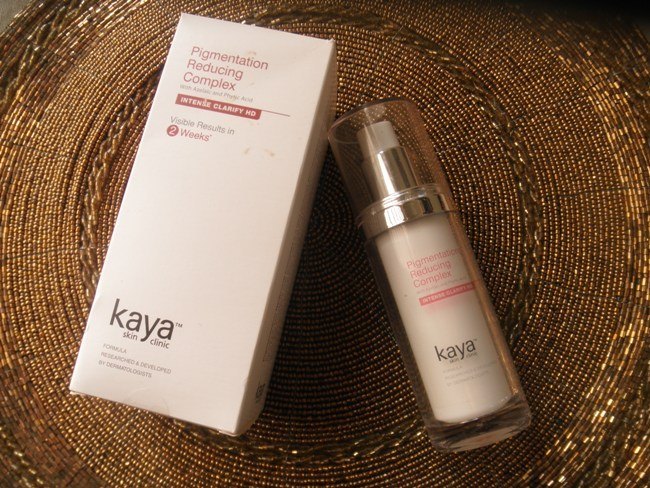 Just for you all beautiful ladies, Kaya has brought a Pigmentation Reducing complex. This cream helps to reduce the dark spots, tanning, and pigmentation. It is formulated with potent skin whitening complex like Phytic Acid to brighten the skin tone and lighten the freckles. One of the best cream for glowing skin.
Pros:
Lightens the Acne and Scars
Moisturizes and nourishes the skin
Reduces aging signs
Lightens dark circles
Cons:


12. L'Oreal Paris Skin Perfect Anti-Imperfections + Whitening Cream: –
L'oreal never disappoints us whenever it comes to giving skin a clear and perfect look. Packed with nutrients like vitamin B3, C, and E, this whitening cream is made to give skin 3x brightness.
Pros:
Helps to fade spots
Reduces wrinkles and aging spots
Provides moisturization to the skin
Contains salicylic acid
Gets easily absorbed
Contains Pro-collagen
Cons:
Contains alcohol
Contains PEG


13. Olay Natural White Glowing Fairness Cream: –
Olay brand always surprises us with its great and effective skincare products. Packed with Vitamin B3, Provitamin B5, and Vitamin E Olay natural white fairness cream help to lighten the blemishes and pigmentation. It gives your skin a brightening look and with its SPF, it also protects the skin from harmful UV rays.
Pros:
Contains SPF
Packed with essential nutrients
Non-greasy
Rich in antioxidants
Nourishes skin
Makes skin healthy and radiant
Cons:
Contains Parabens
Contains Alcohol


So, these are some of the Skin Whitening Creams In India which work really fast and are effective when it comes to taking care of the skin.
Which one would you like to try?
Recommended Articles For You: