Top 10 Best Temples in the world:
Temples are the place of Peace and Faith for people. Some temples have Buddhist culture and some have Hindu culture. There are hundreds of best temples in the world. From them, TraBeauLi is bringing some "Famous and World Best Temples" for you.
1. Wat Rong Khun, Thailand: –
Also known as "White Temple" to foreigners, is the most recognizable best temples in Thailand. The reason for it being fully white is, it represents the purity of Buddha.
The glasswork done in the temple Sparkles in the Sun adding o its beauty. Its work is still going and is expected to be completed in 2070.
It will have nine buildings comprising of Meditation hall, Art gallery, a hall of relics etc. This spellbound beauty of this Wat Rong Khun temple is designed and constructed by Thai artist Chalermchai Kositpipat.
2. Golden Temple, Amritsar: –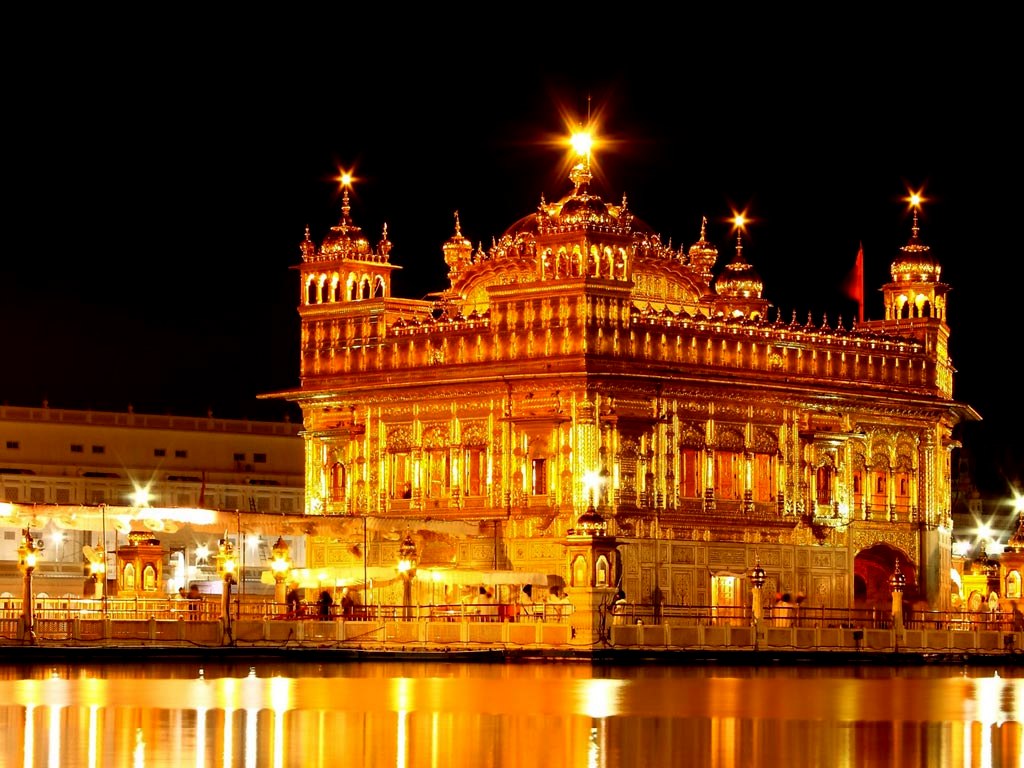 It is just a part of the huge temple "The Harmindir Sahib". It is informally referred to as "Golden Temple". The temple symbolizes infinite freedom and spiritual independence. It is a place of great beauty, which gives us peace, and we feel connected to God. The lake surrounding it consists of holy water.
The Temple is decorated with marble sculptures, gilded in gold, and covered in precious stones.
3. Temple of Heaven, China: –
It is considered as the "Most holy of Beijing's Imperial Temples". It is the cultural and historical landmark of China. It has three main groups: The Hall of Prayer, The Imperial Vault of Heaven, and The Circular Mound Altar.
The Dragon supportive pillars represent the Season. It listed as World Cultural Heritage by UNESCO.
4. Temple of Saint Sava: –
It is the largest Serbian Orthodox Church located in Belgrade. It is also called as "Cathedral" because of its size and importance. The church is 70m High, 91m Long, and 81m Wide. It can accommodate around 10,000 faithful at the time.
5 Shwedagon Pagoda: –
Also known as Great Dagon Pagoda and Golden Pagoda is located in Myanmar. This "golden gilded monument" has a height of 98m and weighs nearly 9 tons. People of the country and Monarchs save the gold, so that, they can donate it in the temple. It has four entrances, A pair of Leogryphs guarding each one. It is considered as one of the Holiest relics in Buddhism.
6. Akshardham: –
Also called as Swaminarayan Akshardham Complex. It is one of the "largest temples in the world". It is a place of Devotion, Purity, and Peace. The whole temple is constructed from Rajasthani Pink Sandstone and has no support from steel. Akshardham means the "Divine Abode of God". Each element of this temple the Mandir, the Exhibitions and even the Gardens are echoed with spirituality.
7. St. Basil's Cathedral, Moscow: –
The impressive Russian Orthodox Church built in 16 century is a beautiful architecture with colorful towers, which is of utmost attraction. It has a building shaped as a flame of a bonfire rising into the sky.
8.Sheikh Zayed Grand Mosque, Abu Dhabi, UAE: –
This mosque is an example of Uniting the world, the construction material used in building the mosque is from all around the Globe. Persian, Mughal and the Alexandrian mosque inspire the design of the Mosque. It has two small prayer halls and is large enough to accommodate over 40,000 worshippers on Eid. It has got many keys and unique features, which one can experience while visiting them.
9. Sri Ranganathaswamy Temple: –
It is a Dravidian style Vishnu temple located in Srirangam. It is the belief of people that Lord Narayana actually resides in the temple. This temple is considered as the "largest Hindu temple in the World", after Angkor Wat. It is enclosed by 7 concentric walls with 21 gopurams, 39 pavilions, and 50 shrines. It receives millions of visitors and pilgrims every year.
10. Angkor Wat: –
An awe-inspiring temple, which is stunning for its grand scale and its incredible detail. The World famous temple located in Cambodia is dedicated to Vishnu God. The name "Angkor Wat" means "Temple City". It is the largest temple in History. It is the Heart and Soul of Cambodia. Its special features are Western orientation, Celestial nymphs and the level of detail.
So, these are some of the Best temples in the world in 2019. Some are beautifully carved, some are ancient, and some are large.
Every temple has its own unique feature, which makes it special. One should definitely keep them on their Bucket List.