Top 5 Things to Do on Your Phuket Honeymoon:
Thailand is a top choice when it comes to honeymoons, and as the largest island in the country, Phuket tends to be the most popular destination.  Only a two-hour flight away from Bangkok, with international flights, also catered for at Phuket Airport, this mountainous island is also home to rainforests, beautiful beaches, and some incredible luxury resorts.
If you're heading to Phuket with your spouse, read on for the five best things to do during your stay.
1. Book a Stay at the Holiday Inn Resort
The Holiday Inn Resort is one of the best 4-star hotels in Phuket Thailand and caters perfectly to honeymooners who want somewhere comfortable to relax after a long day.  With five restaurants and bars on-site, you won't even need to leave the resort unless you want to.  The rooms are decked out with all of the luxury conveniences you'd expect, and if you can afford to stay in the Penthouse Suite, you'll be blessed with panoramic ocean views and your own private sanctuary.
2. Relax on the Golden Beaches
The two best beaches in Phuket are Kata Beach and Patong Beach.
Patong Beach is the busier of the two as it's located close to the main nightlife on the island.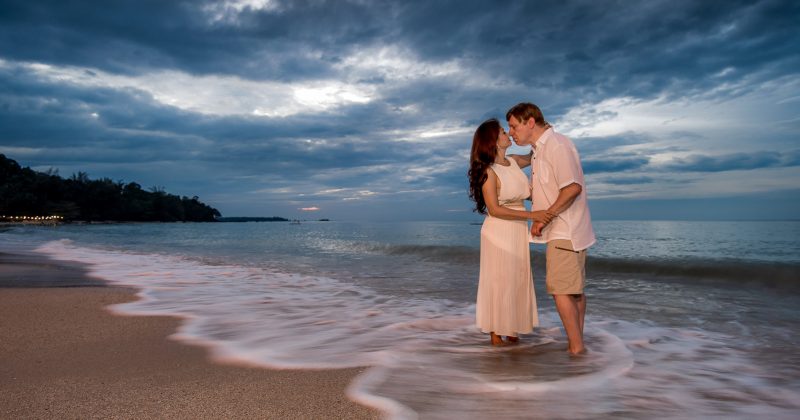 Kata Beach is ideal for those who want a quieter time, although there are still some bars and restaurants dotted along the coast should you need them.  Lined with palm trees and overlooking the serene turquoise waters, there's very little more relaxing.
3. Take a Cruise to Phang Nga Bay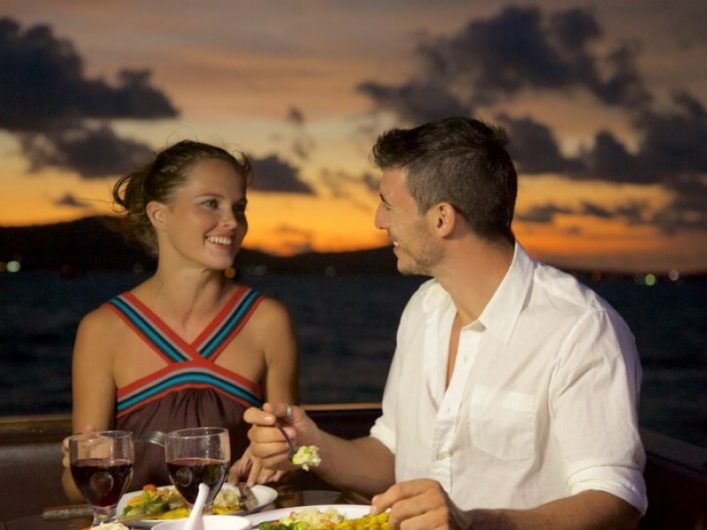 Also known as Ao Phang Nga National Park, this is a world-famous tourist spot located in between Phuket, Krabi, and Phang Nga.  Cruises head to the island daily, and there are even sunset cruises available for those who want to hoist the romance up a notch.That Why Phuket is Best Place For Your Honeymoon?
The three most famous spots at Phang Nga Bay are the Cave of the
Reclining Buddha,
Koh Pangyee,
James Bond Island.
If you are given the opportunity to visit any of these, we highly recommend it.
4. Island Hop at Phi Phi
Phi Phi Island is often one of the main reasons that tourists choose to visit Phuket, and once you see it for yourself, you'll understand why.
The laid-back nature of the island and the stunning scenery will leave you gasping in awe as you try to take it all in.
Many tours will take you to Maya Beach which is where the film The Beach featuring Leonardo DiCaprio was filmed.  This is a great spot for snorkeling and relaxing away from the hustle and bustle of city life.
5. Discover Old Phuket Town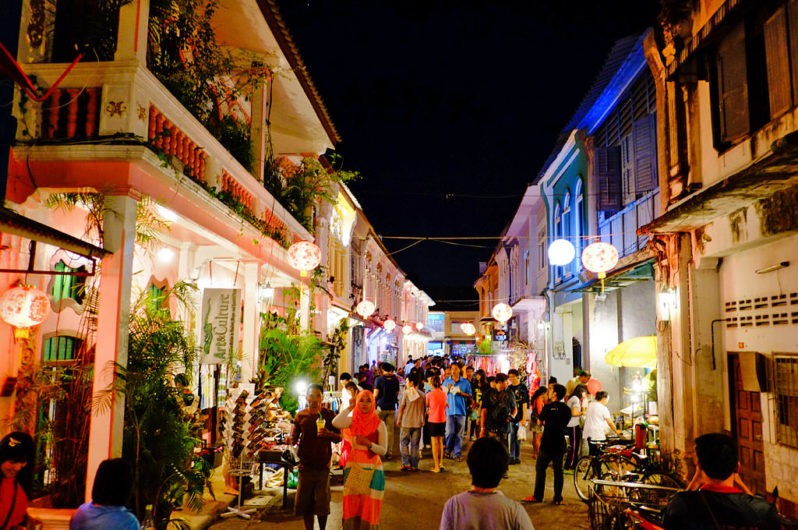 Old Phuket Town is home to an old shopping district, impressive temples, and an eclectic street market and it's definitely worth a visit during your honeymoon.  With old town vibes, tons of delicious street food to try, and a friendly atmosphere, you'll probably never want to leave.
On Sunday, the town hosts a Walking Street which is definitely not to be missed!
Phuket is a fantastic choice of destination for your honeymoon!
Hope you enjoy Why Phuket is Best Place For Your Honeymoon? article. Please share your feedback with us.
Recommended Article For You