This post contains
AFFILIATE LINK
to products. We may receive a commission for purchases made through these links.
The Queen of Bollywood, most sexy and sizzling actress Kareena Kapoor Khan. We have always been intrigued by her beauty, the way she carries herself, and her style. She never misses to surprise her fans with her amazing acting and her flawless skin. She is one of that confident and fearless actress who makes her own way and lives life on their terms.
Her decision to work after marriage, marrying Saif Ali khan, with her son's name Taimur. She has very tactfully handled every controversy and made her way to Bollywood.
Kareena, aka Bebo, is gorgeously beautiful with or without makeup. She has been a style statement for many of us. So, today let us have a look at what is the lifestyle and skincare routine of Kareena Kapoor.
Check out the blog-
Kareena Kapoor Khan Lifestyle Routine
Be Fearless and Confident: Kareena lives her life on this Mantra. She believes every woman should be fearless and confident. They should live life on their terms. Kareena has always been a fearless actress, be it working in the film industry after marriage or walking on ramp show just after 46 days of delivery. She has always done everything fearlessly and confidently.
 Workout And Exercises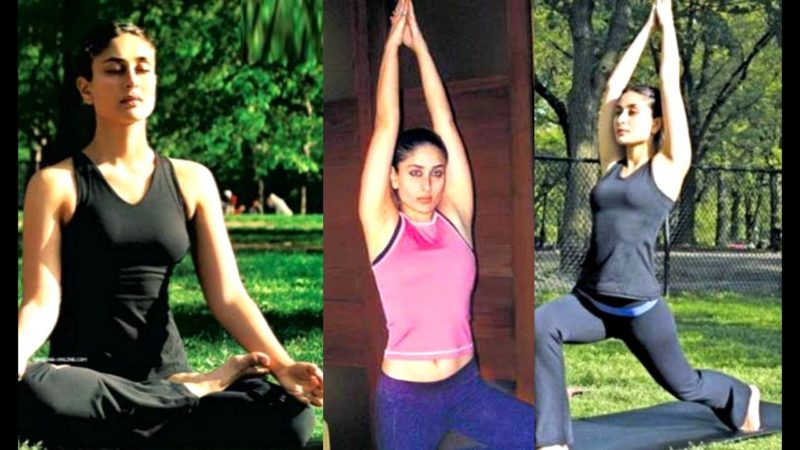 There is no alternative to workout, and Kareena truly understands this. She exercises regularly whether its pilates or yoga, she never skips exercises. Exercising regularly helps to flush out the toxins from the body and makes your skin glows and Kareena is an example of this. 
Kareena was the first actresses to start the size zero trend. She made it popular with her bikini scene in the movie 'Tashan.' That's when the size zero became the trend in India.

Kareena is a very dedicated actress, for achieving her size zero figure, she had the power yoga with the wholesome, healthy diet.

To be always fit and in shape, Bebo does yoga and ashtanga for one hour daily. During her off days, she prefers doing suryanamaskar with a count of 100.
She starts with Warm-up and then does the following exercises-
Surya namaskar- 50 count
Naukasan- for Abs
Bhujangasana- for Back
Parvatsana- for arms
Virbhadra- for  legs
Meditation- to relax
Style: Kareena's style is always different from others. She carries herself very confidently and is always presentable. Even during her pregnancy, she proudly and very amazingly showed off her baby bump, and she used to carry herself amazingly well even during those nine months.
Her favorite designers are Roberto Cavalli, Valentino and Manish Malhotra.
Kareena KapoorKhan's Skincare Routine: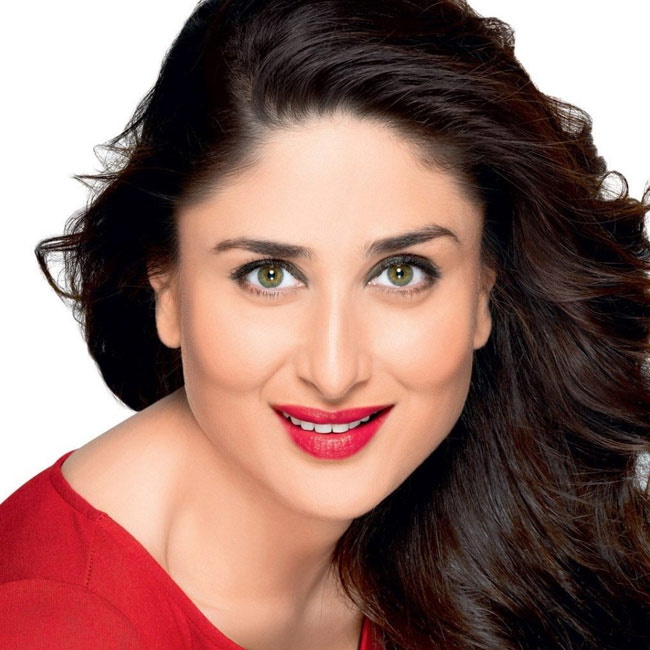 Just like us, even celebrities have to take care of their skin. They need to moisturize and hydrate it well to keep their skin glowing and toned. The products which Kareena uses are as follows-
Lancome Facewash to cleanse her skin
 Sisley Hydra-Global Intense Anti-Ageing Hydration Moisturise to moisturize and hydrate her skin

To nourish her skin in winters, she trusts Clarins HydraQuench Rich Cream

Perfumes by Jean Paul Gaultier and Un Jardin en Mediterranee.
1. Almond Oil: Kareena really trusts the Almond oil for her skin and hair. She likes to soak herself in almond oil and takes the almond oil massage whenever she gets the time. Her likeness for almond oil has been gifted to her as heredity as her mother and grandmother has been using it for decades.
 2. Honey: We all know honey has natural anti-bacterial and antioxidant properties. It makes the skin soft and smooth and also slows down the aging process. It should not be a surprise to know that Kareena uses honey daily; she massages her skin with it regularly before washing it off.
3. Water: There won't be any actress's life without the mention of Water. Keeping oneself hydrated is the best thing for health and skin. Kareena likes to drink 4 to 6 bottles of natural spring water daily. According to her, natural spring water is like a "miracle," which keeps hair and skin healthy.
4. The Homemade Facepack: Just like everyone else, Kareena also prefers homemade face packs (ubtan). She uses mixing curd and almond oil for her flawless skin. Curd acts as a natural bleaching agent and almonds are best used as a scrub to remove off the dead cells.
5. Moisturizer: The perfect moisturizer helps prevent and moisturize dry skin. Kareena also knows the importance of a good moisturizer. After applying homemade remedies, she pats dry her face and applies the moisturizer. She washes her face twice a day and apply the moisturizer.
Kareena Kapoor Khan Diet Plan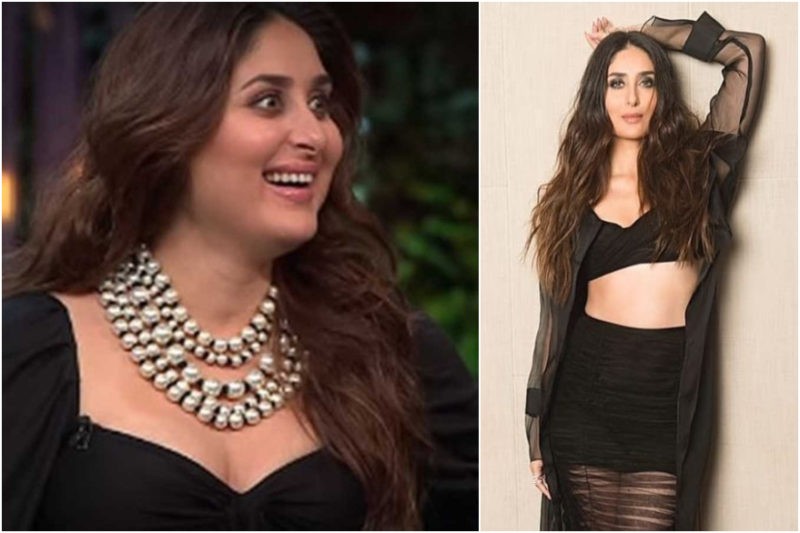 She eats lots of green leafy vegetables like broccoli, spinach, and fenugreek.

Her aim is not to cut carbs from your diet.

She has totally turned down meat and is strictly vegetarian, which has helped her a lot.

She eats something healthy after every 2-3 hours, and in the night, she prefers brown rice, dal and chapati with curd.
   Kareena starts her day by doing the exercises and yoga. Followed by breakfast, lunch, and    dinner.
Breakfast:

She eats muesli, cheese, bread slices and paranthas with milk.

Lunch:

Chapati, dal, green salad, and soup

Snacks:

Protein shake and fruits

Dinner:

Chappati, dal, curd, brown rice

Water:

She intakes 6-8 glasses of water daily.
She likes to eat every 2-3 hours, and this makes her feel energetic and active throughout the day. She even takes sugar and ghee but in a moderate amount.
Kareena's Hair Care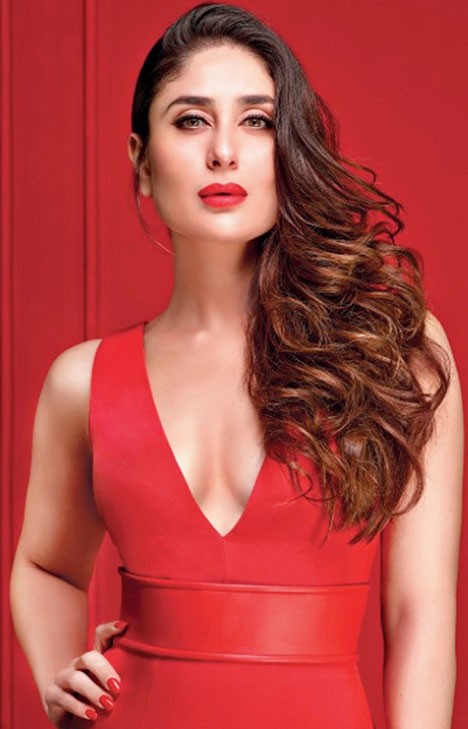 So, this is the whole lifestyle of the diva Kareena Kapoor Khan. How did you like the blog? Does she inspire you? Please comment.
Recommended articles for you: