This post contains
AFFILIATE LINK
to products. We may receive a commission for purchases made through these links.
New Year comes with new chances, new dreams, new colors, and a new hairstyle. A hairstyle is something that can instantly change your look. No matter your hair is short, long, curly, or straight, and there is a trendy hairstyles for women of them.
Making a hairstyle according to the occasion adds a star in your beauty and looks, and you are sure to grab tons of compliments for it.
By thinking every girl's demand, Trabeauli has brought some 25 cool and trendy hairstyles for women long hair, short, curly and straight hair people. You can pick your favorite one and can start making it, and you will surely notice a difference in you.
Trendy Hairstyles for Women In 2021
Check out the blog- 
1. Twisted Bun-
It gets difficult to make a proper hairstyle every time we have to go out. So, you can make this twisted bun hairstyle. It is easy to make and looks very pretty. Just make two partings of your hair, tie a knot at the back and with the two remaining parts twist it into a bun.
2. Scarf Braid –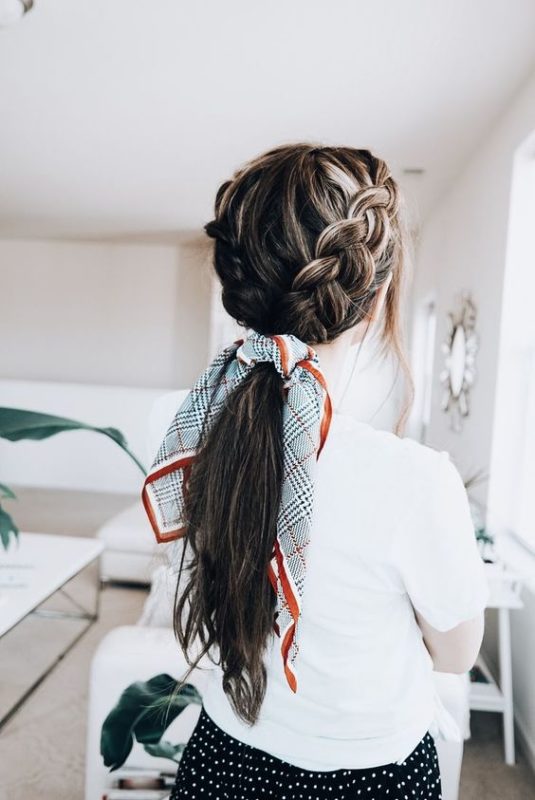 This is something new hairstyle for women in 2020. Scarf braid gives you a boho and a cool look — a perfect hairstyle for the beaches or any brunch party. Just take a scarf and braid your hair around it.
3. Ear Tuck and Slide-
Ear Tuck and Slide will work for those who like to show their earrings. If you have carried an amazing pair of earrings and would love to show them, go for this hairstyle. Just tuck your hair at the back of your ears from one side and slide them to the other side.
4. Fishtail Braid-
Fishtail braid is for all those who like to be classy, although it is a very common hairstyle yet a fashionable one.
5. Braided Bun-
Making Bun is amazing, and it is also called a lazy girl hairstyle. What about adding a little style to these buns. Yes, the braided bun is a bunch of braids that are twisted and made into a bun.
6. The Hun Bun-
2020 is all about something new and stylish. Hun Bun is a combination of bun and open hair. All you need to do is tie your hair in the bun at the top of your head and leave the rest of your hair open. It is like Half bun aka hun bun.
7. Romantic Braid-
We love this hairstyle, a sleek braid with open bouncy curls — a perfect hairstyle for the brunch party.
8. Braided Crown-
It gives you a royal feeling. A braided crown is a perfect hairstyle for people with short hair.
9. Side Braid-
Braiding your hair can never go out of fashion. It is simple to make and looks stylish. Just a french braid on one side and swoop it to the other side.
10. Rolled Updo-
You can make this your everyday hairstyle. It looks classy, professional, and is very easy to make. Half roll and the half braid will give you the rolled updo which you can secure with bobby pins.
11. Looped Chignon-
This is perfect for short hair people. Make a ponytail, loop it, and make it into a messy chignon. You can even use a braid and ponytail maker.
12. Knotted Updo-
Knotted Updo is a little tricky but totally worth it. You need to make three sections in your hair, twist each section and knot them before pinning them. It will give you a beautiful look.
13. Half-Space Buns-
This is just a level up for people who just love the bun. Make the two buns at the top of your head and leave some loose fringes for the gorgeous touch.
14. Half-up Stacked Twists-
Just make the twists in your hair and stack them up. Give it an elevated feel.
15. Laced-Up Dutch-style Braid-
This is something unique yet a very simple hairstyle. Take a section of your hair and Dutch-style it and tuck it at the back. Leave half of your hair open.
16. Double Dutch Braids with Fringe-
Fringes makes you look cute; for those women who have large foreheads, you can always go for some fringes. Make the Dutch braid and tuck them at the neck to keep the style neat.
17. The Tousled French Twist-
The hairstyle makes you look more confident. For this hairstyle, you do not need the proper smooth French twist; this can be made even on your day three hair. Just sweep your hair into a slightly undone twist towards the other end.
18. The Sleek Ponytail-
When you are confused, what hairstyle to carry. You can always opt for the Sleek ponytail. It looks classy and extremely flattering.
19. The Bohemian Braided Ponytail-
This style works only if you have long hair, but it does look gorgeous and amazing. Braid the middle section of your hair till the end and then pull it back with a mid-height pony. Don't let the pony be down, tie everything up it will give you a voluminous look.
20. The Headband Tuck-
This is the hairstyle thin hair people can pull. You just need a headband, roll your hair into the headband starting from one side and tuck it all over around the headband. You can support it with the help of bobby pins.
21. The Side Braid-
Side Braid can never go out of fashion. It is easy to make and looks cool and quirky. Start with a french braid on one side and take it to another side.
22. The Double Twisted Ponytail-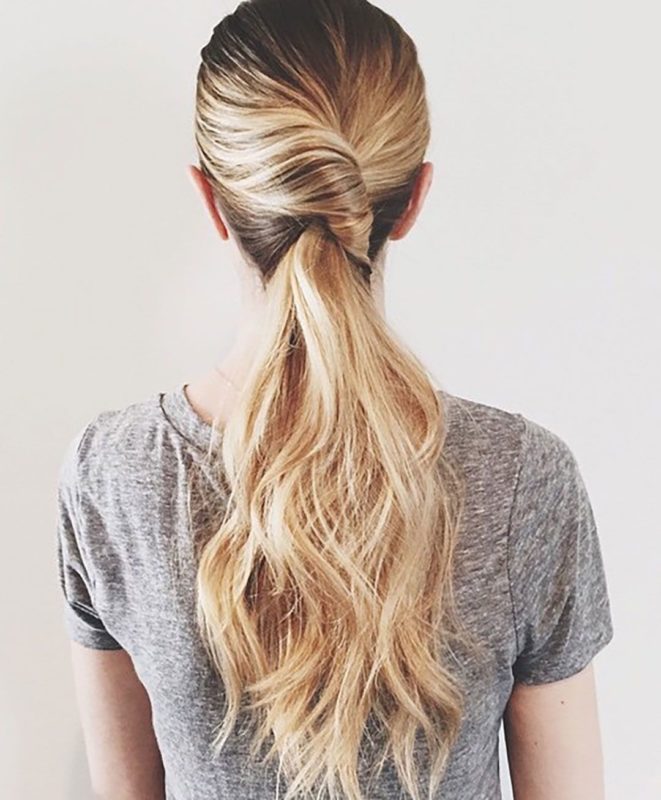 This hairstyle is a chic and easy updo, which can rock any formal occasions. Tie the back hair into a ponytail with an elastic and make the top hair into two separate pigtail sections. Twist the sections and cross them over the elastic on a ponytail.
23. Double Buns-
Gone are the days for messy topknots, 2020 is about looking cool with the double buns.
24. Twisted Crown-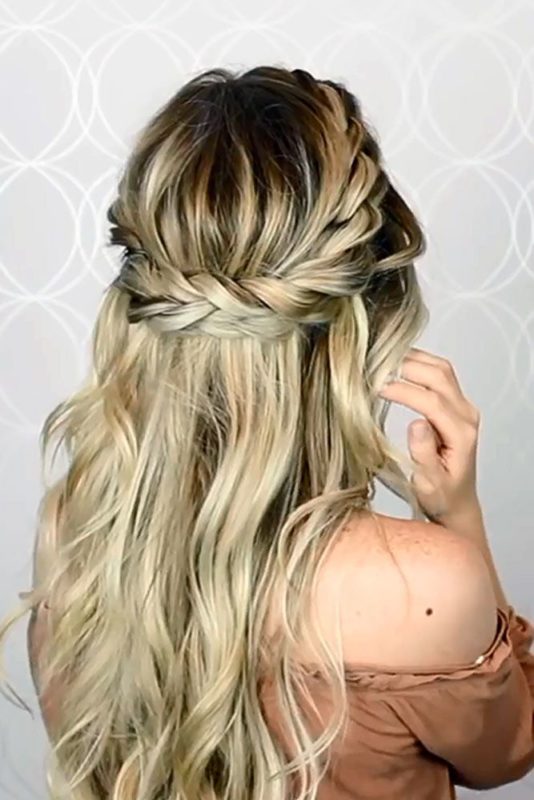 This hairstyle just looks gorgeous for any summer wedding. You can even adorn them with some floral accessories on the crown. Just two french braid from either side of the face tucked at the back and leave the rest of your hair open.
25. Beach Waves-
Beach waves are a perfect hairstyle for those lazy days when you don't wish to go the extra mile for your hairstyle. Be it any event, Wavy curls always rock and are on point in the fashion game.  They also make your hair look voluminous.
So, these are some trendy hairstyles for women which is going to rock in 2020. Which one are you going to try?
Recommended Articles For You: