What's a party look without the eyeshadow? Eyeshadows are love; they change the whole look of your eye and make it catchy. We have always heard people saying Eyes Talk. Yes! It is absolutely true, with the amazing eyeshadows, you can make your eyes talk. Eyeshadows not only define your eyes perfectly, but they also contour it and even shape it. Eyeshadows are fun; with just a few colours, you can mix and match and give your eyes an amazing look. It is necessary to know Best Eyeshadow in India.
So, Trabeauli has brought to you 11 perfect eyeshadows that you can buy. So, chose the one soon as you cannot go to any wedding or party without the eyeshadow.
Check out the blog-
1. Lakme 9 to 5 Quartet in Tanjore Rush:-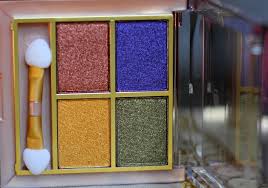 The Lakme 9 to 5 line is amazing. It has got amazing and gorgeous shades of colour, which are perfect for every skin tone. With only four colours, it is perfect for any Indian wedding and event. You can mix the colours and make a new look every day. The colours are glittery, but their texture is soft and smooth.
Pros-
Stays Long
Radiant color and Shimmer particles
Travel-friendly
Nice color shade
Good pigmentation
Soft texture
Cons-
Lacks mirror
Not a good applicator

2. Maybelline New York City Mini Palette – Rooftop Bronze:-
Six eyeshadow in one mini palette with different colours. It is best for all the glitter lovers. The eyeshadows in it are of shimmery finish, but they all have got a smooth texture. They have got great pigmentation and look amazingly beautiful. One of the Best Eyeshadow in India.
Pros-
Travel-friendly
Smooth texture
Good staying power
Good pigmentation
Cons-

3. MAC Eye Shadow X 9 – Burgundy Times Nine:-
Calling out all the mauve-y shades lover, we found the perfect eyeshadow for you. MAC eyeshadow gives you the perfect shades for your daily office look as well as party look. There four shimmer shades and five mattes. They are easily blendable and have a smooth texture.
Pros-
Non-acnegenic
Travel-friendly
Safe for the contact lens wearer
Good pigmentation
Smooth texture
Easily blendable
Can be used as wet or dry
No fallout
Cons-

4. Lakme Absolute Illuminating Eye Shadow Palette – French Rose:-
Designed by the Indian Designer Sabyasachi Mukherjee, this eyeshadow palette is extremely blendable with a soft and smooth texture. It has a long staying power of more than 9 hours, and it does not fallout. It has perfect colour shades for giving yourself an amazing look.
Pros-
High-intensity power
Two-sided applicator
Designed by Sabyasachi Mukherjee
Good pigmentation
Cons-

5. Wet n Wild Color Icon Palette – Comfort Zone:-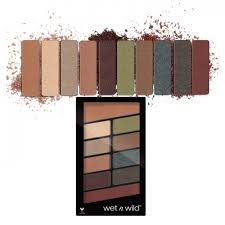 Eight perfectly coordinated shades for giving you an endless different look. The shades have high pigmentation with good staying power. It is suitable for all skin tones in India and is one of the best drugstore eyeshadow. It has got both warm and cool undertones.
Pros-
Affordable
Good staying power
High pigmentation
Easy to blend
Warm and cool shades
 Cons-

6. Huda Beauty Desert Dusk Eyeshadow Palette:-
Filled with amazing vibrant colours, this eyeshadow grabs the chart for all the brides. With its cool and different shades, it can make different beautiful looks. Its colours are highly pigmented and are very smooth to apply. They blend very easily and gives a reflective look.
Pros-
18 color shades
Good pigmentation
Easy to apply
Affordable
Long-lasting
Cons-

7. NYX Professional Makeup Ultimate Eyeshadow Palette:-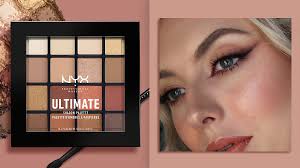 NYX Eyeshadow Palette is a collection of Warm Tones. It is one of the best eyeshadow for beginners. The colors in it are highly pigmented with a soft and smooth texture. It has 16 shades of different finishes like- shimmery, metallic and matte.
Pros-
Good Pigmentation
Best Eyeshadow for beginner's
Soft and smooth texture
Cons-

8. Maybelline Lemonade Craze Eyeshadow Palette:-
Maybelline products are the ones, which are very popular and always steal the youngster's eye. With its lovely, refreshing colours and even the packaging, Maybelline Lemonade Palette gives us cool shades to play with. It has 12 stunning shades, which have a smooth texture and are easily blendable.
Pros-
12 shades
High pigmentation
Easy to apply
Cool packaging
Nice fragrance
Cons-

9. Sivanna Make Up Academy Professional Eyeshadow Palette:-
This eyeshadow is perfect for those who love Smokey eye makeup. Sivanna Palette is a Thai brand with three different palettes. Each palette has 12 colours, and they are highly pigmented. One of the must-have makeup product.
Pros-
Affordable
Good pigmentation
Perfect for Smokey look
Long-Lasting
Cons-

10. Makeup Revolution London 32 Eyeshadow Palette Eyes Like Angels:-
With 32 shades in one palette, this eyeshadow is like a heaven for makeup artists. It has both shimmer and matte shades and gives you an amazing look. You can mix both the colors together and can experiment with the look. It stays for a decent time of more than 6 hours.
Pros-
Good pigmentation
32 Shades (Shimmer and Matte)
Large mirror
Soft texture
Cons-
Expensive
Contains Parabens

11. Maybelline New York The 24K Gold Nude Palette Eyeshadow:-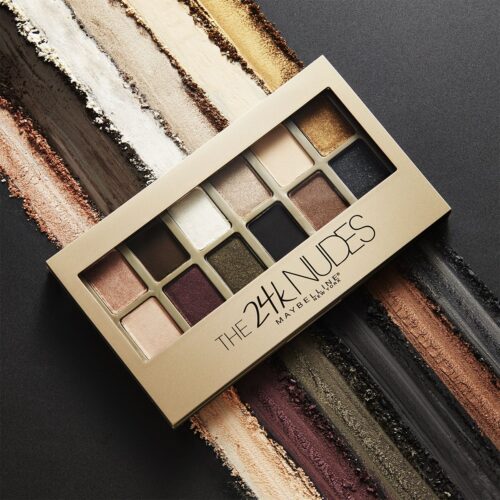 This eyeshadow segment is for those who like to be the center of the party. With 12 shimmer shades, this eyeshadow is perfect for any glitter look. It is infused with Sparkling Metallic Gold Pigments to give you a dramatic look.
Pros-
12 shimmer shades
Soft texture
High pigmentation
Long-lasting
Cons-

How to apply perfect Eyeshadow
Apply Eyeshadow Primer, so that your eyeshadow lasts for long without smudging.
Apply a Nude Base, and this will increase the intensity of colors.
Enhance the Crease; it gives the perfect shape to the eyes.
Add some Colors, start by applying your color shade.
Create a Gradient; you can use nude eyeshadow. This will help to blend out the edges.
Define your lower lashline.
So, these are the 11 Eyeshadows that you can think of buying. Always see the color shades an eyeshadow has; it will help you make the most creative and dramatic look. Which eyeshadow will you prefer?
FAQ
1. Is it good to apply eyeshadow daily?
Applying eyeshadow daily is one's personal choice. If you wish, you can apply the eyeshadow daily, but always make sure to remove it as soon as you come home.
2. Which eyeshadow is good Shimmer or Matte?
Both the shades are good. If you are going to a party at night, go for a shimmer look, and for the day out matte is always preferred.
Related Blogs-