This post contains
AFFILIATE LINK
to products. We may receive a commission for purchases made through these links.
Tattoo- A word which was "taboo" for many years has now become a new fashion trend. Both men and women likes to get inked, but before choosing a design you need to be very careful. Tattoo stays with you for lifetime, it depicts your personality and is also connected to fashion and style. Seeing the trend and the research it takes to choose a perfect design, we have brought to you Trending tattoos for women in 2022.
There are many types of tattoo designs that you can get, it can be a musical, quote, or something personal too. Tattoos can be designed in many different shapes, lines, and even colors. People get very choosy while deciding on the tattoo design. Tattoos are very personal and it means the world to many people. You should choose a design that motivates you, inspires you, and showcases your personality in the best possible way.
Check out the Most Trending tattoos for women in 2022-
1. Butterfly Tattoo Design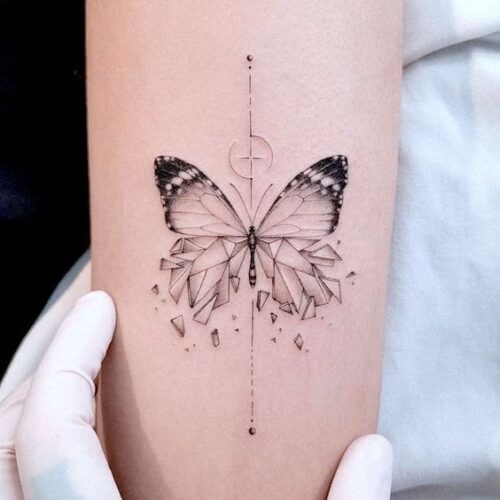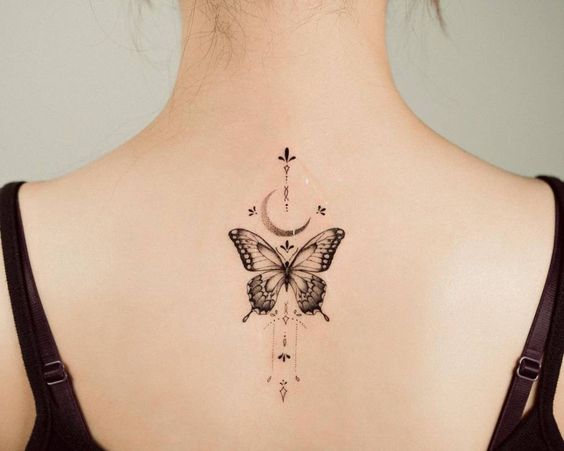 Butterfly Tattoos have been an inspiration since decades and the best thing about them is that they are evergreen and never tend to get old. There is a wide variety of designs in the Butterfly Tattoo and each represents transformation, hope, resilience, and love. If you are looking for the feminine design, go for the Butterfly Tattoo.
2. Dragon Tattoo Design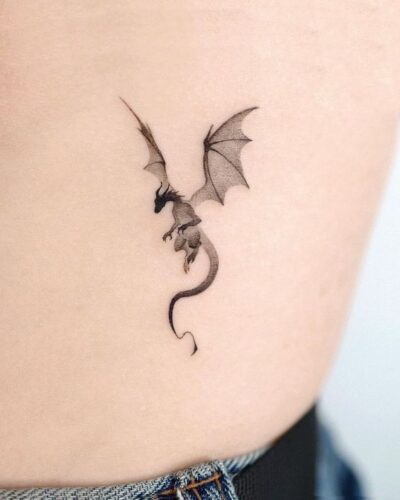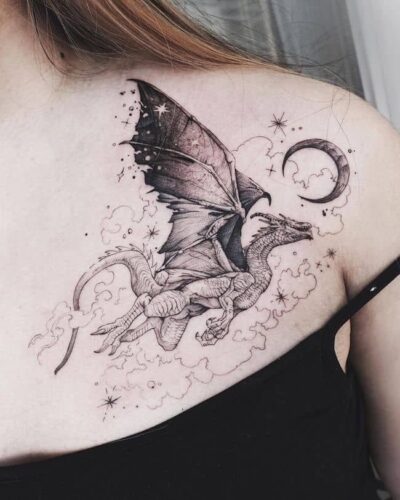 Well, this tattoo design have been in trend for many years, but it again became people's choice after Game of Thrones. Just like Khaleesi, Dragons are the symbol of power, fearlessness, and protection. Dragons are considered as fierce animal, which is dangerous and is well respected too. This is one of the tattoo designs for women that you can think of.
3. Flower Tattoo Design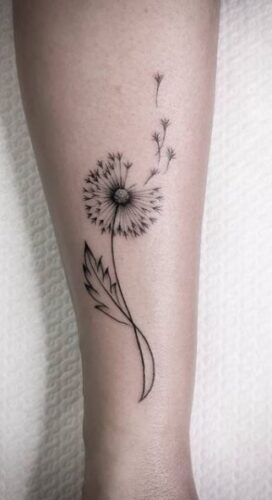 Well, which woman does not love flower? Flowers are beautiful, and charming and refresh the mood also. It depicts feminism and looks pretty as a tattoo design. Floral tattoos can be of different style, colour,s and design too. If you want to get inked with beauty for a lifetime, Flower Tattoos is the answer.
4. Lion Tattoo Design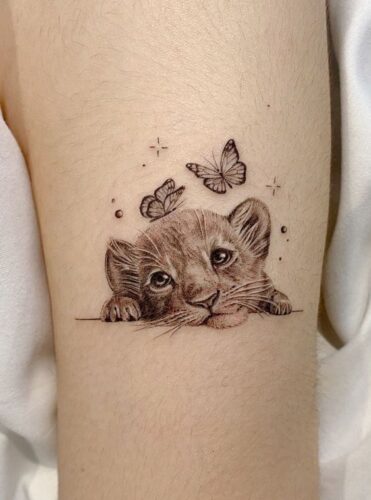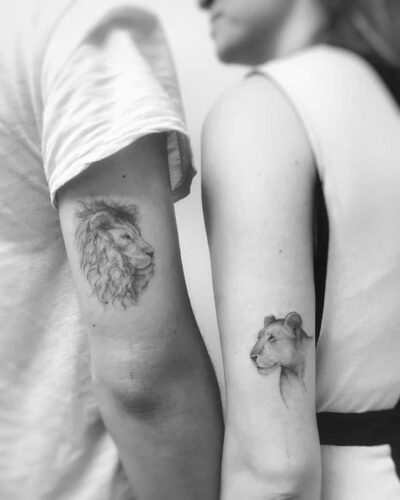 The lion is the King of the Jungle and also rules the Jungle. It is both feared and respected too. Lion Tattoo depicts dominance and fearlessness in your character. Other traits which these Tattoo shows are royalty, courage and bravery. There are many ways in which this tattoo can be inked, you can choose the one you like the best.
5. Semi-Colon Tattoo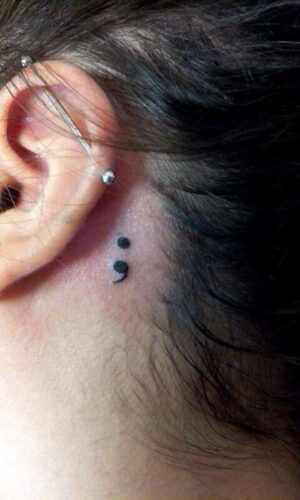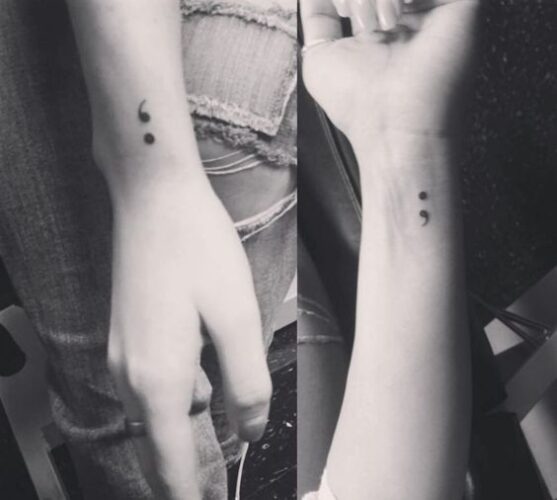 We all know semi-colon means the continuation after a pause. Semi-colon tattoo has a very personal meaning, it depicts that the person is suffering from mental illness but won't give up and will return with a bang again. The tattoo means the journey has not come to an end, despite the struggles. Getting this tattoo inked on your wrist reminds you to be strong and to have a never give up attitude.
6. Elephant Tattoo Design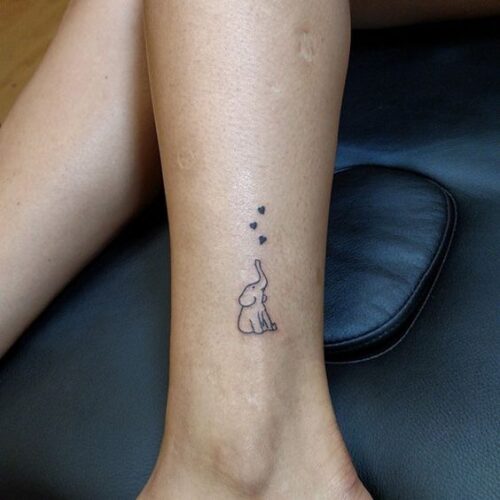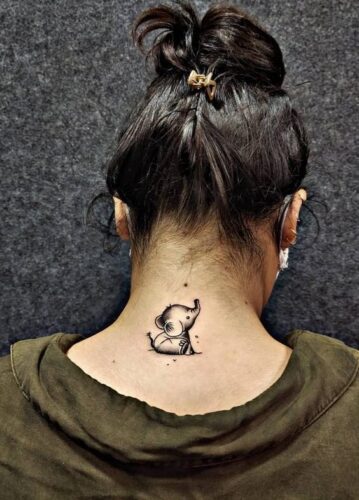 Elephant tattoos look super cute and are very adorable. This animal Elephant is very majestic, and represent power and prosperity. The best thing about elephants is the head of their herd is always a female. So, for those who all want to embrace feminism, you should go for the Elephant tattoo.
7. Angel Tattoo Designs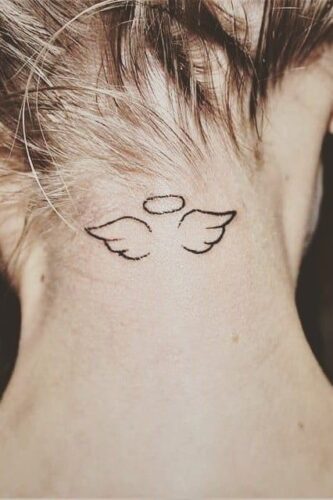 Angel Tattoos are the best way to describe angel women in your life. I believe we all are surrounded by some angel in our life. Angel tattoos can depict whatever you want them to depict, it can mean a person, love for children or it can also represent a guardian angel.
8. Dream Catcher Tattoo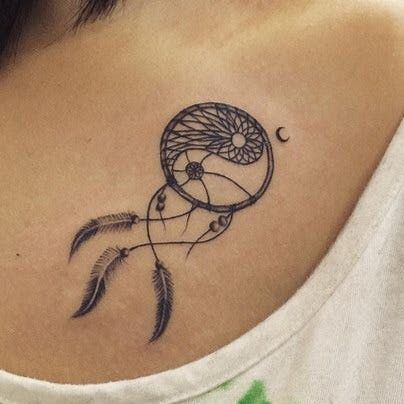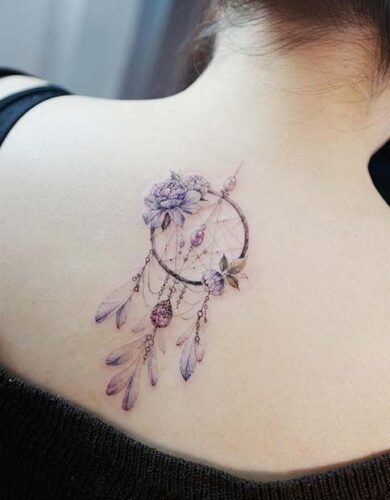 Dream catchers are beautiful, colourful, fun and inspiring too. It is believed that they catches the bad dream and let the good dreams pass by. The best thing about having dream catcher tattoo is that they can be customized the way we want them to.
9. Words Tattoo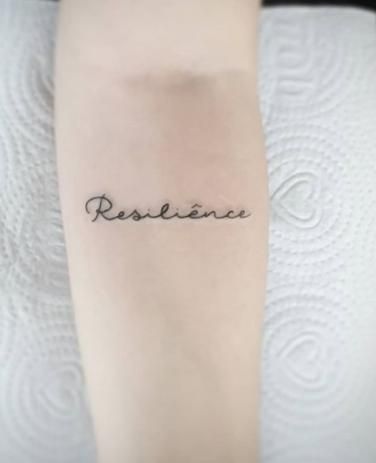 There are some words which means a lot to us. These are the words which you can get inked and make them stay with you forever. You can choose any word you like, they can be inspiring or personal to you. Some of the examples are- Free, Focused, Strong and Unpredictable.
10. Heart Tattoo Designs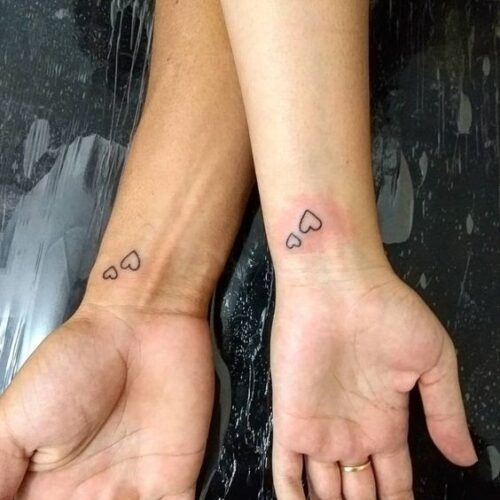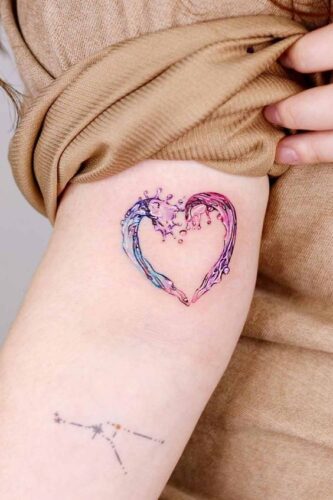 This is one of the most popular choices of tattoo amongst women. It is accepted in all cultures and mean different in every culture. The heart Tattoo design can mean love, loss and heartbreak too. The best part about this tattoo is you can choose any color and style. You can try the above watercolor heart design too.
11. Infinity Tattoo Design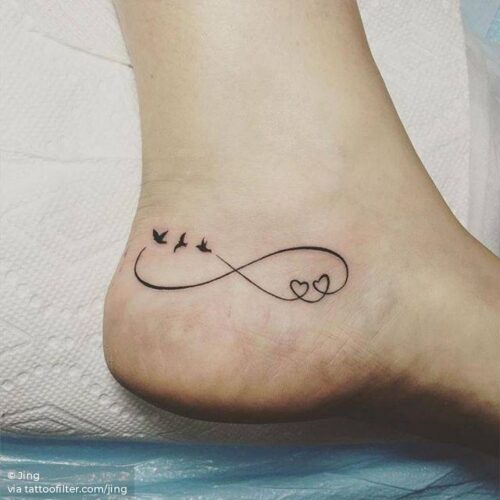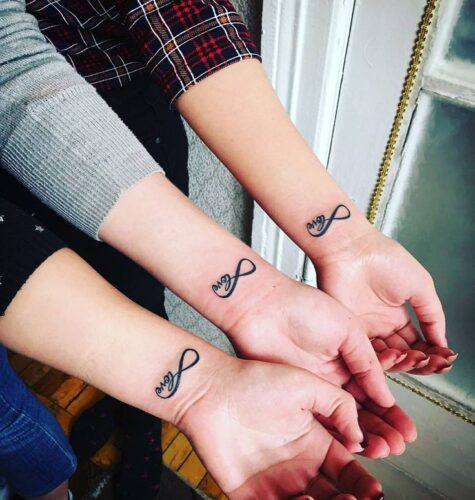 You must have seen this tattoo in many people's hand. Infinity means which never ends and keeps on going. You can have this type of tattoo with your BFFs, telling them that their friendship won't end ever.
12. Sun Tattoos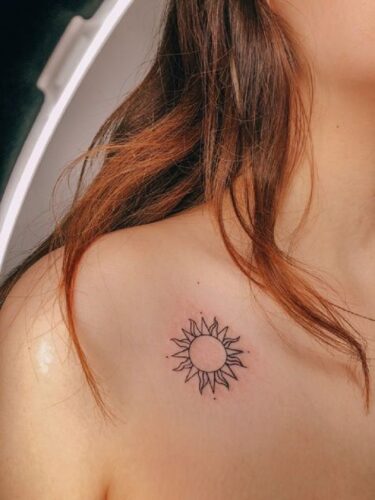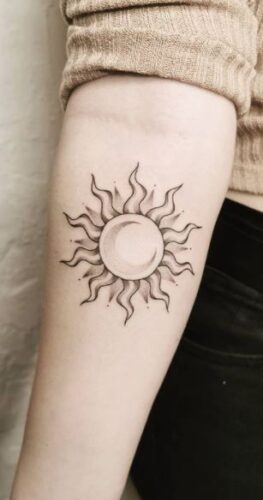 Sun is very important in our solar system and it is also one of the reason for our human survival. Tattoo of sun depicts hope, power, light and energy. It tells us that the dark phase of our life is over and is also the ultimate beauty of life.
13. Crown Tattoo Design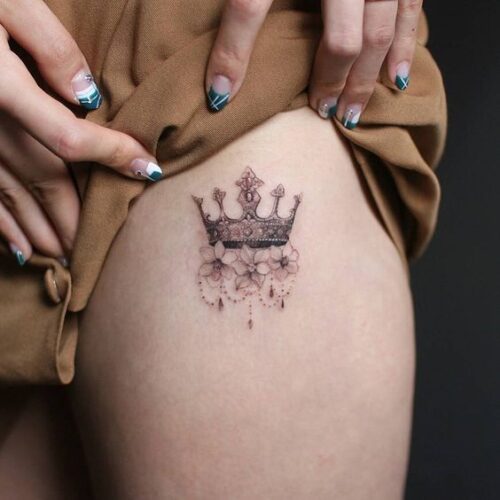 Well, I feel we all women are princess and queen and every princess and queen needs a crown. Getting a crown inked helps to solidify power that women own.
14. Anchor Tattoo for Women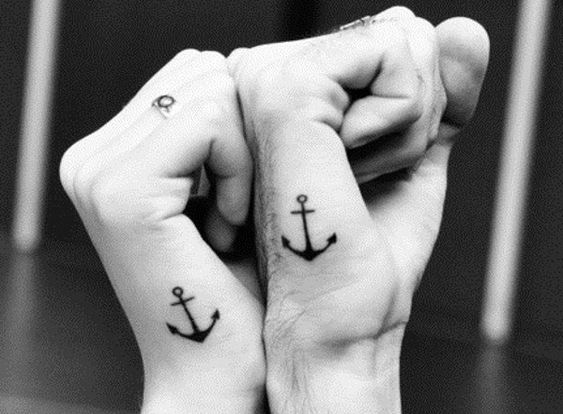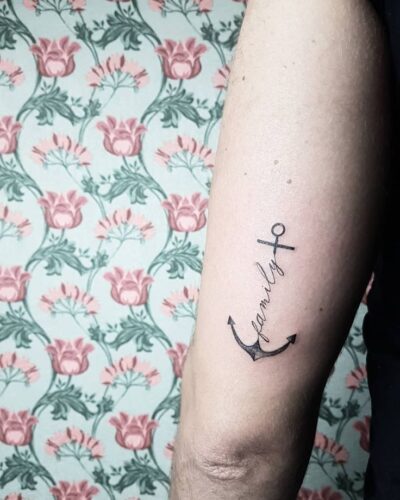 Anchors are very beautiful which holds on to strong thing. They symbolizes peace and strength. It depicts that you have a personality which is grounded and firm too. For many people anchors are very lucky, they like to keep them in pendant and some like tattoo of it.
15. Owl Tattoos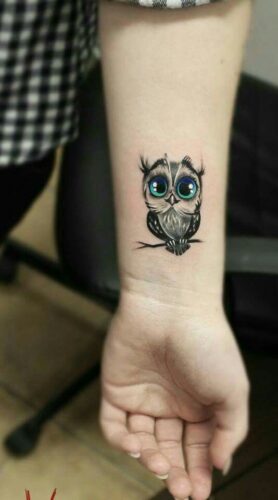 Not many of you would have thought of getting Owl tattoo. But owl tattoo shows independence and intelligence. They can turn their head 180 degree and can also see what's behind them. This is the reason own tattoos are increasing among women, owl have got a feminine quality which makes them perfect for women. Even the owl tattoo comes with very different design and style.
So, above are some of the best trending tattoos for women in 2022. Tattoos are very personal thing and it depicts your personality. Therefore, be very careful in choosing the tattoo design as it stays with you for a lifetime.
Which design would you like to get inked?