This post contains
AFFILIATE LINK
to products. We may receive a commission for purchases made through these links.
The warm weather of summer has arrived, and with it comes dry, brittle, and sweaty hair. If you are interested in learning how to make hair soft and silky, then you have landed on the perfect blog. Everyone craves silky, shiny, and voluminous tresses for their own hair. But during the summer months, when temperatures are high and ultraviolet radiation can be damaging, both of these factors can cause damage to hair and make it appear lifeless.
However, during the warm summer months, it is essential to take a vacation at the beach. How, therefore, can you maintain the luster, bounce, and general health of your hair throughout the summer? Even if you live in a hotter climate, there are a few things you can do to immediately make your hair smoother and healthier-looking, and we have some suggestions for you.
Check out the blog post that is titled "The Best Ways to Get Silky and Bouncy Hair in the Summer of 2022."
What factors contribute to brittle hair throughout the summer?
It is essential that you shield your hair from the scorching heat of summer and the damaging effects of the sun's ultraviolet rays. Direct exposure to UV rays can cause damage to your hair, in addition to making it appear dull. The following are some of the hair issues that may arise during the summer:
An absence of luster
A tint of hair that is dull
Scalp that is dry
A loss of hair.
Most Effective Methods To Make Hair Soft and Silky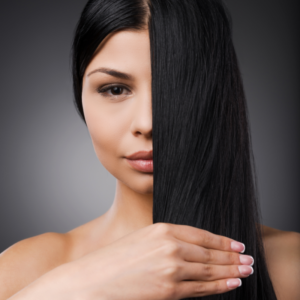 When you apply oil to your hair throughout the summer, you are essentially feeding it with nutrition and nourishment. UV rays have a tendency to cause dryness in the hair during the summer months. Oiling your hair regularly is the most effective treatment for the issues you're having with it.
You may maintain the scalp's hydration and moisture by massaging it with coconut oil, jojoba oil, almond oil, or olive oil to protect it from becoming dry.
You should wait at least half an hour after applying the oil before rinsing your hair with shampoo.
Make sure to wash your hair regularly
In the summer, your scalp and hair will likely become sweaty, which will cause them to attract dirt and dust. During the summer, it is imperative that you keep your scalp and hair clean and free of sweat as much as possible.
If you want to get rid of the oiliness in your hair, you should shampoo it twice a week.
Do not shampoo your hair more than once each week because doing so can promote dryness
Never miss using conditioner since it helps to keep the moisture in your hair.
Shield them from the sun as much as possible-
When you go outside, you should always use hair protection so that the sun won't damage your strands. UV
The sun's rays cause damage to the cuticles of the hair, which can result in split ends.
You can either cover your hair with a cap or apply sunlight protective hair spray. Both of these options are available to you.
Making hair packs or masks at home is the most effective technique to maintain healthy hair and keep it strong. During the warm summer months, not only our skin but also our hair, require extra attention and care. The use of homemade hair masks once a week helps to maintain the hair's moisture level and strength.
Hair Packs for the Summer
Put sour curd on your hair and style as usual. It makes your hair smooth and bouncy, and it helps you get rid of dandruff at the same time.
Apply juice extracted from fresh aloe vera on your hair. In addition to promoting healthy hair growth, it also helps to keep the scalp clean and cool.
You might also try a hair mask made of tomato. This hair mask is packed with vitamins, which promotes healthy hair growth and helps maintain existing hair.
A diet that is both nutritious and healthy
The quality of our hair is significantly impacted by the foods we eat on a regular basis. It is absolutely vital to consume a diet that is both adequate in nutrients and well-balanced in order to maintain healthy and robust hair.
 If you want to improve your diet, you should eat more almonds, soybeans, flax seeds, and chickpeas. Because of the nourishment that these foods have, you will be able to acquire smooth and bouncy hair.
Maintaining a healthy level of hydration in your body is an absolute must. Drinking water can assist in the removal of toxins from the body. Now that you have cleansed your body from the inside out, you will have hair that is supple, robust, and in good health.
Your hair will become drier if you style it in addition to the natural dryness that the summer season causes. Therefore, throughout the summer months, you should aim to restrict the amount that you style your hair. This will help you prevent getting split ends and will make your hair healthy and bouncy.
Additional pointers to rapidly add shine to the hair
The aforementioned are some of the tips that will assist you in getting rid of brittle hair. In addition to these, the following are some additional suggestions that will assist in rapidly adding shine to your hair:
•  Give your hair a final rinse with beer to see if it helps. Beer has been shown to provide hair quick shine in addition to helping to add volume to the strands
• You should continue to cut the ends of your hair once every three months in order to avoid split ends.
• Do not use shampoo on the ends of your hair; instead, focus on shampooing your scalp to clean it. The foam from the shampoo travels all the way down to the ends of your hair. Adding additional shampoo won't solve the problem; all it will do is make the tips drier.
• Whenever you go out in the sun, you should try to protect your hair from it by wearing a cap or applying hair serum to it.
• Apply baby talc to the scalp and lightly massage it with your fingertips to remove any greasiness from your hair. This will help your hair feel cleaner.
• You should never miss using conditioner, as doing so helps to keep the moisture in your hair.
Conclusion To make hair soft and silky 
I really hope that you find the information in this article helpful for maintaining healthy hair development. Because of sweat and the sun's damaging rays, the summer season is already one of the most difficult for hair. The use of the home remedies described above will assist in maintaining a clean and healthy scalp.
 The advice presented above is some of the best available, and it will instantly make hair soft and silky.
How can you protect your hair from becoming dry and brittle throughout the summer?
FAQ 
1. How to dry hair in Summer?
Not only in Summer, but you should always dry your hair with a cotton t-shirt or any microfiber towel. This will minimize the breaking of hair and will keep them soft.
2. Can I final rinse my hair with Hot water?
The final rinsing of your hair should always be with cold water. Because cold water seals the hair cuticles and avoids the loss of moisture. You can wash your hair with hot water in the starting to remove the oil and greasiness of the hair.
3. How to avoid the breakage of hair?
To avoid the breakage of hair, apart from using the above home remedies, you can try sleeping on silk pillowcases. Silk pillowcase decreases the friction in the hair and reduces the breakage.
Recommended Articles For You: