This post contains
AFFILIATE LINK
to products. We may receive a commission for purchases made through these links.
What is your constant companion as a runner? It's chafing, isn't it? If that's not the case, you shouldn't be reading this article. And if chafing really is your faithful buddy, here're 7 effective ways to prevent chafing when running.
1. Seamless Undergarments + Clothing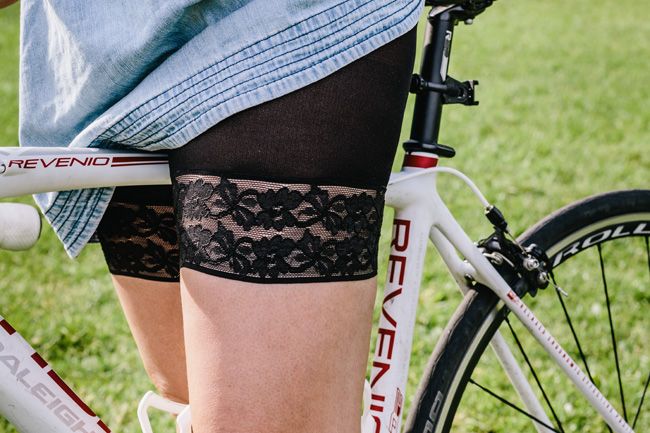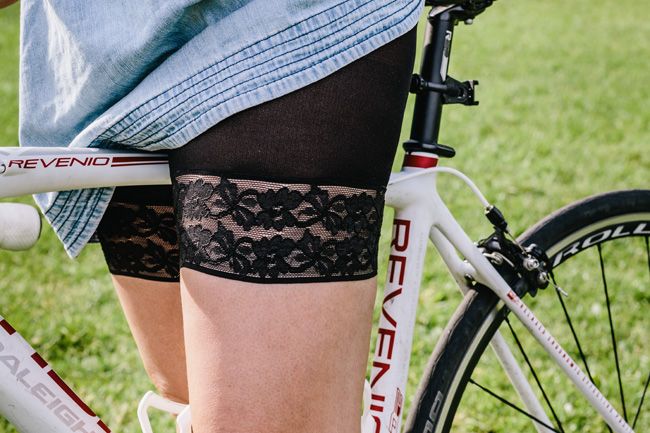 Photo credit:thelingeriejournal.com
The first thing that pops in my head is the best anti-chafing underwear for women. Wearing clothes or underwear with a lot of seams is the culprit. It's like putting a slice of bread in your toaster and not expecting it to toast.
Seams cause friction. And friction is what opens the door to chafing. So the best thing to do is stay away from these seams when running. The good news here is that there are many seam-free options out there. Even the most comfortable women's underwear can be seamless or offer anti-chafing benefits.
2. Balm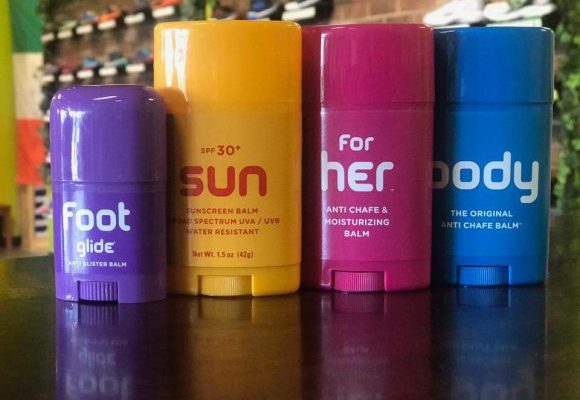 Photo credit: buythebest10.com
One balm specifically created to prevent chafing is the Body Glide Her Anti Chafe Balm. What it does is create a barrier on the surface of the skin. To minimize friction against apparel and skin!
The most appealing part is that it doesn't have a greasy texture. You can apply it on your inner thighs and butt crack. Along with your upper and lower back, feet, under-boob, and underarms!
So feel free to lather your body in Glide before running. The thing rolls on just like deodorant. It's the best anti-chafing cream for runners.
3. Vaseline
Needless to say, Vaseline also works like a charm in preventing chafing. It's the next best option after BodyGlide. Many male marathon runners use it for relief from bloody nipples. However, it's a tad bit slimy and slippery in terms of feel.
4. Baby Powder
Dusting a little bit of baby powder over your inner thighs eases chafing. Even if you're running for as long as three miles! And even if you sweat a lot!
Running in shorts for three miles causes chafing, in most cases. But not if you've baby powdered your thighs. Know this though. That applying baby powder means inviting mess on your bathroom floor. You might not appreciate the baby powder smell either.
5. Replacing Worn Out Sports Bras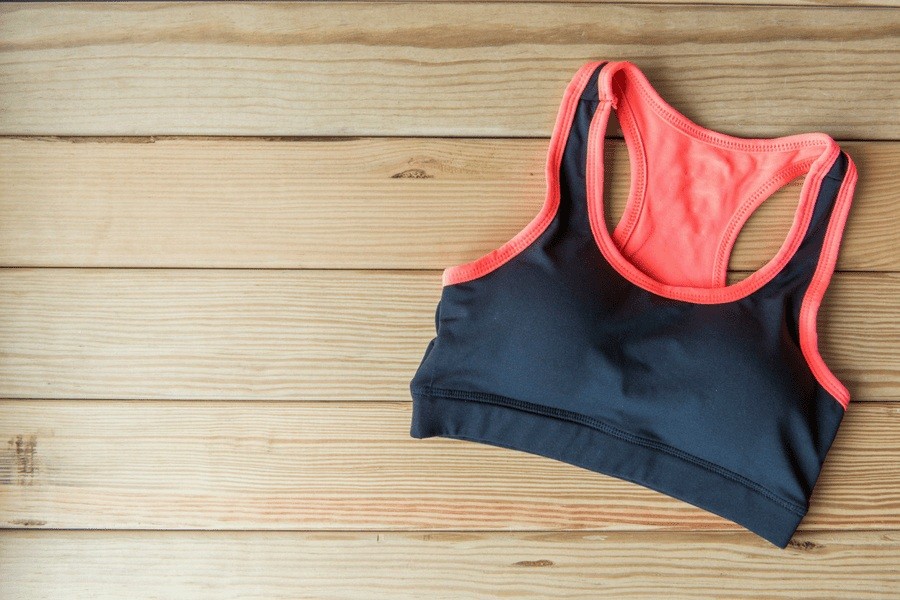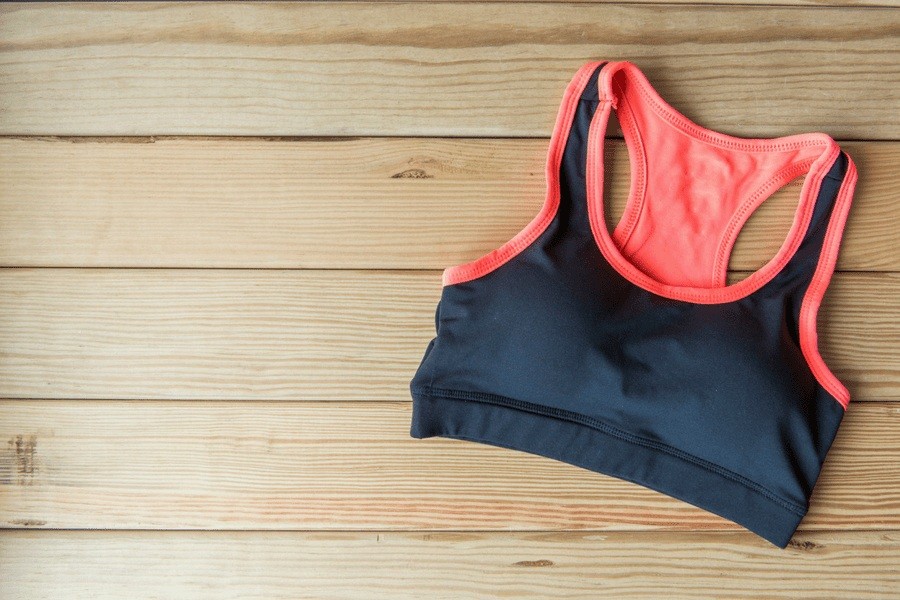 Photo credit: parfaitlingerie.com
The chances are you're wearing the same sports bra for years now. But let's face it; this sports bra has become crappy now. The thing about sports bras is that they fit perfectly well during the first few months. And this provides the most suitable level of lift. Minus the bounce during running! But as time passes, the bra can cause chafing in the back, near the clasp.
Also, when the fit gets compromised, it creates extra room for your boobs to shift and move around. And if that happens, you're looking at nasty scars in the back. So don't think twice before tossing out your poor-fitting running sports bras.
[YouTube video: https://www.youtube.com/watch?v=xHDFeN1W9UA]
6. Hydration
How to prevent chafing when running? Stay hydrated!
When you drink enough fluids prior to and during the run, this is what you're encouraging. You're indirectly hampering your body's ability to produce salt-based sweat. That means your skin is less likely to experience chafing.
So drink more water than you normally do. But you might think this doesn't work. Either way, at least your pee comes out almost clear.
7. Proper-Fitting Clothes
If you wear shorts, then make sure you buy the best running shorts to prevent chafing. That fit well. You shouldn't be tugging on them constantly during your run.
Always remember that a good fit is always more effective. And clearly superior, in terms of positive results, to style. Plus, a proper fit means not having to readjust clothing at the time of running. The fabrics used are plenty of soft and waistband high enough. So comfort is a huge part of the deal here.
Well Ordered Guidelines to Deal with Chafing
If our shirking tips touched base past the final turning point and you're at present overseeing gravely rubbed the skin, here's some treatment direction:
Reduce the rubbing: If scratching makes mid-development, make sense of how to decrease the rubbing. Drying the issue an area and applying a skin-treatment oil and moreover putting on something different can help.
Scour: When you return home, tidy up when you can after your activity to discard salt development left on your skin from sweating. (Exactly when water hits the scratched recognize, it's probably going to sting). Use lukewarm water (high temp water will be too much anguishing) and chemical to gently clean the locale. Commend the area dry.

Encourage the uneasiness: Treat rubbing like you would a minor expend or diaper rash. To deflect further rubbing, endeavor uninhibitedly covering the domain with nonstick dressing.

Appreciate a relief: To give the hurt region time to recover you may need to take a few days off from the development that caused the rubbing.

See a pro: For genuine scratching that is to an extraordinary degree horrifying, swollen and also crazy, check in with your master.
Conclusion
The question is how to prevent chafing during a run? And the answer is divided into seven different parts. All of which have proved to work in a short span of time.
So if you have any more such effective solutions to the chafing problem, don't hold back. Please feel free to share your experiences and tips. The more the merrier, isn't it?
About the author:
Laura Cooper has created a website for women product enthusiasts. If you're a woman who loves to buy stuff online, then you've got to read what Cooper has in store.
Sources:
https://www.self.com/story/i-tried-7-ways-to-prevent-chafing-while-running-and-this-is-what-actually-worked

https://www.verywellfit.com/chafing-prevention-3432493