This post contains
AFFILIATE LINK
to products. We may receive a commission for purchases made through these links.
Well, we all wait for summer to start our beach vacation, cool dresses and our different hairstyle. This year, 2023 has brought some change in our summer spend time. We all are surrounded by the pandemic and wearing the mask is compulsory as we think to step out of the home. Since our face is covered by a mask, the only thing left to show and flaunt is our eyes. This summer's all about eye makeup. So, check out the Trendy and Amazing Summer Eye Makeup.
Now, if you are thinking why to even do eye makeup when you are stuck in home. Well, it is always good to get ready, dress up and look good. It gives a positive feeling which is very much needed in this time. No matter, you are working from home, or just attending a zoom call meeting daily a good eye makeup always catches attention.
Check out the blog-
1. Gold Leaf Eyeshadow-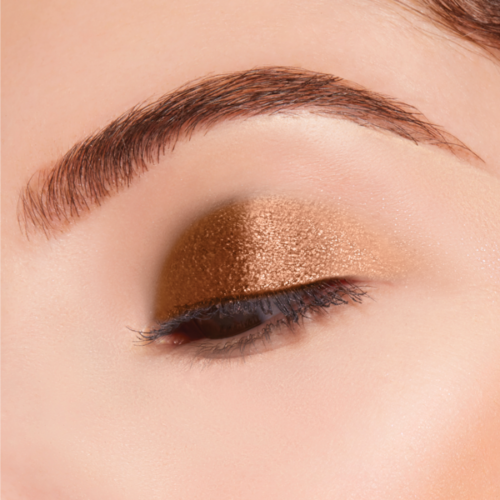 Golden colour is never out of style. No matter you are going on a brunch date, a night party or just being at home. Gold leaf eyeshadow brings out the eye and makes you look stunning. Imagine yourself in this bold, and loud eyeshadow with an amazing mask on.
You just need an eyeshadow with a gold foil palette.
2. One Colour Eyeshadow-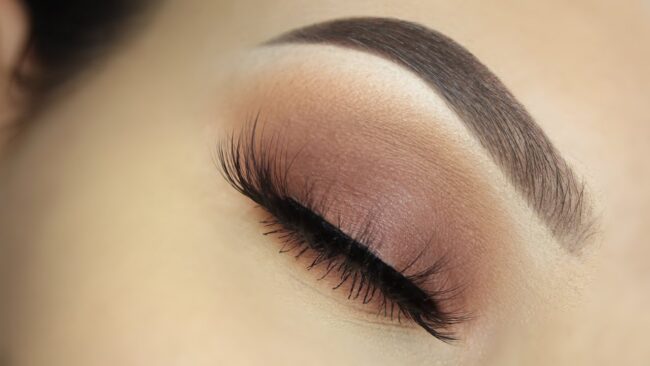 If you do not like to mix n match colours in your eyeshadow, you can also go with a simple one colour eye makeup. The one-colour eyeshadow is all about a subtle and sophisticated look. Pick up a shade that is deeper than your skin complexion. You can either choose matte or shimmer, depends on you.
3. Floating Eyeliner-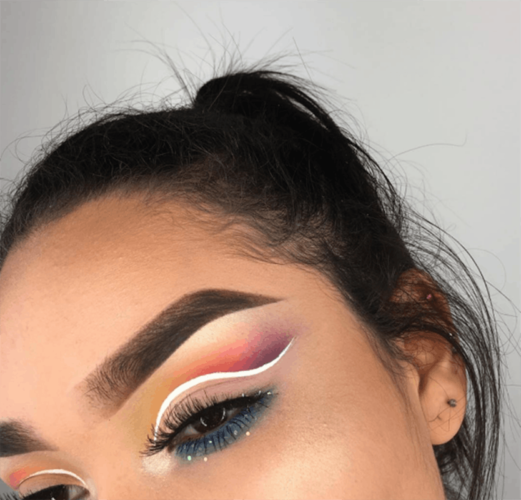 Many of you just like me must have heard it for the first time. If you remember the song "Rain on me", you must have seen Ariana Grande in Floating Eyeliner. Yes, we should thank her for bringing this amazing eye makeup trend into our life. For all those, who like to create some funky and different look, check out the Floating Eyeliner.
You can use matte shade to create this look.
4. Multicolor Eye-
Just like summer brings many colours, you can try this multicolour eyeshadow. So, this summer style yourself with dyed dress and this gorgeous multicolour eye makeup.
You can try the combination of any colours. Make sure to have neutral coloured primer, so that it does not fade.
5. Euphoria Theme-
You all must have seen Euphoria TV Series, well this trend is straight from that show. A perfectly jewel embellished eye makeup, lets your creativity shine and also it is easy to make.
You can either apply tiny studs all across your crease or big embellishment on the corner of your eyes.
6. Butterfly Eye Makeup-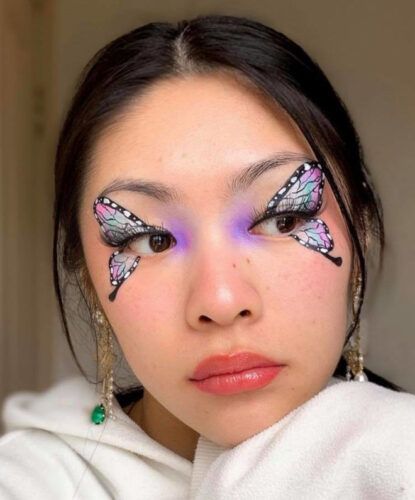 We all love the colourful Butterfly. Each wing has got a combination of different colours. And Summer is all about colours. You can choose any of the Butterfly Eye Makeup design.
7. Electric Blue Eyeliner-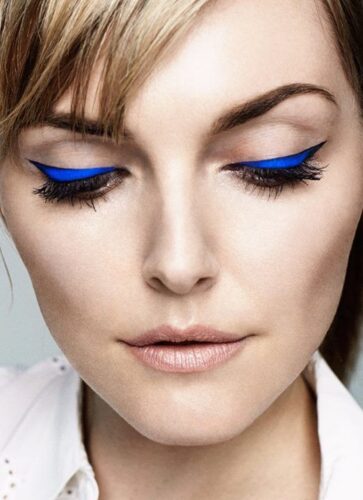 This eye makeup is for those who like to keep it minimal yet bold and attractive. The graphic eyeliner is the new trend of Summer 2021 and it is not going anywhere. You just need to swap your black eyeliner from this amazing, bold blue eyeliner.
Try drawing a crisp cat eye from the eyeliner.          
8. Lavender Eyelids-
Lavender is considered as the colour of 2021. This Lavender or Purple Eyemakeup is going to be the new latest trend everywhere. Giving your eyes a different colour look from shimmery and gold.
Mix smokey eye and sweep a lavender eyeshadow on your lids. Then just blend the shadow along lash lines and your inner eye corners.
9. Purple Eyelashes-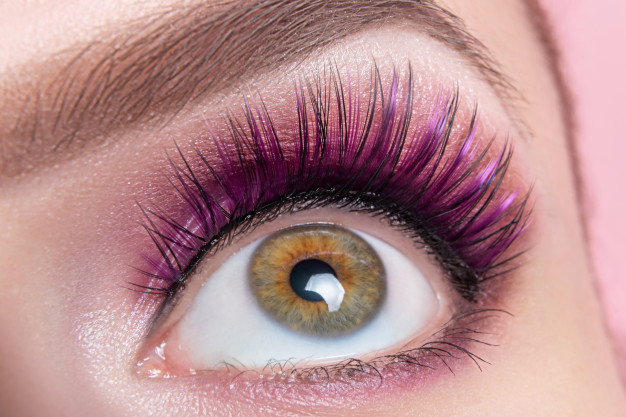 You just saw above Lavender eyelids. How about a Purple eyelash too? To give your eye a dramatic look of a purple smokey eye, try this purple eyelash too.
Swap your Black mascara with the Purple mascara for the look.
10. Glossy Eyemakeup-
Perfect eye makeup for those who do not like to put on makeup, but also like to stand out. I am totally obsessed with this new and trendy glossy eye makeup.
Just use a neutral cream colour on your lips and eyes to match. You can also dab it a little on your cheekbones for a perfect party look.
11. Rosy Hues-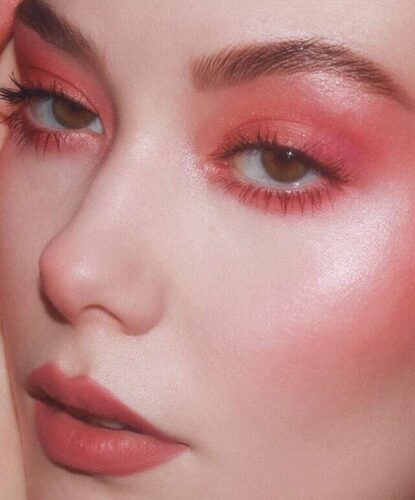 How about escaping reality and giving yourself a treat of shimmering pink hues. You can try this eye makeup trend with your matching dress.
Try putting on the rosy coloured on your cheekbones and blend it properly.
So, above are some of the amazing new trend of Summer eye makeup. Make sure you choose perfect eye makeup for a perfect occasion and also the good palettes so that your colours do not merge and also do not fade.
This summer give yourself a whole new look.
Which eye makeup you found the best and would like to try?