This post contains
AFFILIATE LINK
to products. We may receive a commission for purchases made through these links.
Are you ready to stay ahead of the trends? Make sure you're on top of 2023's hottest latest hairstyle for women for fashionable and unique looks. From bold bobs to chic shaved heads, you'll find endless inspiration to take your hair game to the next level. New year, New hairstyle and New haircut, you will find this mantra rolling down this year. Every girl likes to style their hair, be it for a wedding, for a party or just for a lunch with a friend.
But staying in touch with new hairstyles can get a little difficult, as styling and fashion keeps on changing. Therefore, Trabeauli has brought to you some latest hairstyle for women that are going to rock in 2023. Check out the blog-
Hottest Latest Hairstyle For Women
1. Soft Curls-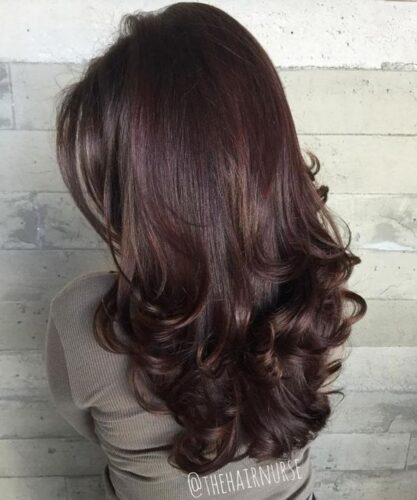 Soft curls are destined to be a major staple this year. This look can easily be styled with a curling iron or rollers and offers plenty of shape and volume. With the right styling, you can create either tight ringlets or more relaxed waves. Try setting your soft curls with a stronghold of hairspray for all-day staying power!
2. Blunt Bob-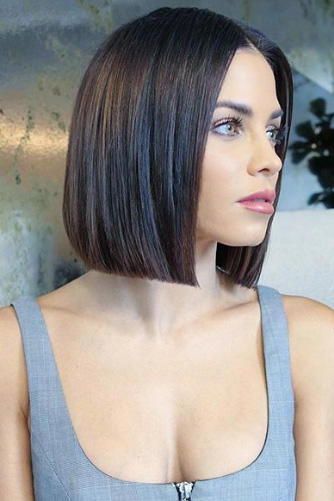 Another amazing haircut which will rule as a hairstyle in 2023 is the Blunt Bob. In 2023, you will see people going bold with their hair choices. For this hairstyle, your stylist will cut a big chop and shape your hair according to your face cut.
Blunt bob you can style in many ways either you can keep it natural or can have textured waves done. If you are curling your hair, you can use hair spray to keep it set all day.
3. Textured Layers-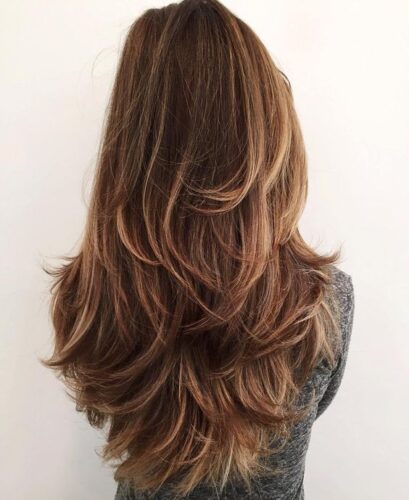 If you're looking to give your look some texture and create a more lived-in effect, then textured layers and fringes are the way to go! The playful vibe created by choppy layers and tapering fringe will add dimension and interest to any style.
Perfect for those with wavy or curly locks, this hairstyle looks best when paired with a subtle ombre color.
Textured layers can be styled in multiple ways – run some styling balm through your hair for a tousled look, or use the volumizing spray before blow-drying it in order to add extra body.
4. Blunt Collarbone Cut-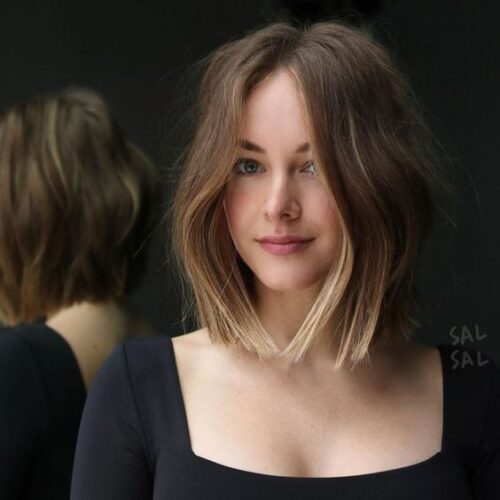 This modern bob hairstyle is one that is sure to be a hit in the upcoming year! It's updated with heavily layered ends, short but long enough bangs and highlights that contour faces for a flattering look.
The blunt layers create volume and depth, while the choppy bangs draw attention to your eyes. To get this look right, ask your stylist to add lots of layers throughout the hair, cutting it just below the chin. Finishing off with straight-across bangs will give an on-trend edge to any outfit.
5. Half ponytail-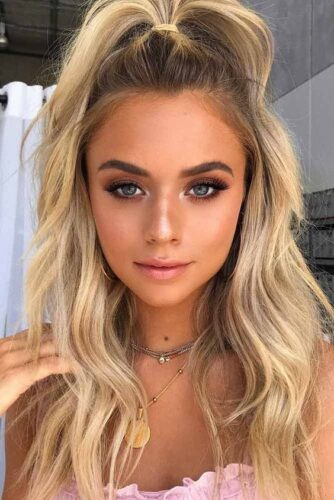 If you're looking for a fun, simple hairstyle for the summer of 2023, then the half-up ponytail is a great choice. All you have to do is gather your hair into two parts and secure it with an elastic. This look works best with thinner hair and will give you a fun new style without sacrificing length or volume. Play around with adding accessories such as bows, clips, or headbands to make sure your look stands out!
6. Wispy Bangs-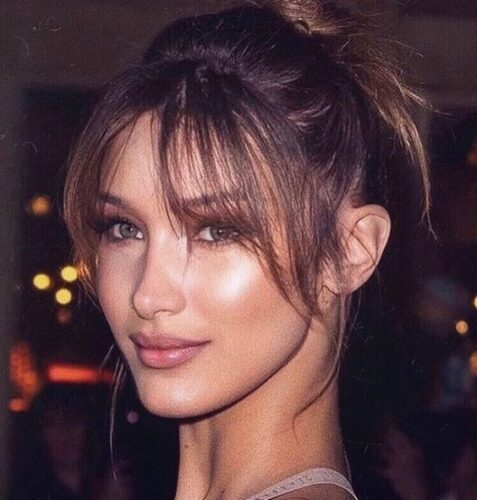 Bangs have been a huge comeback and if you talk about wispy bangs they are going to rule this year. Wispy bangs are everyone's favourite, they suit every face shape and hair length too.
Make sure you ask your stylist to cut longer pieces to frame your face and in the middle, they give you shorter fringes, this will help to bring attention to your face.
7. Sporty Ponytail-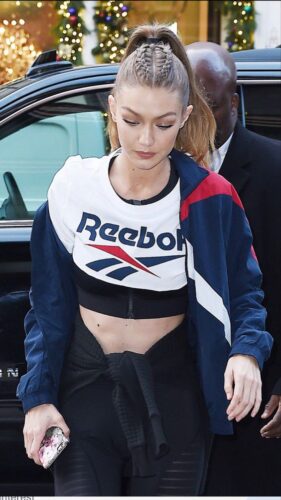 Ponytails have been a trend since Lockdown. And after lockdown, came WFH and the ponytail culture got an extension. But this 2023, you can see a new trend in the ponytail, it has enhanced its version to a Sporty Ponytail. A sporty ponytail gives you a more confident and positive look.
Just two braids on the front side and slick back all the hair up in a ponytail. For a more finished look, use mousse and textured sprays, it will help enhance your hair volume.
8. Hair Scarves-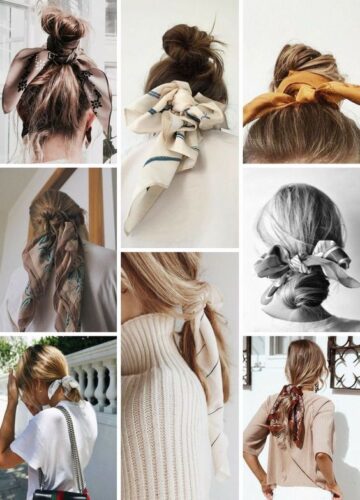 Believe it or not, Hair Scarves will stay here this year too. A new twist which you can see is stylists, trying out scarves with messy braids, bangs and widely curly hair. Hair scarves style was in great fashion in the 70s, but the trend of Hair scarves started way before that. Women used scarves to cover up their hair from harsh winds and UV rays, and this turned out the be fashion.
The best thing about scarves' hairstyle is that they don't require any heating tool or hair spray. Your hair is very well protected and styled too.
9. Bubble Pony-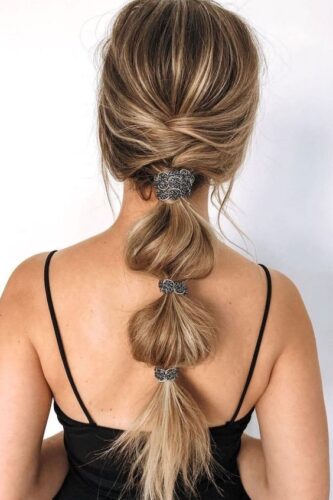 If you are not a fan of keeping your hair open, then this Bubble pony is the perfect hairstyle for you. A look for summer weddings in 2023. You can even accessorize your Bubble pony with beautiful flowers and glitters.
According to many stylists, this hairstyle will be supreme this New Year. You can have this ponytail for your workspace, gym or even for any party. It looks amazingly modern and gives you a chic look. Just one thing, you can use this trending hairstyle only if you have long locks.
10. Modern Mullet-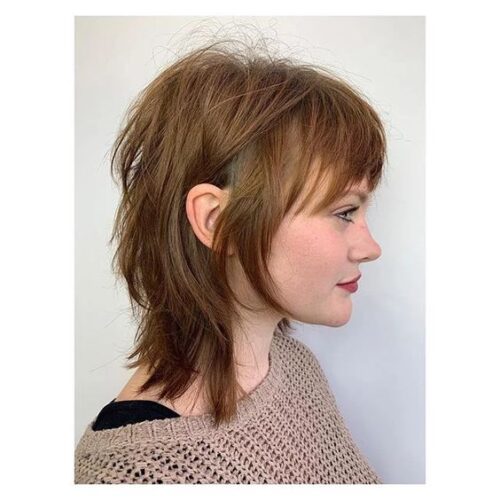 Mullets have been a trending hairstyle in both men and women. It use to rule the world in the 70s and 80s but it is back now. 2023, will see a comeback of many hairstyles, Mullets being one. I personally like the Mullet hairstyle, it is very practical. As you get long hair at the neck, which keeps it warm and in front it is short hair, so that they don't keep coming to your eyes and face.
The mullet hairstyle looks both sexy and unique. It also gives a modern-age look. So, if you want to experiment something new in 2023, then this Mullet is worth trying.
11. Middle Parting-
I agree if you are thinking, that the Middle parting won't suit my face cut. Middle parting does not suit every face and body type. But if you have got thin hair, then this Middle parting hairstyle is perfect for you. Your hair will fall evenly on your face from both sides.
You will be surprised to know that celebs from the 70s used to have this iconic hairstyle and this 2023, will see this hairstyle again.
These are some of the amazing and latest hairstyle for women that will rule in 2023. So, this year go bold and adventurous with your hair and believe me you will end up with something very unique and beautiful. Which hairstyle did you like the best?