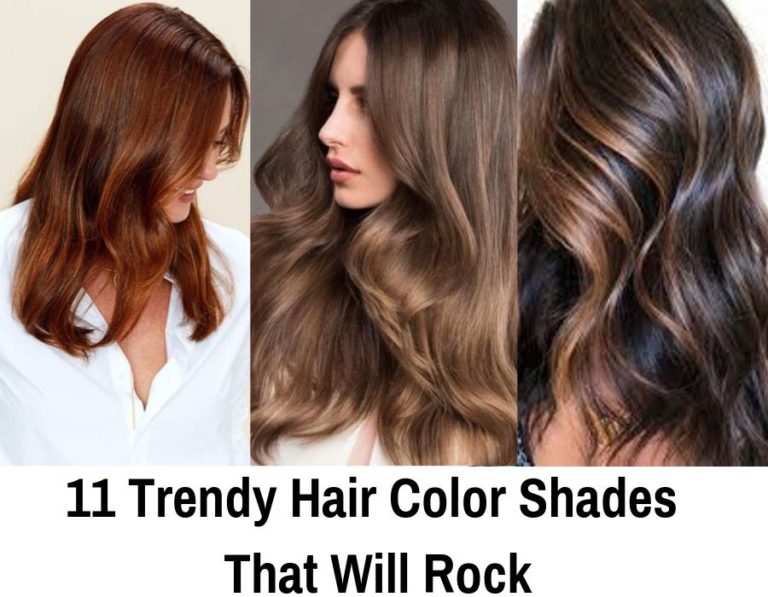 Everyone likes to look young, and no one likes skin aged and grey hair. But these are some unavoidable things. So, for grey hair, everyone prefers to color them, but these days there is a lot of trendy hair color shades and brands in the market; some have ammonia, and some are ammonia-free. So, how does it affect our hair? To make all these things easy for you. 
We have done some research and brought you eleven amazing ammonia-free trendy hair colors with great shades, which are going to rock this 2022 and will give you a glamorous, young look. 
11 Trendy Hair Color Shades and Brands Without  Ammonia and Peroxide:
One of the famous hair color, that we have seen. It is ammonia-free. L'oreal was the first brand to launch an Ammonia-free hair color. It is a semi-permanent hair dye, which gives natural-looking hair to you. The color leaves your hair shinier and healthier. The company claims the color to 28 washes. It is enriched with coconut oil, honey, and hazelnut.
Pros-
Improves hair texture

Gives natural looking hair

Adds shine and glow to hair

Contains natural extracts

No scalp irritation

Prevents hair loss
Cons-
This one is very popular amongst the Bollywood celebrities. Infused with silk proteins, it gives you a natural-looking hair. It increases the shine in the hair and gives it one amazing look. Just leave the color for 30 minutes.
Pros-
Long-Lasting

Lasts for eight weeks

Gives result quickly

100%coverage
Cons-
Ammonia-free permanent hair color, that gives 100% coverage to grey hair. It is a combination of conditioners, dyes, and polymers. All three together gives you a natural shining look.
Pros–
Cons-
The brand which gives you an absolutely gorgeous look and 100% grey coverage. Its triple protection ceramide, pro-keratin complex, and collagen nourish and give shine to the hair.
Pros-
Provides radiant color

Nourishes your hair

Gives you a natural look
Cons-
Highly pigmented, Ammonia-free color which gives 100% coverage. The product claims to add five times more shine after coloring. Its golden gel texture protects and preserves your hair shaft. It also ensures the hair becomes more soft and smooth.
Pros–

Cons-
This brand is meant for scalp comfort and hair protection. It gives you a beautiful and bright hair. It gives your hair shiny and glossy look on the hair. 
Pros-
Covers gray hair properly

No dryness

Gives a shiny and glossy look on hair
Cons-
It is 100% natural dye product. It gives high pigmentation and is made up of natural extracts like henna, indigo, and catechu. It protects hair from damage and premature dying.
Pros-
Protects hair from damage

Gives thickness and shine to your hair

Promotes hair growth
Cons-
This amazing hair color shade gives you one glamorous look. It covers all your grey hair and gives you that youthful look again. It is formulated with Layered Tone technology, which gives your hair a multi-dimensional look. It also nourishes your hair.
Pros–
Blends well with your natural color of hair

Nourishes your hair

Protects them from damage
Cons-
With 60% oil and no ammonia, this color brand tops the shelf. The oil in it helps in reversing the damage and make the hair softer and shinier. Available in 34 shades, the color lasts long giving a lustrous look.
Pros-
Cons-
This 100% natural bio color controls hair fall, removes dandruff, and promotes hair growth. This all in one product nourishes your hair and makes it healthy. It is formulated with Brahmi, shikari, amla, indigo, henna, and Manjistha. It gives a perfect color to the hair with intense shine.
Pros-
No hair breakage

No side effects

Gives intense shine

Removes Dandruff
Cons-
This hair color is manufactured using certified organic products like sunflower oil, Soya, jojoba oil, Prunus Armeniaca, kernel oil, Shea butter, and aloe vera extracts. It strengthens, colors and nourishes your hair.
Pros-
Cons-
P.S. All these hair colors are ammonia-free, but they do contain some of the chemicals like PPD, MEA, and AMP and these chemicals can cause skin irritation. So, it is advised to do a patch test before applying these hair colors. Also look for all the ingredients before buying them, so that you are not allergic to any of these.
Difference between Ammonia and Ammonia free Hair color?
There are two types of hair color-
Ammonia 

Ammonia-free color.
Let us have a look at the difference between them: 
Ammonia is the ingredient which opens up your hair cuticles and let them absorb the color. They retain the color for a long time, but they also tend to fade away the natural color of your hair. Ammonia molecules are very small, and they evaporate quickly. That is why Ammonia-based hair color is easy to rinse away.
On the other hand, Ammonia-free color also contains chemicals, but still, they do not harm the hair much. Ammonia-free color has larger molecules, which make it less capable of saturating and penetrating inside the hair follicle. In this case, the color will be superficial, hence less vibrant color. Therefore, it does not last long.
Benefits of Ammonia-free color-
Less harmful to hair

Do not itch your eye

Odorless

Keep hair soft and silky

Do not damage your hair

It protects your hair from damage and gives them a shiny look

It is organic and natural
Disadvantages of Ammonia-free color-
Less saturation

Fades away quickly

Penetration of the dye is superficial

Residue formation on the scalp
So, what do you prefer, the above trendy hair color shades? Or homemade colors? Have you tried any of the above ammonia-free colors?
Recommended Articles For Hair Care