Trending Travel Pet Care Products:
Pets are adorable creatures. They are beautiful and a part of the family. That is why when we go traveling we take them with us. Because even a day without them feels incomplete and we end up worrying how they would be wherever they are! But the problem that arises is how to take care of them. Unlike us, they don't understand the concept of vacation. For us, it is going on a vacation, taking a break from routine but for them, it is just visiting someplace different.
Hence, it becomes necessary to take proper care of pets so that they do not feel upset or irritated by a sudden change. Being a dog (Rottweiler) owner myself, I understand the dilemma owners go through deciding the necessary items to take with them so that pets stay happy and fit beside enjoying the vacation.
Thus, TraBeauLi beings this article to the attention of all the lovely pet owners hoping to make the traveling experience special for their pets, obviously beside themselves, while ensuring that their pets stay perfectly fine during the whole time. Check out amazing List of Pet Care Product, Dog, and Cat grooming supplies.
# 1 Portable Dog/ Cat Paw Cleaner– Best Dog/ Cat Care Product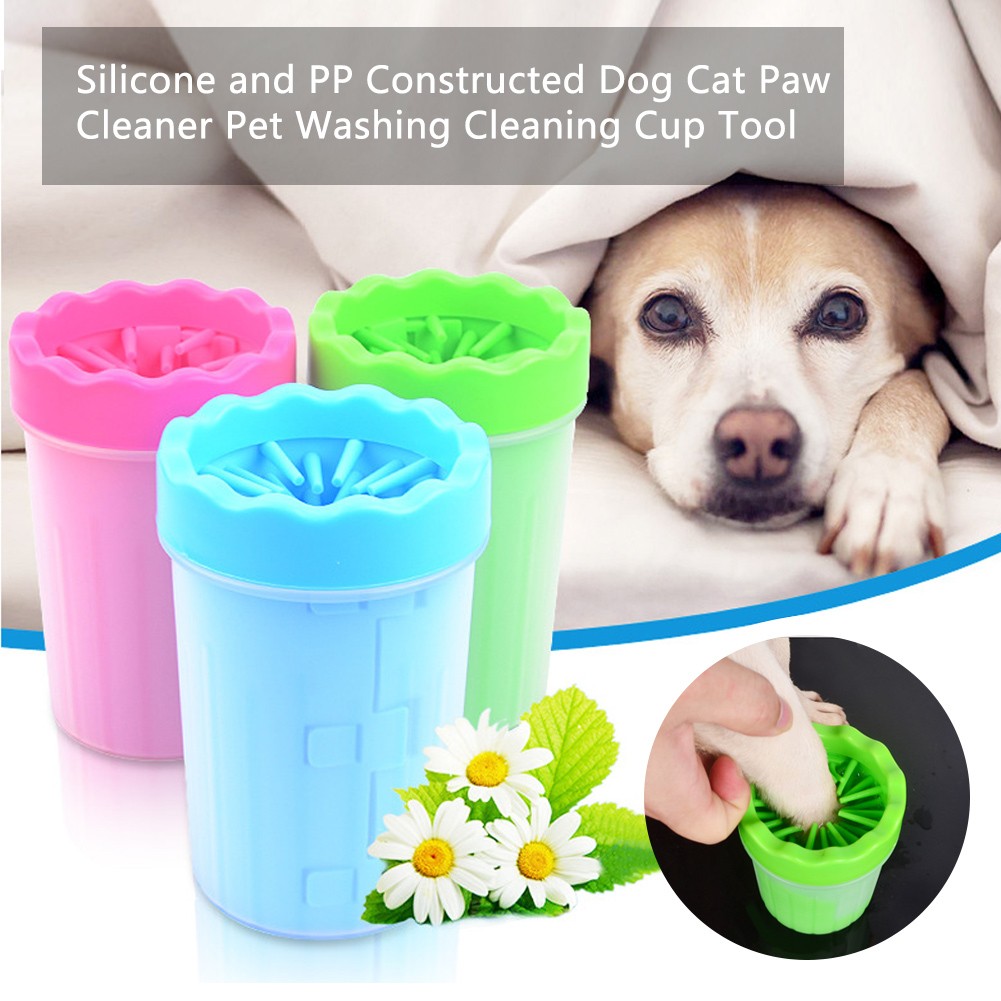 Walking on muddy, wet areas make animals' paw dirty. They end up making their feet a home to various insects, germs, etc. If only I had known about this product earlier, I would have bought it right away. Every day I and my family had spent so much time looking for any evidence of germs or insects in our dog's paws.
Nevertheless, this product has simplified our future efforts by a mile. All you have to do is add hand sanitizer (or any anti-bacterial soap) along with some water into the cleaner. Then insert the muddy paw, dab the paw dry and repeat for the remaining 3 paws. This is the most simple and best way to keep pets' feet clean and germ-free during the vacation and also while at home. The most attractive features are that it is easy to store, carry and use.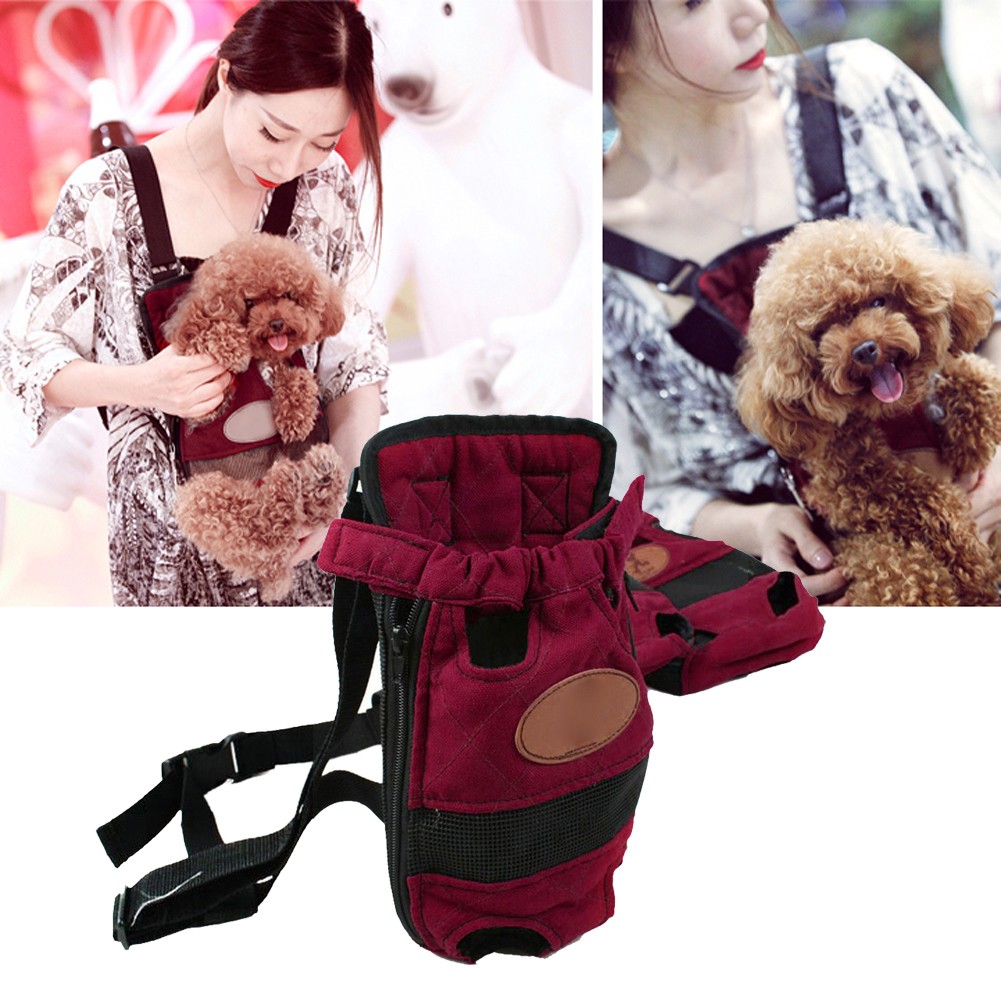 While going for trips which involve a lot of activities such as cycling, traveling, shopping, etc. it is not practically possible to walk the whole time carrying a leash and controlling the dog. Your hand gets immensely tired and you get exhausted much sooner than you are supposed to. Besides, you cannot have all the fun.
Hence, at moments like these this dog /cat carrier backpack comes to your rescue and makes things quite simple.  For starters, it keeps your hands free. It is durable, washable and has a flexible neckline with a safety lock. The backpack is designed in such a way, with wide shoulder straps, that you can even carry it as a 'front pack' quite comfortably.
Note: this backpack is for small breeds and suitable for all seasons.
This incredible velvety soft cushion basket gives your pet a sweet sleeping which is what your pet needs immensely after a day of traveling. Its budget pet care product for your baby. As it is made of high-quality material, it is quite durable. It can be easily washed in a machine. Also, it is eco-friendly. It is available in many styles. Some of them being pet bed, dog mats, kennels, etc. It is perfect for all seasons.
See more-  Vacation travel with the pets
You know that feeling when you get to your room exhausted, after a day of traveling and all you feel like is jumping in your bed and resting. Pets too feel the same. The only thing is that they are not too eloquent about it. Remember, they go through more difficulties than us on a travel trip.
For us, it's a fun experience but for them, it is an unknown change. Hence, to erase all the confusion and tiredness of their minds this massager makes your lovely pet feel more loved and adored. They totally love the feels this massager gives!
These portable bowls come quite handy while traveling. They are a set of 2 with one being for food and other for water. They are stylish, durable and scratch- resistant. As they are foldable they are quite easy to pack and carry while traveling. After zipping up the bowls, you can pay for it as a Frisbee too! These bowls are waterproof and thus ensure no leakage. The capacity of these bowls ranges from 1.1 L to 1.5 L and hence they provide sufficient space for food and water.
Note: We completely understand buying these pet care product just for a vacation might not be economical for some families, that is why we have tried our best to include all those products which could be used on daily basis as well. Consider them as basic pet personal accessories! We hope you like them. (OPTIONAL LINE)
P.S. We can't make the place where we go feel like home to our pets but, through these awesome dog and cat grooming accessories and pet care product, we can certainly ensure that they do not miss home but enjoy the whole traveling experience.