Traveling to Oklahoma City can be a fun experience for people. The sizable city features all kinds of fascinating tourist attractions. What you may not know is that the city also offers visitors with an abundance of options that can help them stay physically fit during their stay. If you're going to be visiting the 405 area code, you need to think about all of the amazing things that are waiting for you as far as attractions go. You can definitely have fun and prioritise your wellness during your vacation as well.
Oklahoma City Attractions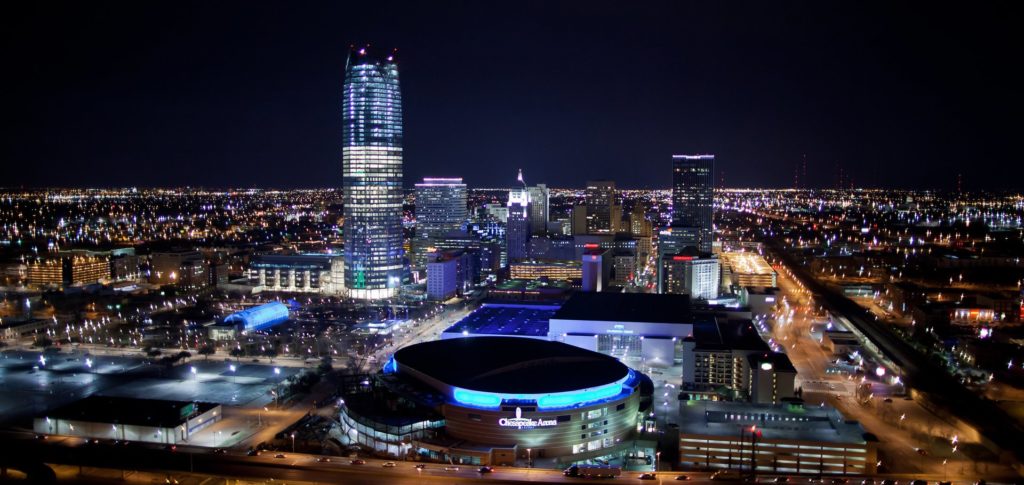 Bricktown is the name of a section of Oklahoma City that's known for spirited entertainment. If you want to savor all of the finest boutiques, dining establishments, coffeehouses and bars, then you won't be able to refuse a trip to Bricktown. Be sure to check out the Bricktown Water Taxi which offers dinnertime cruises along the Bricktown Canal.
If you want to move your body around in Oklahoma City, you can go straight to Will Rogers Park. This park is accessible regardless of the season. While you are there you can enjoy hiking and check out the stunning rose garden.
Oklahoma City's famous Myriad Botanical Gardens spans 17 breathtaking acres. This ideal location attracts visitors daily. Don't forget to go to the Crystal Bridge Tropical Conservatory, either. This structure has everything from animals to majestic tropical plants.
The Oklahoma City Museum of Art is a smart destination option for visitors to the city who love soaking up culture. If you go to this museum, you can get a lot of walking in while you check out a variety of collections that include artwork from Georgia O'Keefe, Alexander Calder and Ellsworth Kelly. While at the museum you can learn a lot about sculptures, photography, paintings from and even lighting techniques. Also, be sure to check out the exhibitions they have which will change every few months.
The Oklahoma City Zoo is yet another destination in the city that is a terrific option for visitors who want to walk around. If you want to get a physical fitness session, walking around the zoo for a few hours can be so fun and effective. The Oklahoma City Zoo spans almost 120 acres and has a collection of 1,900 intriguing and unforgettable creatures including elephants, grizzly bears and sea lions.
If you're interested in shopping, you can head to Penn Square Mall on Northwest Expressway. This shopping mall also presents people with many outstanding dining options.
Lodging and Physical Fitness
If you want to make your wellness and physical fitness a top priority while you're in Oklahoma City, you can opt for a hotel that has an on-site gym. The Hyatt Place Oklahoma City/Bricktown is a 234 unit hotel offers an indoor pool and a 24-hour gym for all guests to enjoy. Other highlights at the Hyatt Place are breakfast, business assistance, complimentary wireless high-speed Internet access, meeting spaces and concierge.
Four Points by Sheraton Oklahoma City is another great hotel option when visiting the city. This hotel has a gym for all guests. The hotel also offers event and meeting spaces, complimentary wireless high-speed Internet access and even a swimming pool.