Largest National Parks in the World:
'Wilderness is not a luxury but a necessity of the human spirit and is vital to our lives as water and good bread" Edward Abbey
Can there be anything more beautiful and appealing than Mother Nature? For people who are assaulted with the exhaust fumes of today's urbanization, an exhilarating trip into the world's best and largest National parks can help them rejuvenate both mentally and physically. Inhaling the oxygenated air and the smell of wild plants, walking amidst the life of animals and birds can be the best tours of one's lifetime. Once you experience the mysteries of one National park, you will be stimulated to explore as many parks as possible.
This article, about the top ten largest national parks in the world, would inspire any nature lover to get his backpacks on and explore the mysteries of nature.
1. Corcovado National Park (Costa Rica)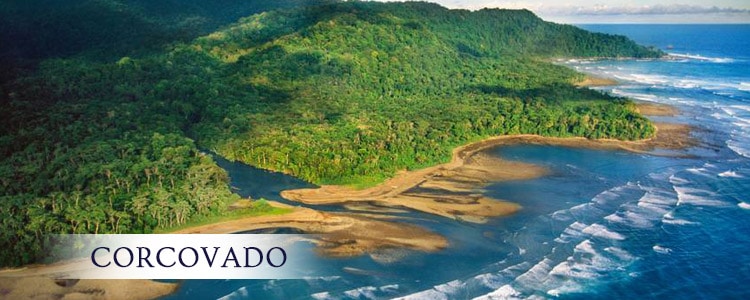 Corcovado national park occupies a stationary position in the list of World's largest national parks. These are the most exuberant forests located in Central America. They exemplify the attributes of a typical tropical rain forest with tall trees, dense grasslands, long-stemmed woody vines and a plenitude of animals and birds. The park has the largest population of collard and white-lipped peccaries. One has to be cautious with these creatures as they are both endangered and dangerous. The ideal time to visit the park would be during the drier months of January till April. The park offers a lot of scope for hiking, surfing, trekking, and camping. Sometimes a drive through the forests could be safer and less tiring. Imagine yourself swimming up to a deserted golden sand beach lined with coconut palms, then rinsing off under a waterfall surrounded by the verdure of the rainforest.
2. Galapagos National Park (Ecuador)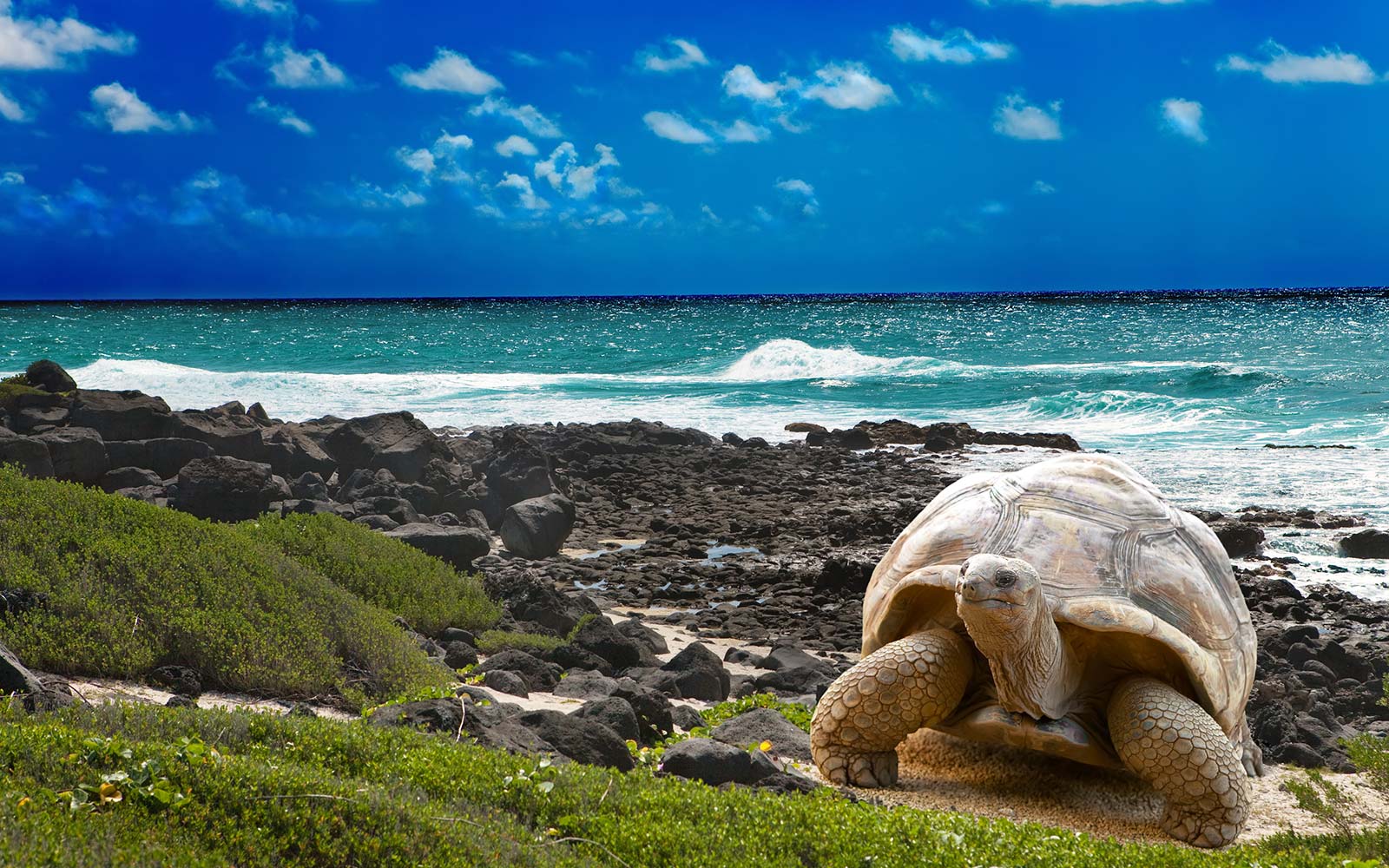 Established in 1958, it is the oldest National park in Ecuador, South America. It covers a vast area of 3000 miles (approx) and is one of the UNESCO world heritage sites. An archipelago of volcanic islands constitutes this natural reserve and is the only hope for world's rarest species like giant tortoises and marine iguana. Charles Darwin, the British naturalist made observations in this forest for nearly 5 years which paved way for his most acclaimed theory of Evolution. The best way to explore the islands is by taking a cruise. Many operators organize animal spotting tours to watch rare species of Dolphins, turtles and many other exotic reptiles that occupy the islands
3. Etosha National Park (Namibia)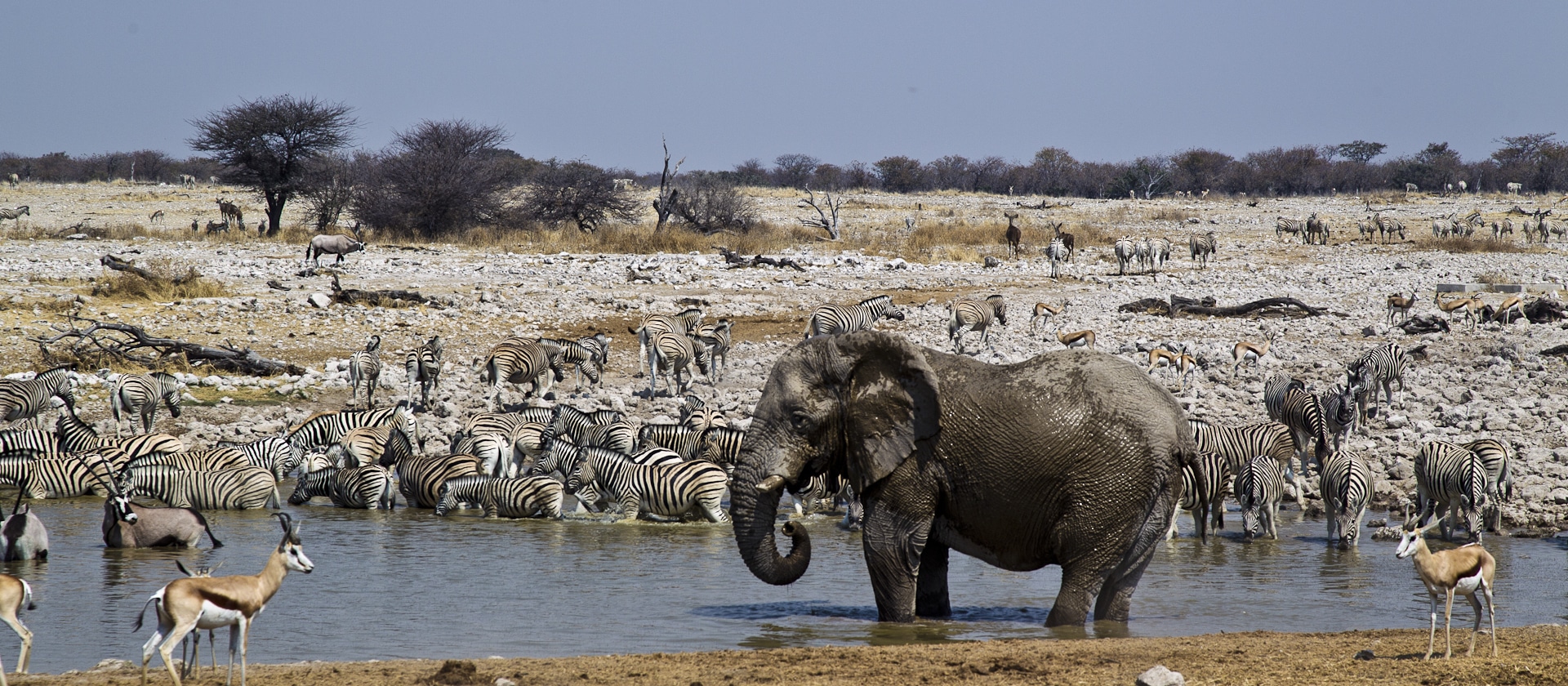 It is one of the most accessible game reserves of Namibia and South Africa. Here animals roam around freely in unrestricted zones. The vegetation is diverse, comprising of deserts, semi-deserts, savannahs and a massive pan covering 4700 km2 with camel thorn trees mixed with Mopani trees. This contrast has given room for an abundant variety of wildlife like elephants, zebras, and camels. The park offers a wide variety of accommodation and camping options overlooking the flooded waterholes. Camping sites of Dolomite and Onkoshi provide safari services to the discerning travelers. The National park is often the photographer's paradise. It demands a lot of patience and a little bit of luck to capture the silhouettes of animals roaming in the grasslands.
4. The Grand Canyon National Park (USA)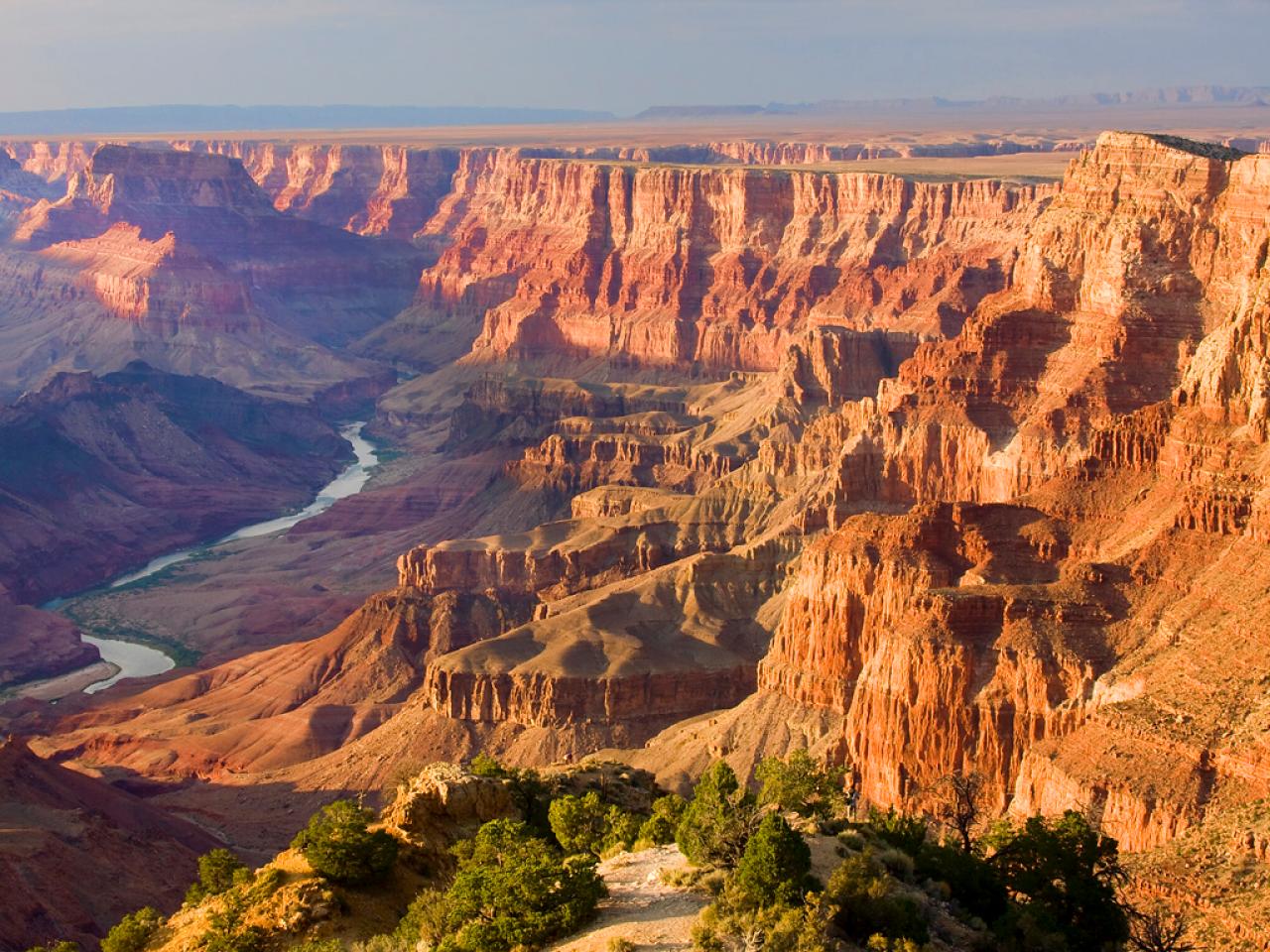 It is the second most visited National park in America and has nearly 5 million tourists visiting every year. Located in Arizona, it is the best example of erosion with layered bands of red rock depicting geological history. The Grand Canyon decorated by eroded rocks is about 277 river miles long and 18 miles wide. The south rim is open throughout the year and the northern one is restricted to the public during the winters. There are many viewpoints to enjoy the whole panorama. Lipan Point is very popular at sunrise and sunset where the tourists can get the widest view of the Grand Canyon and River Colorado. See more
5. Banff National Park (Canada)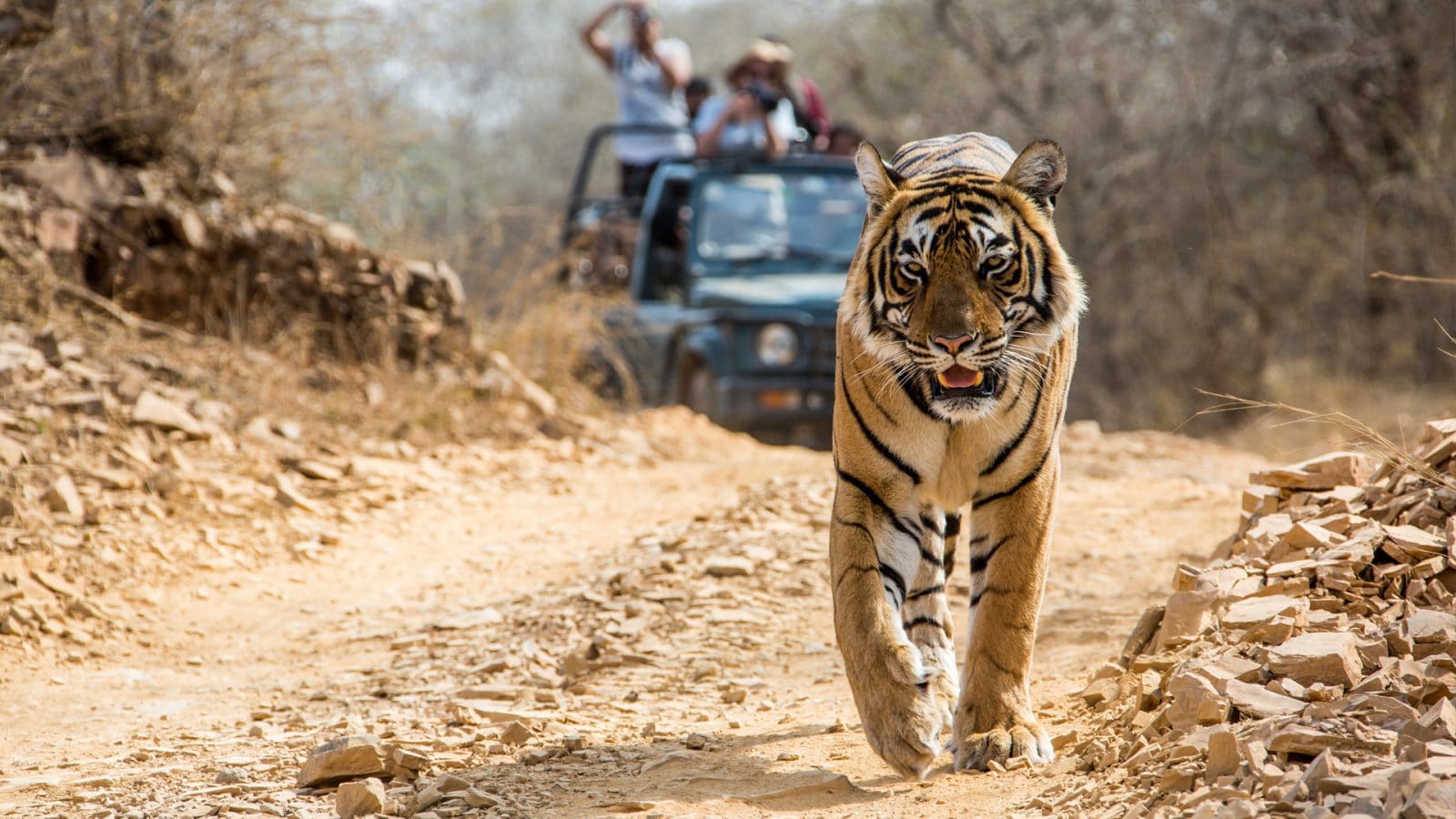 Banff is one of the worlds premier destinations, spamming a region of unparalleled scenic beauty. Characterized by lakes, glaciers and ice-capped peaks, it is the most popular park in Canada. The Canadian monoliths range from 45 to 120 million years old with highest peak being Mount Forbes. The hiking trails are extremely crowded during summers and the tourists enjoy the picturesque view of Lake Louise and Lake Moraine. The park is enriched with plentiful shopping and dining options. Lake Louise Ski resort, Sunshine Village and Mount Norquay offer a large terrain for skiing. Other than the above mentioned activities, the park has options for wildlife tours, ice walks, snowshoeing and horse sleigh rides.
6. Krka National Park (Croatia)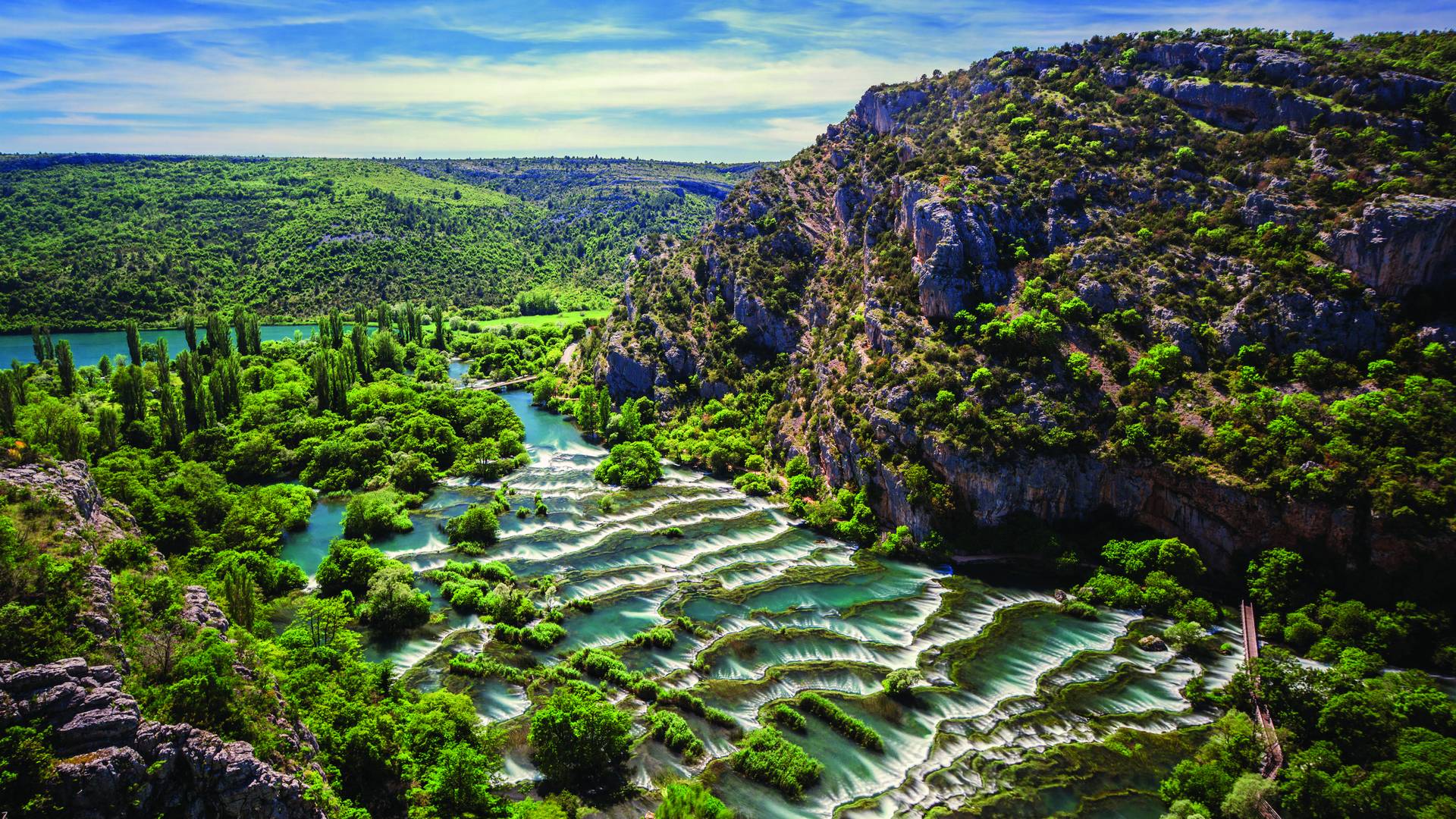 The park has a special place in the stack of world's largest National parks. Named after River Krka, the park is a home for nearly 800 varieties of plants, reptiles, amphibians and 18 types of Bat. 17 waterfalls about 45 meters high are collectively known as Skradinski Buku. Taking a boat trip is undoubtedly the best way of covering the entire region. Some places encourage the tourists to take a dive into the crystal clear spring waters. The tiny island of Visovac, with an antique monastery adds more beauty to it.
Tourist companies offer private and flexible tours with well maintained vehicles and friendly drivers. Do not forget to enjoy Roski slap (meaning 'waterfall' in Croatian) which includes 12 major waterfalls over a space of 450 meters.
7. Great Barrier Reef National Park (Australia)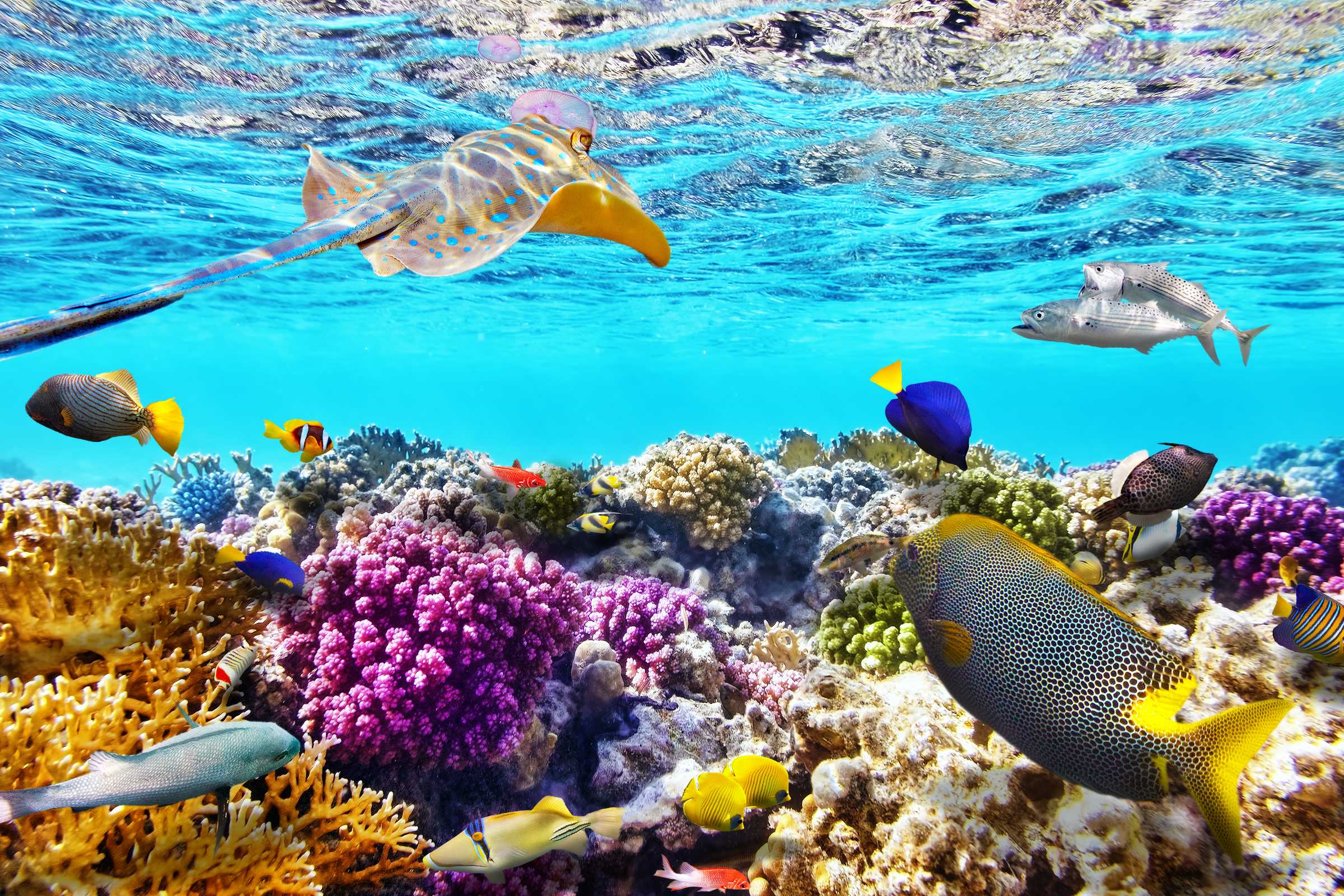 The Great Barrier Reef holds the pride of being one of the wonders of the world. The impressive coral gardens encompass the world's largest collection of corals, over 1,500 species of fishes, six species of sea turtles, and around 125 species of sharks and stingrays. The Global warming has led to bleaching of coral rocks making it the most endangered phenomenon in the world. It is composed of over 2,900 individual reefs and 900 islands and they provide fertile breeding grounds for saltwater crocodiles and frogs. It is also a habitat of a few endangered species like Dugong (sea crow) and large green sea turtle.
8. Jim Corbett National Park (India)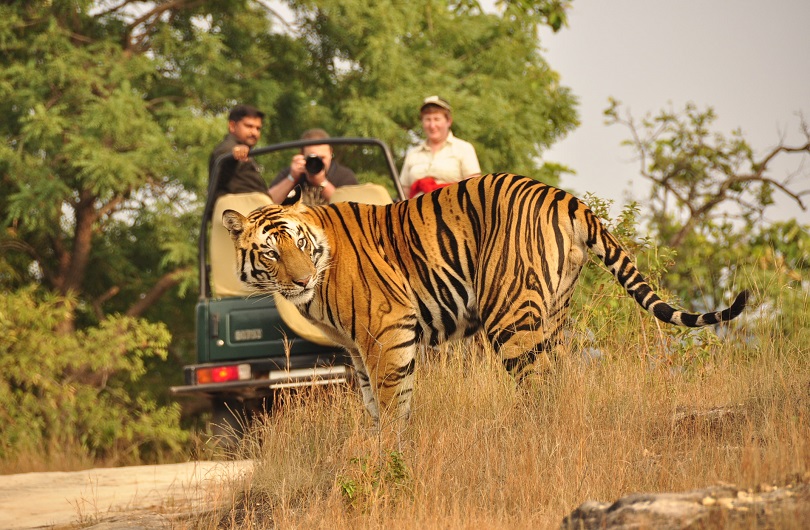 Named after a British/Indian hunter-turned-conservationist, the park was the first one to be conserved by the Indian government's Project Tiger initiative. Extending over a span of 520 kilometers with marshy depressions, fertile river belts, lakes, and grasslands, it shelters a good population of Tigers, otters, fish-eating crocodiles etc. Being the home of the royal Bengal tiger, it one of the most sought destinations of wildlife. The safari along the ranges of Almora with the breathtaking array of flowers and subtle glimpses of the world's toughest sporting fish called "Masheer" is the best part of Corbett park tourism. Best time to enjoy jeep drive is from the mid of November to end of June. Bijrani and Dhikala zone is closed during monsoon days. The accommodation facilities are unique in architectural designs and are well fitted with luxury amenities.
9. Pantanal Matogrossense (Brazil)
Located in western central Brazil at the south-west corner of the State of Mato Grosso, the site represents 1.3% of Brazil's Pantanal region. It is known as the largest swamp and includes world's largest freshwater wetland ecosystems. There are 12 sub-regional resources which hold a wide array of animals and birds. One special feature of the park is, nearly 80% of the wetlands are submerged during the wet seasons. This aspect has made it a habitat for numerous aquatic species. The Pantanal tourist packages offer a very close encounter with exotic birds like Hyacinth Macaw and many other intimidating species. It is an open habitat and the animals are easy to observe. Herds of square-nosed capybaras, masses of sunbathing caiman and clouds of complaining water birds never fail to win the attraction of animal lovers. One can take a boat trip in pursuit of some of the more elusive species, like the stately marsh deer or playful giant otter. The park gives chances for piranha fishing, water surfing etc. and makes it a fun-filled nature holiday spot.
10. Manu National Park (Peru)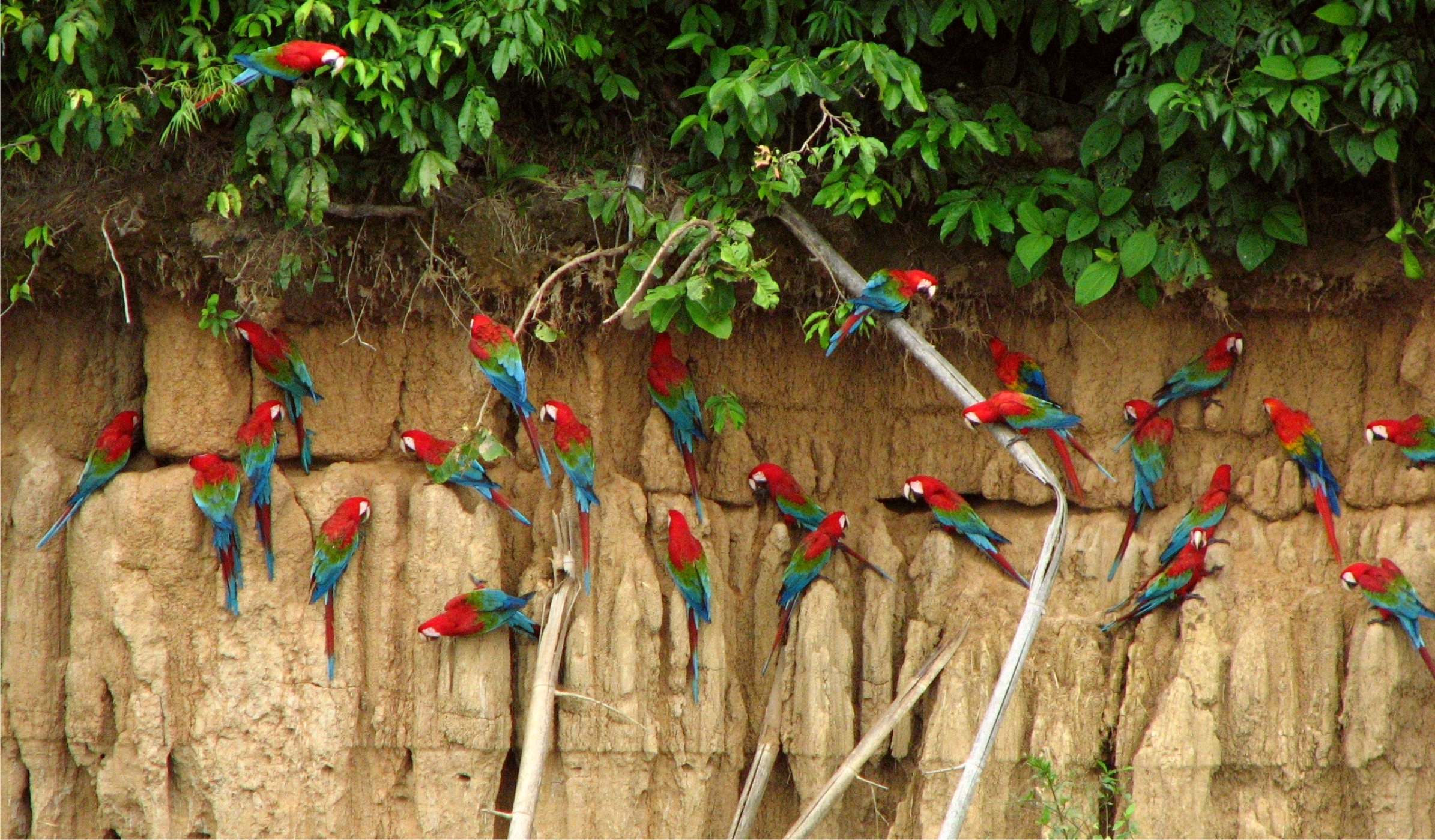 The largest national parks is popular for its rich variety of macaws, parrots and exotic animals such as Jaguars, Pumas, Giant Otters, Brazilian Tapir, Capybaras and Spectacled Bears. It is located in southeastern Peru spanning the Andean highlands. This birder's paradise is one the most unexplored regions of Amazon making it extremely difficult for traveling. The entire region is divided into 3 zones. One is almost inaccessible except for special cases. Zone 2 can be trotted with help of tourist guides There is one restricted zone where most of the conservation and research activities are carried out.
World's largest national parks are treasures on earth and they do a splendid job in preserving Mother Earth's wealth from Man's economic progress and development. Apart from maintaining the ecosystem they favor eco-tourism and act as a paradise for nature lovers and environmentalists.
References
http://edition.cnn.com/travel/article/worlds-national-parks-irpt/index.html
https://discovercorps.com/blog/top-10-national-parks-in-the-world/
https://www.huffingtonpost.com/minube/the-35-most-amazing-natio_b_5439362.html
Image source: Google