Cool Halloween Party Themes Ideas 2018:-
Halloween is on its way. And so are the party ideas for the day. If you plan to have guests over around Halloween, it's important to make sure they experience the creepiest indoor decorations from the moment they walk in the door. By throwing a few of the creepiest Halloween items, you can turn a table in your foyer into Spooky Central for your guests.
We at Trabeauli, have saved your little time by bringing out some Indoor Halloween decorations ideas and amazing Halloween Party Theme Ideas 2018: –
1. Avengers Theme: –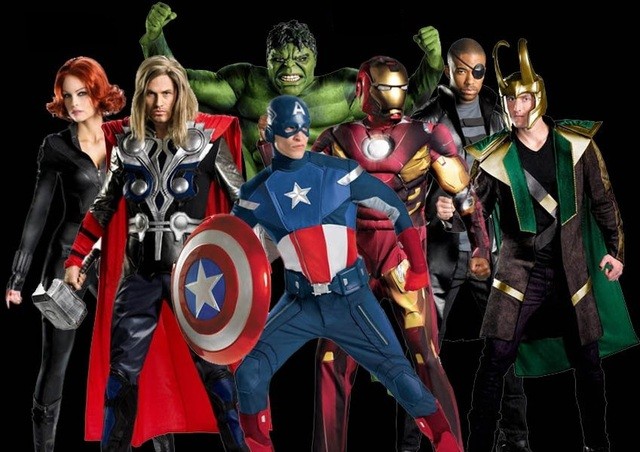 We all loved Avengers and their Superhero. Thor, Iron Man, Loki, Black Panther we are all fascinated by them. So, this Halloween lets try to be them, with this Super loving Avengers Theme. For the Decoration of this Halloween party themes, we can have
Ironman masks

Hawk-Eye Archer
And many more Avengers item. For the party, you can invite the guest in Avengers Costume and you may find Costumes for Wonder Women, Thor, Hulk, Hawk Eye, Black Widow, Loki and what not. And the party Host can be Thanos, with all the Superpowers. Try this amazing Halloween party Idea and feel the Marvel Studio at your Home!
2. Pumpkin Themed Party: –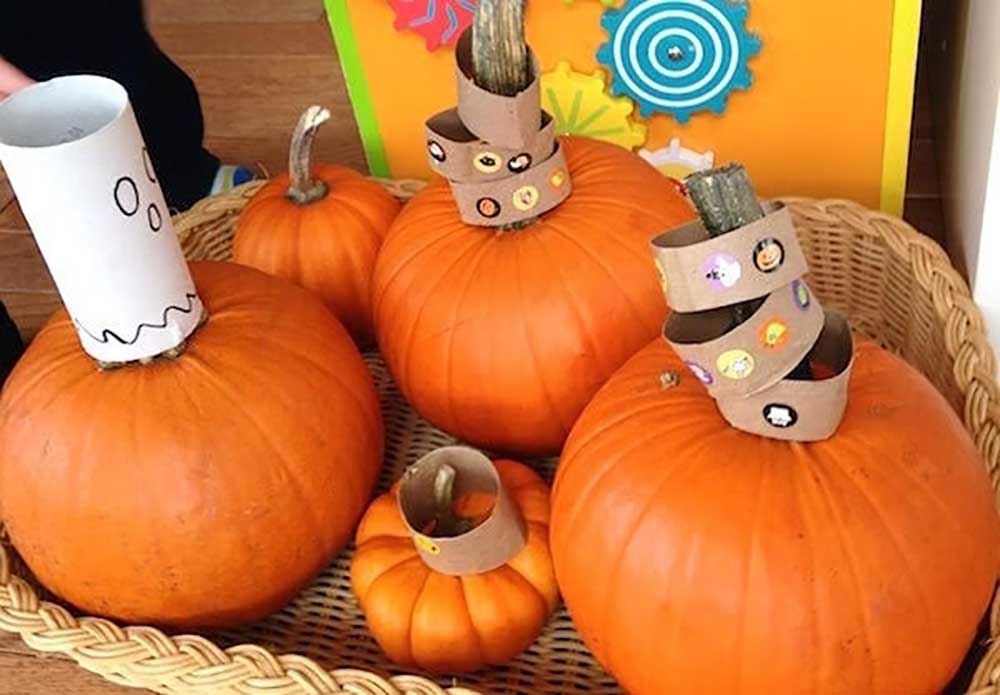 This is one of the common but most lovable themes for Halloween. You can see a Pumpkin outside everyone's home on Halloween. So, let us have a party on this theme, as everyone is already aware of it.
For Decoration: We can create a "Pumpkin" lantern with glass block and can fill it up with pumpkin LED lights, you can create a beautiful orange light that is perfect for the season and adds a fun, slightly spooky feel to your home.
If creating your own shining glass pumpkin isn't your style, you can have real pumpkins just try a different colored pumpkin and can add some stylish letters to give it a classy look. You can spice up your kitchen with seasonal style.
You can even try Emojis Pumpkin, you can make it at home, crafting these itty-bitty pumpkins can definitely add a look into your party.
You can make Scary Cat Pumpkin by coloring the pumpkin black and making out the eyes, nose, mouth, ears.
3. Skull Theme: –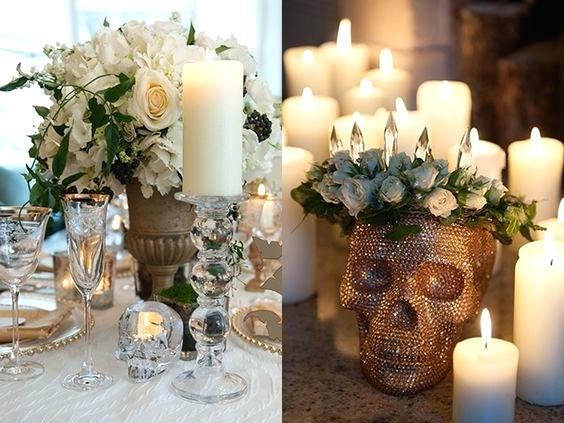 Skulls are already very scary looking. This Halloween has a Super Scary Skull Theme party.
For Decoration: Have skull cushions, Skull shaped glasses, Firelog skull set, Skull balloons, for serving guests we can have Skull Shaped Plates.   
Have a skeleton hanging around to make it look scarier. For the costumes, you can have a skeleton costume or you can even have pirate costumes. Coz pirates also have skull decorations. Have Crossbones to create a fun pirate scene. Skull themes decorations items here.
4. Spider and Witches Theme: –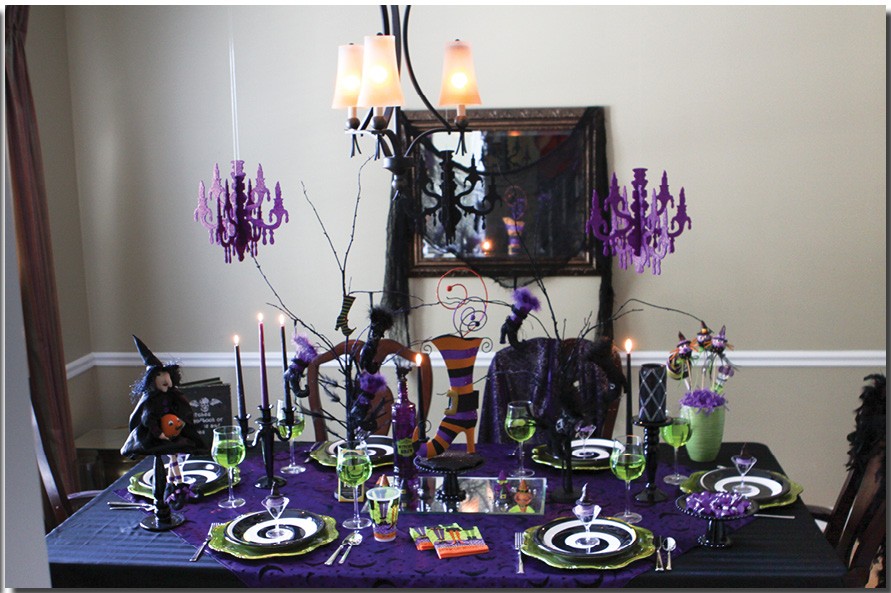 The true Halloween theme, comprising of Spiders and Witches. The Spooky Spiders and Weird Witches make a perfect combination for the scariest Halloween party themes.
For Decoration: – You can make paper spiders and hang them all over the wall. We have got witches hanging outside the door. Add a broomstick or two resting on their own takes this even further — it's a great use of space with minimal effort. For having some supernatural feel around, you can try hanging hats in the room, which will feel like ghosts and goblins.
String a creepy crawling cobweb over artwork have candelabra enhance the creepiness of cobwebs.
For your costumes, we know many Witches, like the one from Oz the Great and Powerful, our childhood witch Ursula, Jessica Lange's Fiona Goode, the Supreme Witch of a New Orleans coven, the white witch etc. you can try any of the looks.
5. Joker Theme: –
Get ready to have a feel of Circus in your Home, with this Joker theme. Not necessary Jokers always make you laugh, the one from The Dark Knight and IT can surely make anyone cry. So, let's, try this amazing colorful theme.
For Decoration: – Have the super scary joker masks, you can keep the hula hoops hanging, have joker shaped plates, can have a scary joker inflated in front of your door, "Why So Serious" have this handwritten and pasted at many places, if possible have the joker laugh audio.
Drink bottles wrapped with custom Joker. For your costumes, we have "Mad Love" for girls and for boys so many jokers inspired character. You can wear colorful, ill-fitting clothing, often mismatched and oversized.
Shop Now- Halloween decorations items
My personal favorite from all the above is "Avengers Theme", though it is not scary, but totally worth It. All of them in superhero costumes and I will be the most powerful Thanos. It is like the "Dream Come True".
So, choose your favorite Halloween party themes, and just start the preparations.