Personal and professional life should not be intermingled. One should not shadow another. Everyone knows this but what becomes difficult is to maintain the balance. After all, at the end of the day, we are all human beings and therefore, sometimes we end up messing things.
Often it happens that work stress starts dismantling your personal life. You start being too occupied with work at home that you forget your loved ones and an unspoken rift starts building up, differences arise due to undue time is given to them. Vice versa, your personal life's problems, commitments can sometimes affect your work performance. It could make you unable to focus, inefficient to meet targets, and in both the cases irritable.
Thus what becomes necessary is a balance. An equilibrium between the two different lives a person lives that is personal and professional life. So, in order to provide you with solutions as to how to balance between personal and professional life, Trabeauli presents this article. Hope it helps!
 1. Manage Your Time
Time management is a must. Time management is an art which cannot be done just by making a timetable or a schedule. Most importantly, you have to comply with it. You have to train yourself and find the will to do work in accordance with the timetable.
However, it should not be either fully about completing this project or that project or just about family picnics. Instead, it should be a mix of both the lives such that proportionate time is allotted to both personal and professional works.
What you can do best is giving at least 2-5 minutes of yourself everyday at deliberating the day's work, errands you are supposed to do, expectations you are supposed to meet, etc., because living by the same schedule every day can be impractical.
See more- Ultimate technique about time management
2. Do Not Overburden Your Self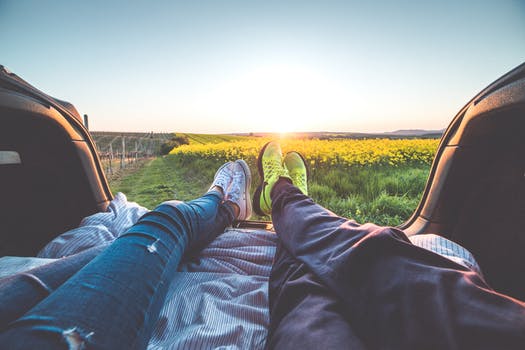 Take breaks. Working endlessly can cause fatigue and decrease your efficiency. Plus, it can make you more tired than what you are supposed to be. Therefore, taking breaks especially a lunch break helps you channelize your energy; improve focus and your efficiency.
Furthermore, you should learn to say no. You should focus on your work and you should not carry a burden of the work of staff over your shoulders in order to be nice. Do not try to please others instead do your work with complete honesty and modesty. This does not mean that you should be rude to others but straight forward.
 3. Specific Place For Doing Office Work At Home
It many a times happen that office work needs to be completed at home. This does not mean that you can start working anywhere, any place in your home. Working anywhere in a home can cause serious troubles in your personal life. In order to avoid such situation, you should allot a specific place of working at home, maybe a table or a corner so that you can work soberly and you do not become a pain for your family.  
 4. Avoiding Procastination
In the words of Kabir, "Kaal kare so aaj kar, aaj kare so ab" .Which means that "The work you are supposed to do tomorrow do it today, but instead of doing it today, do it now!" These are the most famous words of Kabir and are an important guide into a life of a human.
Often, we procrastinate, thinking that we have sufficient time later. This causes serious troubles as you always end up with loads of work at the end and it becomes really difficult to meet deadlines.
On the other hand, if the work would have been completed on time a family picnic could have been organised and both the worlds would have been happy!  Know some simple ways to live a more positive life.
5. Avoiding Distractions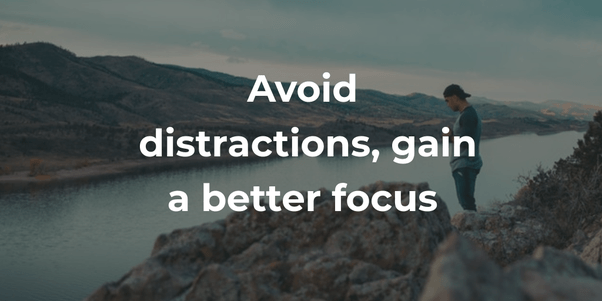 Research says that about 20 minutes of an hour are spent unconsciously on distractions which amount to about 2-3 hours every day of your professional life, which ultimately reduces the time allotment for your personal life. Distraction is majorly through social media sites. Thus, in order to not get disturbed by personal messages while working have different websites such as LinkedIn for professional connections and Facebook, Instagram for personal contacts.
Therefore, try abiding by these steps and you would find a drastic change in both of your lives. Life would be more comfortable and freer.