Most Amazing And Beautiful Places In The World To Visit:
Travelling is one of the best forms of recreation; one gets to know oneself and gets energetic and enthusiastic. As we all know, summer holidays are approaching and so is the holiday season. We always think of going to beach or snow. This time lets go somewhere else. We have many hidden places in the world, which are the true example of how beautiful nature is.
Trabeauli has brought you amazing and beautiful places to visit around the world, some of them are the nature's gift and some are the human hard work and their creativity.
1. Tulip Fields, Netherlands:
Netherland is the most amazing place on the earth. Tulip Fields is located in the North of Holland, 30 mins away from Amsterdam. This is the best thing to notice in the example of Human mind and Creativity. Many artists come here to picture this spectacular beauty in their canvas. More than 7 million flower bulbs bloom in spring at the Keukenhof in Lisse.
Best time to visit to go Tulip Field: Mid April is the best time.
2. Hitachi Seaside Park, Japan:
It is a public park in Hitachinaka, located on the Pacific Ocean side of the Japanese coast. It is covered in the total space of 350 hectares, of which 200 hectares are open to the public. Japan is a wonderful and beautiful places to visit.
See  more- Best Beaches in the world
Best Time to visit: August
3. Black Forest, Germany:
It is a mountainous region in southwest Germany, bordering France. Due to its amazing view, it is often associated with Brothers Grimm Fairy Tales. Its highest peak is the Feldberg with an elevation of 1,493 metres .
It is Germany's most beautiful place for capturing Visitors attractions. It is a Home of Cuckoo clock.
Best time to visit: June to August
See more- Amazing and Unique hotels in the world
4. Tunnel of Love, Ukraine:
The Tunnel of Love is a section of industrial railway located near Klevan, Ukraine. It is three to five Kms in Length and is covered with full greenery. It is one of the most photographed places in Ukraine.
5. Fields of Tea, China:
Originating in China as a restorative and medicinal beverage, it's no surprise that tea tours do well in Shanghai. Tea is considered to be the symbol of Chinese culture. And the Fields of Tea are as beautiful and spectacular to visit as is the China. The most famous tea field is "Dragon Well".
Best time to visit: March to June
6. Antelope Canyon, USA:
It is a Slot canyon in the American Southwest, Located in the Page Arizona, right next to the great Lake Powell, and in the center of the Grand Circle. Unlike another canyon, which, are much deeper, narrower or longer, Antelope Canyon is extremely beautiful, with just the right combination of depth, width, length, rock color and ambient light.
See more-  Beautiful Vacation Destination in the world
Best time to visit: Light beam starts around March 20 to early October
7. Lake Hillier, Australia: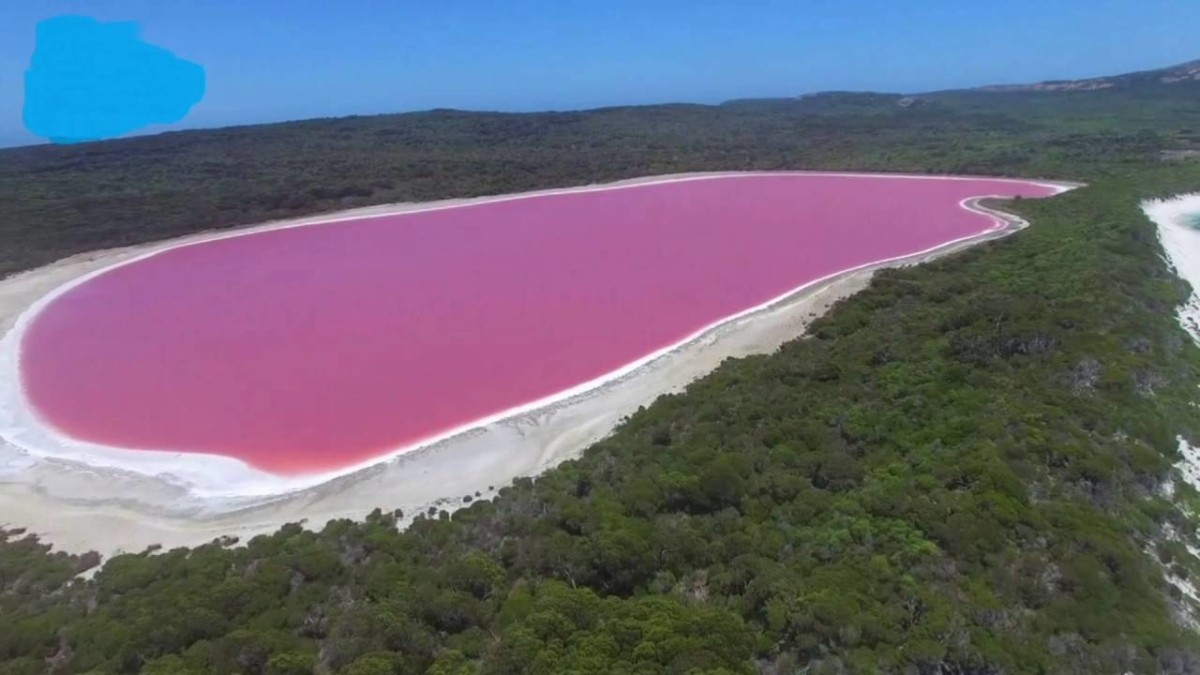 We have always studied that water bodies are blue in colour, but nature always surprises us. Lake Hillier because of its high salinity combined with the presence of a salt-loving algae species known, as Dunaliella salina is Pink in colour. It is located on the edge of Middle Island and lies just next to the Pacific Ocean.
Best time to visit: Summer
8. Mount Roraima, Venezuela/Brazil/Guyana:
Mount Roraima is the highest of the Pakaraima chain of tepui plateaus in South America. It is surrounded by three different countries (Venezuela, Brazil, and Guyana). Mount Roraima is worth a visit for more reasons than its impressive cliffs. It is home to many unique species of Flora.
Best time to visit: December to April
9. Lake Retba, Senegal:
We all have seen the movie "The chocolate factory", where everything is chocolaty. But in this real and wonderful world we have a strawberry milkshake looking Lake.
Lake Retba, the amazing pink lake is situated on the Cap Vert peninsula about 35km north of Dakar.
Its amazing colorations are derived from its high salt concentration.
It is also known as Lac Rose.
Best time to visit: November to June.
Here is the list of most amazing and beautiful places to visit, which are unique and wonders of world and nature. All these are worth the visit. So, book your tickets and plan a trip to these incredible and beautiful places.
Hope you Like it. Please share your experience with us.