Best Place to Visit in Morocco
Recently, I was planning my holidays to Morocco and got a chance to go through the list on TripAdvisor. That platform has a huge list of things to do in Morocco and reviews were very inspiring. The Internet is one of the places where you can expect anything and that could possibly have overrated or exaggerated most of the time.
 I am habitual of researching places and planning my holidays properly before finalizing a destination. I don't go leaving loopholes behind because unexpected pits are better to fall in rather than jump off knowing the consequences.
So, here I have a list of a few enchanting places that can be included in your travel bucket. The country is a mind-blowing fascination for every kind of traveler. After planning the holidays, just gather the list of places you need to visit.
Guide to Morocco
You can drop off the idea of conservative Morocco. The country has been wrongly perceived because of its Islamic law implementation. Yes, majority consist of Muslims and most women in the streets are found covered in Kaftan but they'll never judge you.
You can wander around, make the video, take pictures and enjoy without being the interrupt. The remote areas might have some boundaries but they are worth following. As a traveler, one should be happy following the trends and traditions of the country they are visiting.
1. Marrakech & Essaouira  
According to the lastminute.com, Marrakech and Essaouira are the best cities to enjoy winter as well as the charming heat of the sun. So, in case you're the one looking for a relaxed yet bustling city life then these cities are amazing to choose for your next holiday plans. Marrakech is the city of Romance and many contemporary restaurants including luxury resorts can be found to stay and enjoy.
Essaouira is the city with the best beach sports to enjoy and welcome the winds from every direction. There is a never-ending series of fun in these cities, every moment is inviting, no matter what you are frazzled from the flight but you'll still want to sit around and just observe the place.
2. Rabat 
The capital of Morocco, famous for kasbahs of Udayas, some sandy beaches and heritage wonder, Hassan Tower. History is said that tower was left unfinished due to some reasons otherwise it would have been on the list of the world's tallest towers and largest Mosque.
3. Chefchaouen
I call it artisan's town, that is located in the Riff Mountains. A hillside that has best artifacts to offer. Knitting, woven carpets and much more. Beyond the blue walls, it has a naturally stunning landscape to admire including Akchour waterfall. These streaming waterfalls are soothing and relaxing for the tourist. A lovely breeze and clear water is a perfect trip to cherish for life.  
4. The Sahara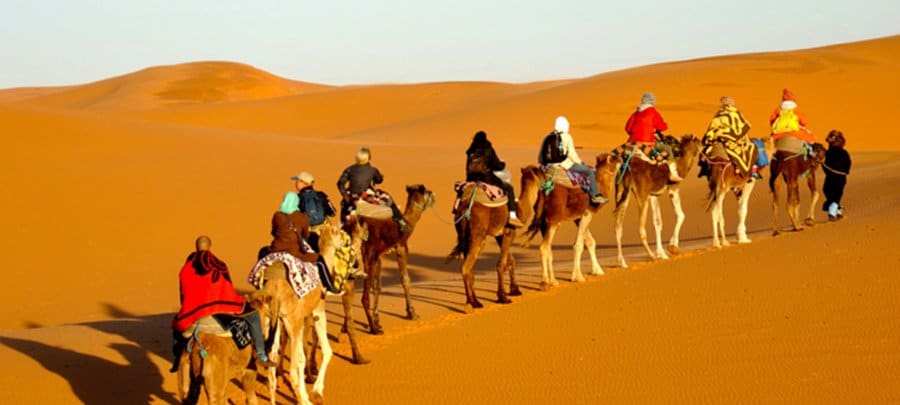 The charm of Sahara has been inviting travelers from many years. Camping, living with Berbers and learning to survive the desert storm. It gives you a perfect view and one desire to get frazzled by wandering in the widely expanded sand dunes of Sahara. Storms are not that usual but you can still expect them.
5. Sidi Ifni
Get a day in an upbeat atmosphere of Sidi Ifni. It was formerly a Spanish territory and it still reflects the origins. It has no list of common attractions but has a very relaxing feel away from the stirring medinas, enjoying silence and living the life by feeling alive.
6. Asilah
It is one of the jewels of Morocco that has been ignored. But the place has managed to grab the attention of tourists from the globe. People are now curious to explore white buildings along with the decorates wall streets.
7. Medina of Fes
Fes-El-Bali, the most famous medina of the city. This is the Mediterranean city with narrow alleyways where medinas are fun for chasers. Sometimes, it's hard to maintain your manners out there but let them go for a while is really fun. It is densely colorful and vibrant, offering the ancient medina with the stunning beauty of the city walls.
8. Tangier
As Moroccan's diversity is already quite enthralling, then we have a paradise of artists. This is the place to unlearn and learn life. You can always start a new and change your perspective towards life. The city is not only culturally rich but also force a person for being a thoughtful artist for the time.
9. Volubilis
Although these are just the ancient ruins but is capturing the heart of tourists. People indulge them in history and are found keen to explore these kinds of ruins for the next time too.  Its destruction shows that royalty of the past life in this town. Storks are very common there and you may find them at the entrance of Volubilis.
10. Ait Ben Haddou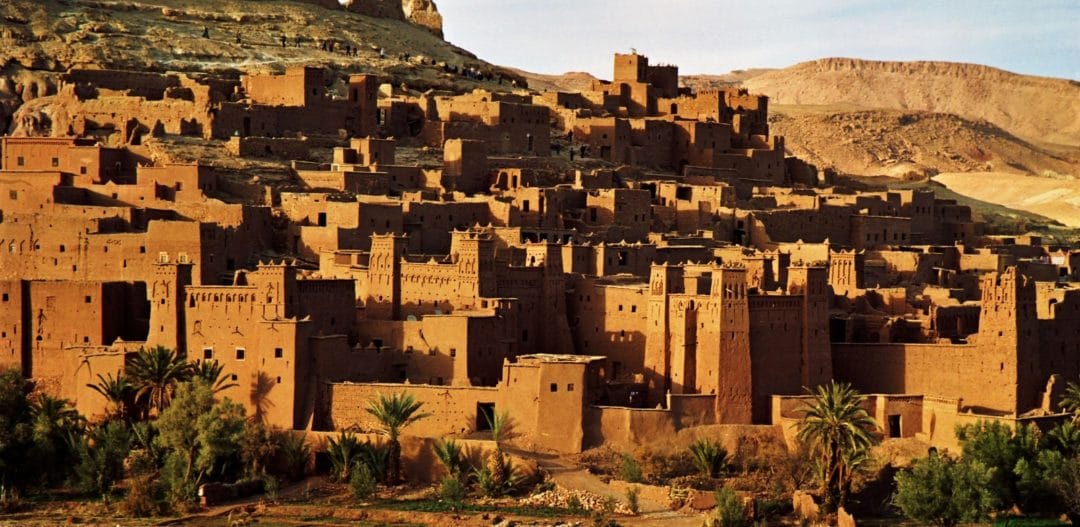 The ancient Kasbahs and fortress have always been the historical fascination. Ait Ben Haddou is one of the four-walled fortresses. The place is nothing less than a fairy-tale so, enjoy your imaginations at its best.
This is the list I have compiled from my own personal experience and there is a lot that cannot be described in words. The country is holding too much cultural richness and its madness is beyond the world. Every little thing can turn out to be an adventure and dun either it's wandering, bargaining or just a day at Sahara.
The activities followed by most of the people are astonishing to the highest level of beauty. Its medinas are very traditional and nostalgic for tourists from developed countries. People are friendly and inviting, they'll teach you, help you and guide you. But booking a guide through the company is always an authentic idea.
In order to book your amazing holidays in Morocco, there are travel companies including TripAdvisor, last-minute and Erikson Morocco holidays providing cheap holidays to Morocco on every occasion. Avail the opportunity and live the amazing opportunity of having the best holidays at the time.